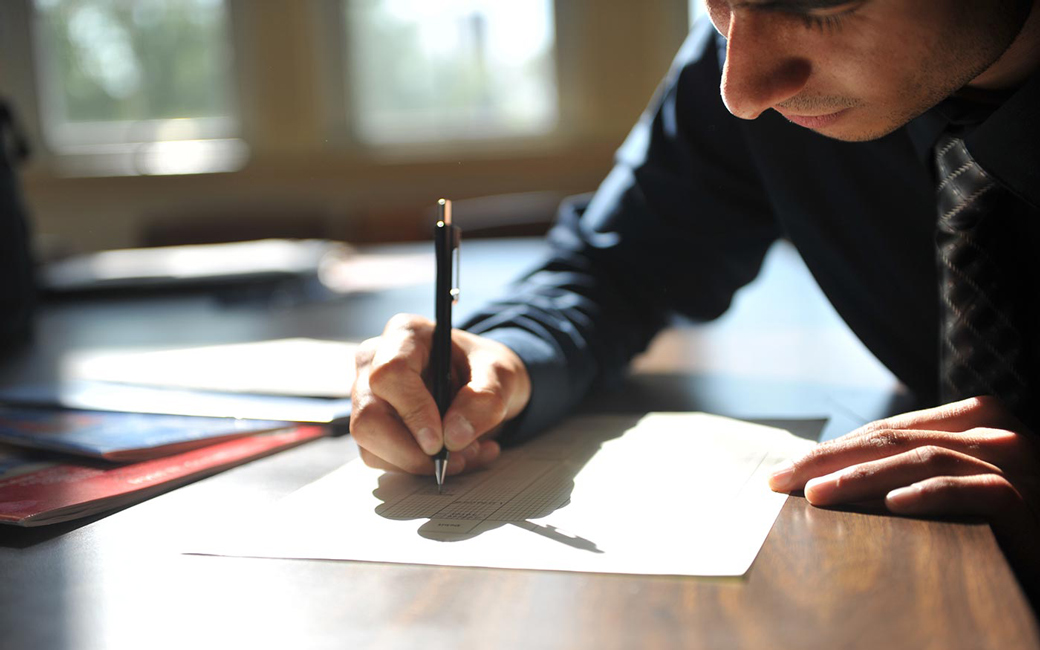 Accounting offers a wide array of job options from auditing, tax accounting and cost accounting to managerial accounting. There are also flexible career options, such as public accounting, government agencies or corporations, in addition to starting your own business. College of Business and Economics accounting majors complete the lower-level required courses, upper-level business required courses and upper-level accounting required courses for the accounting major.
The undergraduate accounting major provides the necessary accounting courses to prepare students for the CPA exam.
Admission Requirements
Accounting is a screened major. Students are admitted to the accounting major (ACCT) only after successfully completing all admission requirements.
Degree Requirements
You can view degree requirements for the accounting major in the Undergraduate Catalog.
Plan of Study
See the suggested four-year plan of study for the current catalog year. If you catalog year is different, you can find the four-year plan that corresponds with your catalog year on the CBE advising forms page.