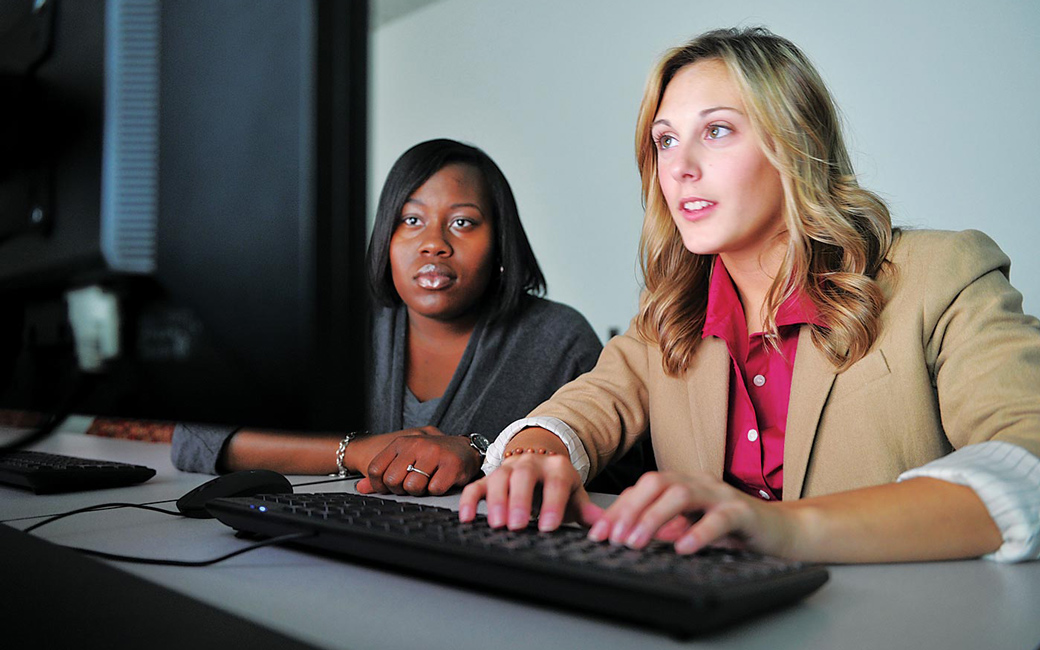 The e-business major fuses business and technology in an integrated program that prepares students for a variety of careers in a broad range of fields. While gaining fundamental business administration knowledge, students gain hands-on experience with diverse technologies such as MS-Sharepoint Designer, DreamWeaver, Oracle e-Business Suite, MS-Project and more.
Admission Requirements
e-Business is a screened major. Students are admitted to the e-business (EBUS) only after successfully completing a set of required courses with an average GPA of 2.7 or higher in those courses and an overall GPA of 2.0 or higher. See all admission requirements.
Degree Requirements
View degree requirements for the e-business major in the Undergraduate Catalog.
Plan of Study
See the suggested four-year plan of study for the 2015-2016 catalog. If you catalog year is different, you can find the four-year plan that corresponds with your catalog year on the advising forms page.