Applied Gerontology (M.S.)
This program is not currently admitting new students.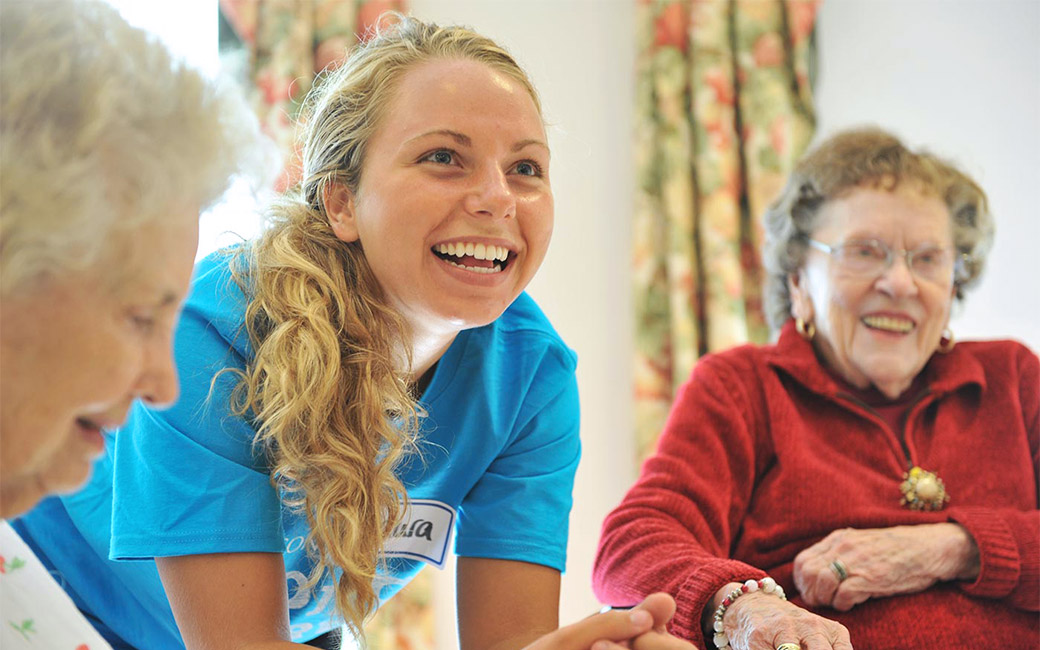 Take the knowledge you have acquired through your work experience and undergraduate studies, and complement it with a solid foundation in the field of gerontology. Graduate coursework in gerontology prepares you for a variety of emerging career opportunities.
Created in 2000 in anticipation of the growing needs of today's aging population, the master's in applied gerontology draws from the social, behavioral and biological sciences, bringing together practitioners, researchers and educators from diverse disciplines to address the impact of an aging population on individuals, families and society. Key content areas introduce you to a broad theoretical perspective. The program follows the standards suggested by the Association of Gerontology in Higher Education.
A Growing Market
This program supports efforts of the greater Baltimore community to educate the work force and prepare students to serve the needs of the aging population through health, housing, social services or private sector enterprises geared to senior consumers. Students can easily accommodate course work into their busy schedules, and evening courses are tailored to meet the needs of working professionals.
Program of Study
Each student is required by the Office of Graduate Studies to complete and file a Program of Study (POS) with the program director. A proposed course sequence has been developed that can be used along with faculty advisement when preparing a program of study. View all admission and degree requirements in the Graduate Catalog.
Why Towson University?
Apply Any Time
This program has rolling admissions. Submit your application by August 1 for fall admission, January 2 for spring admission, and May 1 for summer admission.
Earn a Graduate Certificate
Apply elective courses in the master's program with additional course work to earn a graduate certificate in family-professional collaboration. Courses prepare you to apply the principles of family-based practice to your own professional work.
Firsthand Experience
Work in a community agency or other organizations in the gerontology field to see firsthand the challenges and issues facing older citizens. Conduct independent research in a gerontology-related field to further broaden your experience.
Contact Information
Linthicum Hall, Room 101
Mary Carter
Hours
Monday – Friday
8:30 a.m. – 5 p.m.