Applied Gerontology Post-Baccalaureate Certificate
This program is not currently admitting new students.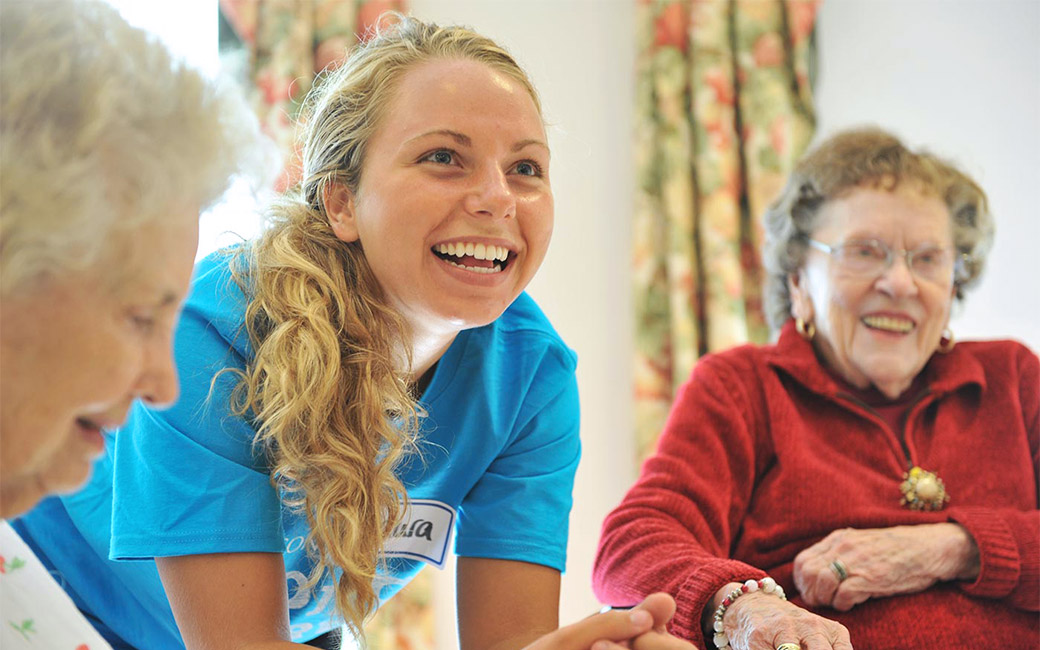 The aging of the global population is a major social and business worldwide. Individuals who live longer and healthier lives are challenging traditional product and service providers in health care, education, recreation, business and a host of other industries.
The post-baccalaureate certificate in applied gerontology provides a stand-alone credential that validates your knowledge of the issues facing our aging society. Advanced coursework in gerontology will help you meet your career goals and is a valuable complement to virtually any undergraduate degree.
Students complete the same courses as master's students, but on a shorter, tighter schedule that accommodates three requirements and three electives. From community planning to the latest issues in the gerontology field, you will gain a broad overview of how geriatric care is provided and the latest research in the field. View the certificate requirements in the Graduate Catalog.
Why Towson?
Apply Any Time
This program has rolling admissions. Submit your application by August 1 for fall admission, January 2 for spring admission, and May 1 for summer admission.
Complete Your Master's Degree
Decide you want to pursue a master's degree? All of your certificate courses will transfer to a master's degree in applied gerontology.
Firsthand Experience
Work in a community agency or other organizations in the gerontology field to see firsthand the challenges and issues facing older citizens. Conduct independent research in a gerontology-related field to further broaden your experience.
For information on program costs, related careers, and graduation and median loan debt data, please see the Federal Gainful Employment Program Disclosure Data.
Contact Information
Applied Gerontology Post-baccalaureate Certificate
Mary Carter
Hours
Monday – Friday
8:30 a.m. – 5 p.m.