Special Education (M.Ed.)
Bringing together theory, research and real-world experience, Towson University's M.Ed. in special education offers advanced learning to certified teachers.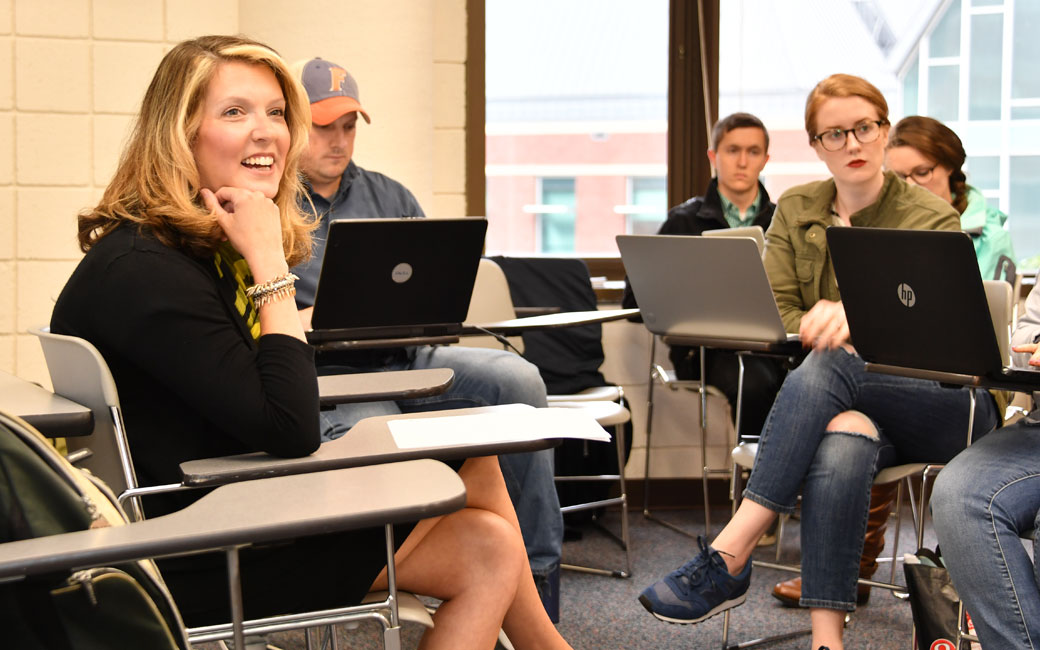 Towson University offers multiple Special Education graduate programs to suit the variable needs of those looking to enter this rewarding field!
Why Come to Towson for your Master's Degree in Special Education?
During the last several academic years, 100% of our graduates have accepted teaching contracts upon graduation. Special education is a critical shortage area and our graduates are in high demand.
Our graduates are well prepared to gain special education certification, as 100% of our students successfully complete the Praxis II in Special Education.
Towson University is known as a leader in preparing local teachers for the next step in their career.
Our faculty offer hands-on, practical application based on their experiences teaching in K-12 schools.
Towson is a smart economical option for students who are funding their own graduate degrees, and current teachers may be able to further defray these costs by seeking tuition reimbursement from their school or district.
Our on-campus M. Ed. program is flexible and allows students to move at their own pace. Most of our students complete the degree in 2-3 years.
What Does the Program Emphasize?
Special education graduate coursework at Towson emphasizes:
Effective instructional practices that support all students in diverse classrooms
Principles of Universal Design for Learning
Technology and innovation to improve teaching and learning
Delivery and interpretation of diagnostic and prescriptive assessments
Collaboration and consultation
The program allows students to tailor their coursework to areas of interest by selecting from one of three areas of special education:
Infant/Primary (Birth – Grade 3)
Elementary/Middle (Grades 1-8)
Secondary/Adult (Grades 6-12)
Who is Eligible for the Program?
This degree leads to initial certification in special education. The program is designed for individuals who hold current teaching certificates in an area other than special education (such as early childhood, elementary, or secondary education).
why towson?
Program Advantages
Convenient Off-Campus Locations
The M.Ed. in special education is also offered off-campus to employees of local school systems through the Towson Learning Network.
Contact Information
Graduate Program Director
Andrea Parrish
Location
Psychology Building
Room 305