Music Post-Baccalaureate Certificate
This program is not currently admitting new students.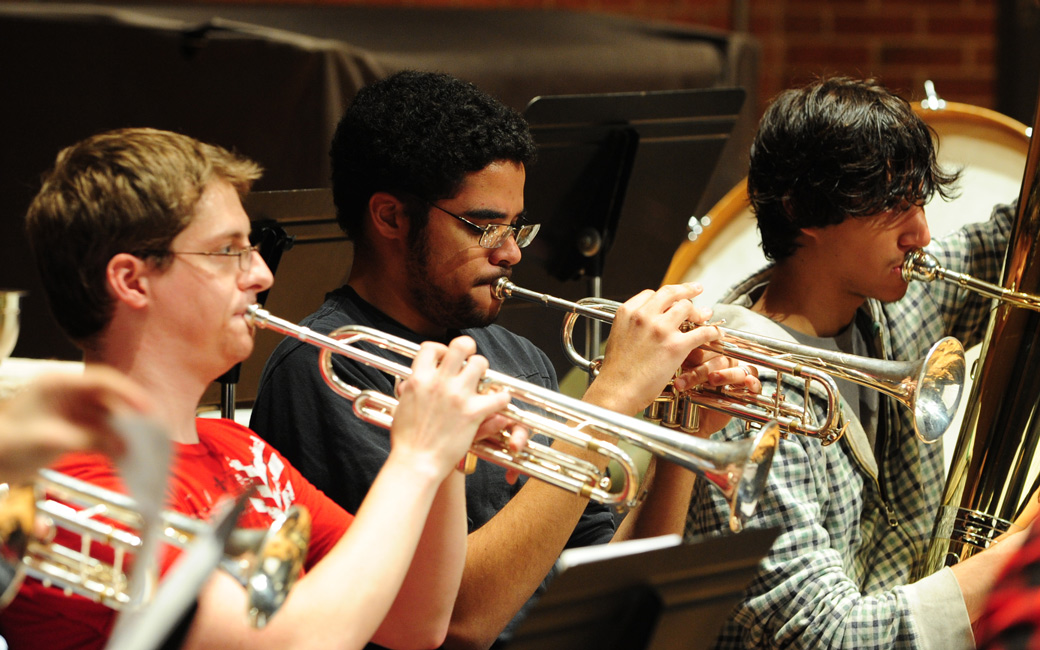 This certificate provides comprehensive training for a music education specialist in an area of professional interest or to fulfill a certification. The program is designed to assist music educators in securing focused, advanced study in a personal area of choice. The certificate may be earned separately from, or in conjunction with, the Master of Science in music education. (It does not provide Maryland teaching licensure. Applicants seeking Maryland teaching licensure are required to enroll concurrently in the approved program of post-baccalaureate studies in music education as directed by the program director of music education).
In consultation with the program director and an appropriate faculty mentor, you will create a sequence of courses and experiences totaling 15 to 21 units. This coursework will help you helps to understand the rationale and curricula associated with their chosen interest. A sequence of instruction provides core and supporting experiences, elective opportunities and a culminating experience appropriate to the area of interest.
Core areas of study within the certificate include the application of Dalcroze, Orff and Kodaly; community music; conducting (instrumental and vocal), studio pedagogy; and the music industry. You can view admission and degree requirements in the Graduate Catalog.
why towson
Small classes taught by faculty recognized regionally for their musical talent give you a real opportunity to interact with your instructors and fellow classmates.
From jazz festival concerts to faculty recitals, Towson offers a host of opportunities to attend musical events and perform. Learn more about the department's upcoming events.
Towson's Center for the Arts features many state-of-the-art facilities, including a recording studio, keyboard lab, percussion practice rooms, resource room, and computer lab. .
Certificate Requirements
Students must complete 15 to 21 units of course work with a culminating application experience in their core area of interest.
Certificate Requirements: DOK (15 units)
| | |
| --- | --- |
| MUED 617 | Choral Workshop in Elementary and Secondary School Music (2) |
| MUED 630 | Dalcroze, Orff and Kodaly: Principles and Techniques for the Music Classroom I (2) |
| MUED 631 | Dalcroze, Orff and Kodaly: Principles and Techniques for the Music Classroom II (2) |
| MUED 632 | Dalcroze Practices (2) |
| MUED 633 | Orff Techniques (2) |
| MUED 634 | Kodaly Techniques (2) |
| MUED 635 | Dalcroze, Orff, Kodaly Pedagogy and Curriculum Development (3) |
For information on program costs, related careers, and graduation and median loan debt data, please see the Federal Gainful Employment Program Disclosure Data.
Contact Information
Program Coordinator
Dr. Melissa McCabe
Location
Center for the Arts
Room # 3090
Hours
Monday - Friday
8:30 a.m. - 5 p.m.