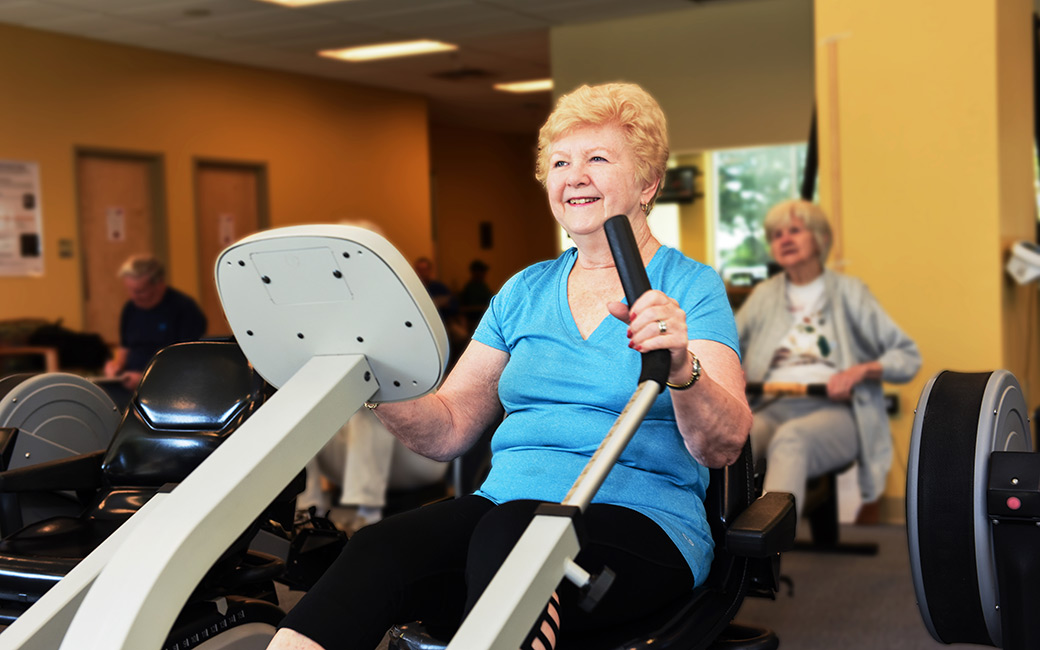 Due to Covid19 our building doors may be closed but our workouts are not. Join us starting May 11th for new virtual classes and schedule your virtual training sessions. We'll see you online until we can see you in person.
---
Towson University's Wellness Center is part of the Institute for Well-Being. We provide quality wellness programs for anyone living or working in the greater Baltimore metropolitan area. We also work with local businesses to develop corporate fitness partnerships, and accept referrals from physicians whose patients have individual fitness needs. The Wellness Center is staffed by qualified professionals, who work with each member to customize the wellness experience. The Department of Kinesiology uses the Wellness Center for student internship training and research. This university link ensures that the Wellness Center is engaged in best practices in the field.
The Wellness Center offers a variety of group exercise classes and personal fitness training throughout the day and early evening. Classes and personal fitness training sessions are open to everyone in the community. Members of the Wellness Center receive substantial discounts on class fees including some classes that are free to members.
Phone: 410-704-4555
Email: wellnesscenter AT_TOWSON
Wellness Center Membership
Towson University Faculty and Staff Membership
Specialty Programs
Group Exercise Classes

Class Schedule

Registration
Individualized personal training