Want to Join an Alumni Alliance?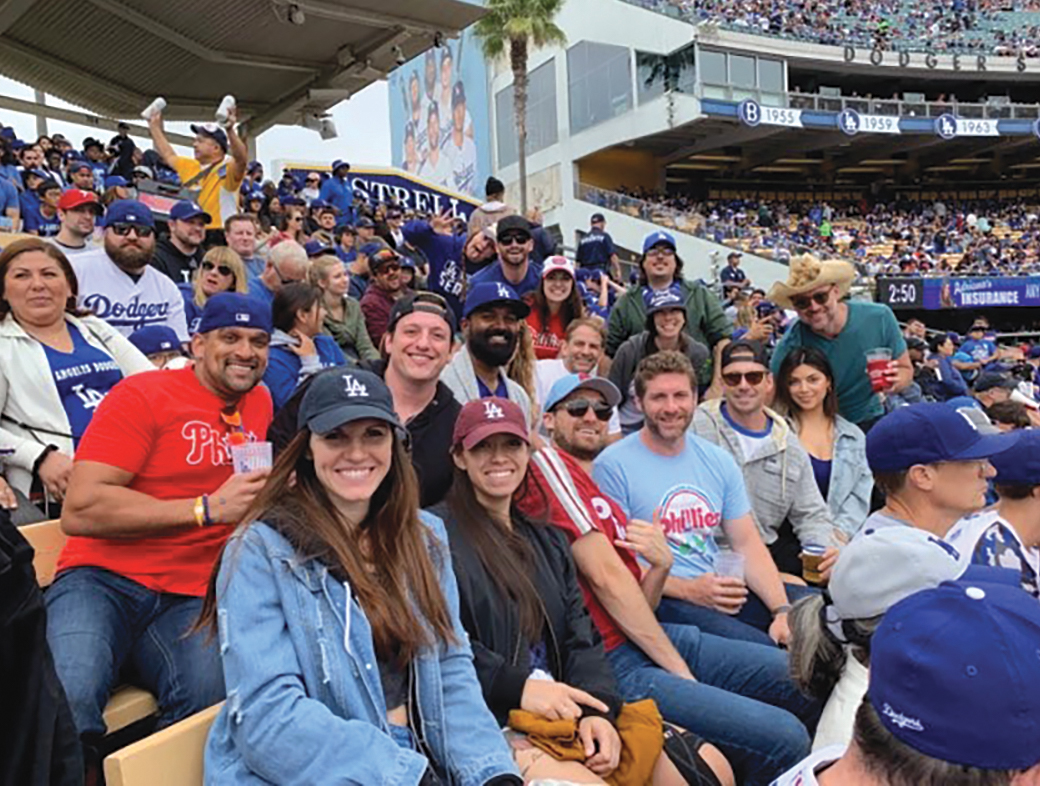 TU's Alumni Alliance program is continually expanding, and we want you to be part of it. Based on common interest, geographic region, campus organization, culture or shared identity, alliances increase opportunities for meaningful engagement with fellow alumni and the university. Throughout the year, alliances provide several opportunities for alumni to connect through fun social engagements and experience-driven events, valuable professional development and networking receptions, and impactful volunteer and mentorship opportunities. There are several active and developing alliances to choose from, and you can join them by visiting alumni.towson.edu and clicking the Groups tab.
Active Alumni Alliances include Jewish Tiger Alumni Alliance (JTAA), LGBTQ+ Alumni Alliance, Marching Band Alumni Alliance, New York City Alumni Alliance, SGA Alumni Alliance, Southern California Alumni Alliance and Towson Black Alumni Alliance (TBAA). Developing alliances include Asian Alumni Alliance, Latinx Alumni Alliance, Military & Veterans Alumni Alliance, Washington, D.C./Northern Virginia Alumni Alliance
Taking a L.E.A.P.
Last spring marked the inception of Tiger L.E.A.P. (Learn. Experience. Apply. Practice.), a job-shadowing program connecting undergraduate students with industry professionals in their prospective fields. Although hosts can be alumni, parents, employers or community partners, 62 percent of inaugural participants were proud TU graduates. The initial term focused on professions in the STEM industries, but the program will expand to include careers in media, arts and communication. To learn more about this program and how to get involved, visit www.towson.edu/jobshadowing.
DADR Awards Banquet
The Alumni Association celebrated eight exceptional graduates May 23 at the Distinguished Alumni and Deans' Recognition Awards Banquet. A testament to TU's extensive and dynamic academic programs, the honorees excelled in a wide range of fields, including the military, healthcare, media, politics, accounting, business development, education, law enforcement and athletics. Their accomplishments are many, their talents diverse and their commitment to helping others through their work inspiring.
In accepting the most prestigious award of the night, Distinguished Alumni winner Michael Locksley honored his mother, Venita, who died just one week before the ceremony. "All of the things I've accomplished are because of her," he said. "My mental toughness, my physical toughness, my effort, the hard work—all stem from seeing Venita Locksley get up every day and bust her butt to provide an opportunity for me. I am a product of a great degree from Towson University and the great game of football. I love this place."
Awardees
Distinguished Alumni Award - Michael Lockley '92
Distinguished Young Alumni Award - Amy Caprio '10*
Deans' Recognition Awards

Brian Davis '97, College of Business and Economics
Kara Ball '08, College of Education
Brian Stelter '07, College of Fine Arts and Communication
LTC Richard Holley '96, College of Health Professions
The Honorable Sarah Elfreth '10, College of Liberal Arts
Clark Porter '76, Jess and Mildred Fisher College of Science and Mathematics
*Awarded posthumously
Alumni Events
50th Reunion
The class of 1969 celebrated its golden anniversary with a two-day reunion May 31 and June 1. Friday, alumni enjoyed a cocktail reception in Hawkins Hall with access to a tour of innovative programs and workspaces experienced by current education majors. Saturday included sightseeing around campus followed by a special dinner program at the Sheraton Baltimore North.
Brewery Tours
To kick off summer, the Alumni Association hosted two brewery events—one at Guinness Open Gate Brewery & Barrel House in Baltimore, the other at Wyndridge Farm in Dallastown, Pennsylvania. Guests enjoyed craft beverages, delicious hors d'oeuvres and fantastic company.
Accepted Student Cookouts
Throughout July and August, the Office of Alumni Relations held cookouts in several Maryland counties to welcome new students and their families to the TU community. Local alumni attended as well, offering expertise and support to incoming students.
Towson university night with the o's
September 6, the Alumni Association and the TU community participated in Towson University Night at Camden Yards. Fans received co-branded O's caps in TU colors before cheering on the Orioles as they faced the Texas Rangers.