At TU, thousands of romances, like the one between Gerardo Escobar '12 and Julia Escobar '14, have blossomed in dorm rooms, dining halls and at dance parties—no swiping right necessary.
G's Story
We met in the spring of 2011 through a mutual friend at a birthday party. I thought, 'Wow, this is a very unique young lady that I find to be very pretty.' We were friendly but that was about it.
We didn't become close until we attended a retreat for social justice as part of the Center for Student Diversity. They bring together 50 to 60 people from different backgrounds and set them up in cabins in the woods in Pennsylvania. I was a facilitator and I heard some of Julia's life stories and I became really interested in her. We started talking and then we went on a walk that night.
We dated all my senior year, and in the summer of 2012 I started thinking about getting married.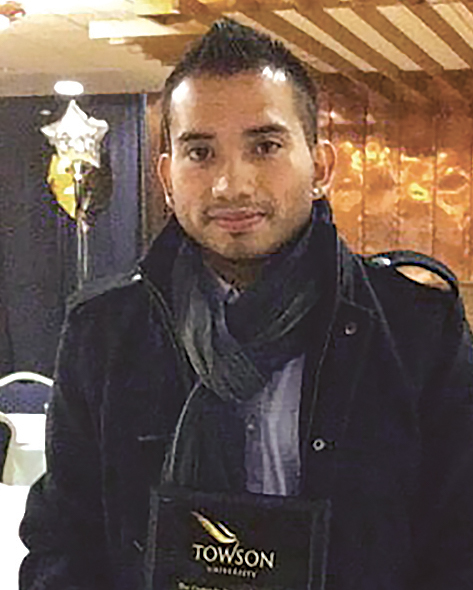 I was in the army after college, which I think strengthened our relationship. The first four months maybe we talked once, but we wrote letters to each other during basic training. Being able to see her handwriting and communicating old school helped me get through it. When I came back and we were still together, I knew it was a strong bond.
Our anniversary was on February 4, when I first officially asked her out. She loves hot air balloons, so I had planned that for the Saturday before our anniversary. But the guy called me and said he couldn't do it because the weather was supposed to be bad. So I had to think fast.
She had already made reservations at one of her favorite restaurants, Woodberry Kitchen. The restaurant prints a new menu every few days, so I called them and had them put some loving words on the menu. She started reading the dessert menu, which said 'I've loved you from the start.' That's when I said, 'I would like to change your last name.' Then I got on one knee.
We got married on August 27, 2016. We live in Houston, Texas, where I'm a corporate trainer and she's a nurse. She's very understanding of people's situations and people's feelings. She's also very caring. She sees things from different perspectives without you having to ask.
Julia's Story
I first met him when I was a freshman and he was a junior. He was that guy on campus that everyone knew. He would always wear these bright, lime green headphones when he walked around. He was friendly but very shy initially.
We both went to the social justice retreat, where he was the facilitator for my group. I was very surprised that this guy who I thought was so shy was actually not shy at all. We had a lot of very enlightening conversations. It was really nice to be able to talk to somebody on that level. From there we hit it off.
Both of us were very single and ready to mingle in college. When we did start dating a lot of people were extremely surprised. But it got to a point where I couldn't really imagine life without him. It was a little intimidating at first, but it felt very natural.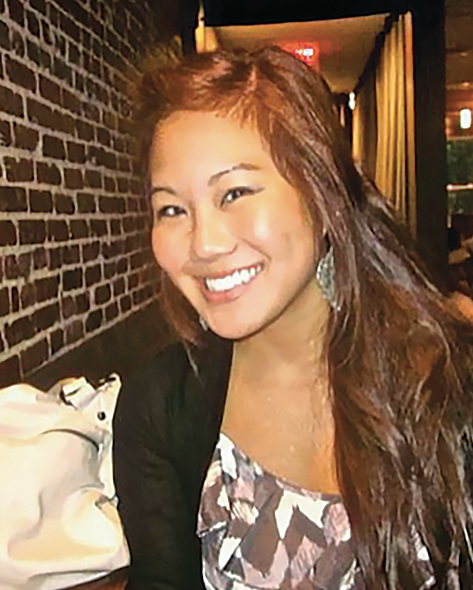 When he went to basic training, not being able to communicate with him was definitely difficult—it was just strange going from spending so much time with someone every day to absolute radio silence. It also showed how serious we were in our relationship. I think that was a defining point.
I was not prepared when he proposed. We went to Woodberry Kitchen for our anniversary. He had never gone before so I thought I was running the show. He's always been a sweets eater and I've always been a savory eater, so I was excited to have him try the dessert.
We had shared a bottle of sparkling wine, so when I was reading the menu I thought that I was intoxicated because I was reading it incorrectly. I thought, 'Oh my gosh, I need to slow down on the wine.' Then I realized that people were starting to murmur around me and I started feeling my face get very hot. I think I actually screamed. I took an extremely long time to answer. I was definitely shocked—I had no idea that was coming. It caught me off guard, and he's always doing that.
G is extremely loyal, and he's extremely loving. He loves to a point I can't even fathom.