Darnell Williams '16 is dancing his way around the world.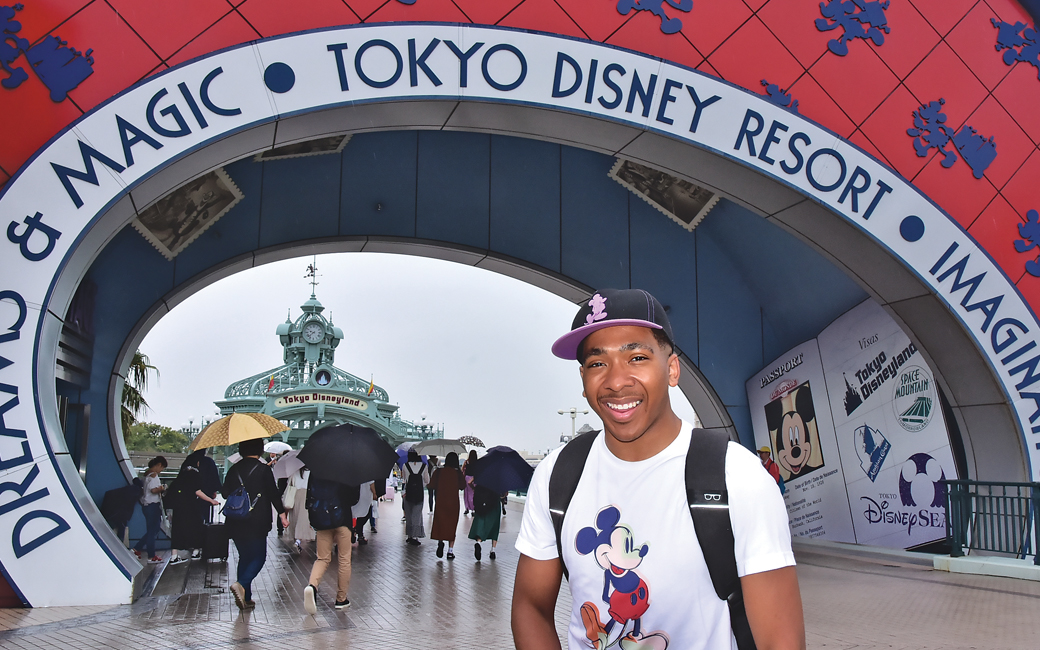 As a middle school student, some of Darnell Williams' classmates would mock him for being a dancer. He has them to thank for where he is now.
"In the end, it made me work harder and find more of my artistry, and allowed me to express more through my dancing," he says.
That focus—and the rhythm ingrained in his heart and hips—has enabled him to see the world. After graduating from TU with a bachelor's degree in dance, Williams performed in the Tony Award-winning musical "After Midnight" on Norwegian Cruise Lines and danced in productions in New York. Earlier this year he packed his bags for Japan, where he now lives and performs in the "Big Band Beat" at Tokyo Disney Resort. A tribute to music from the 1920s to '40s filled with jazz, swing and tap dancing, it has become a hit in Japan.
"The show has so many fans, and in many cases you can hear them gasping and screaming," he says. "I remember going into the audience for one part and high-fiving a fan. Immediately she started to cry tears of joy."
Williams' feet have taken him half a world away. Who knows where they'll lead him next?