My Town: Sarasota County, Florida
Erin Silk '13 takes us to the Florida Gulf Coast.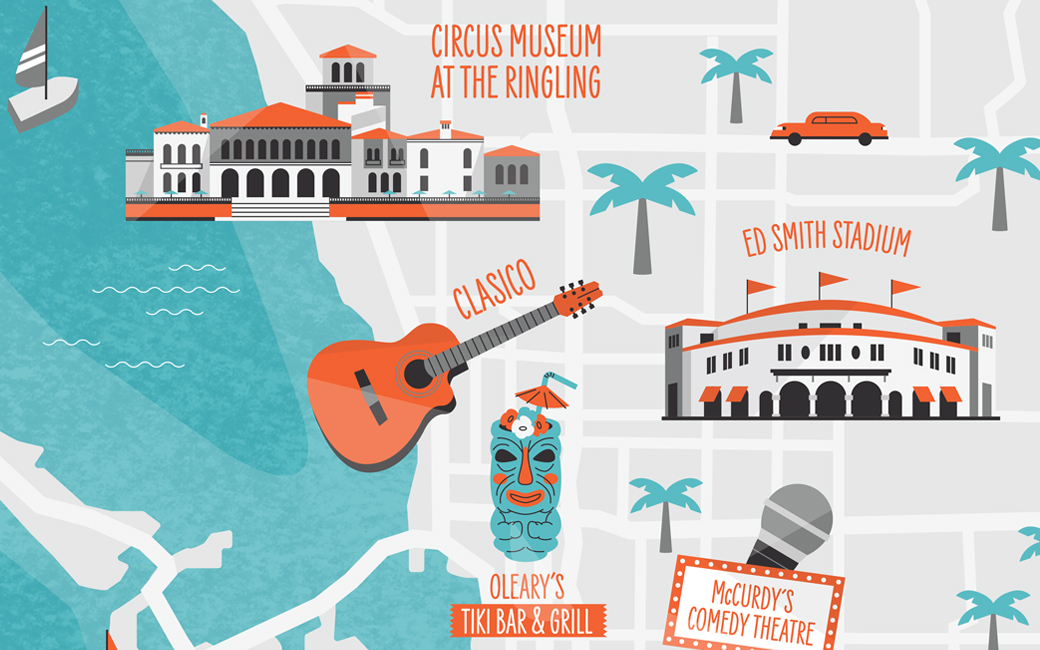 Living on the Gulf Coast of Florida was Erin Silk's destiny.
"My grandfather used to tell a story that four generations ago the Silk family came down to Sarasota on horse and buggy," she says.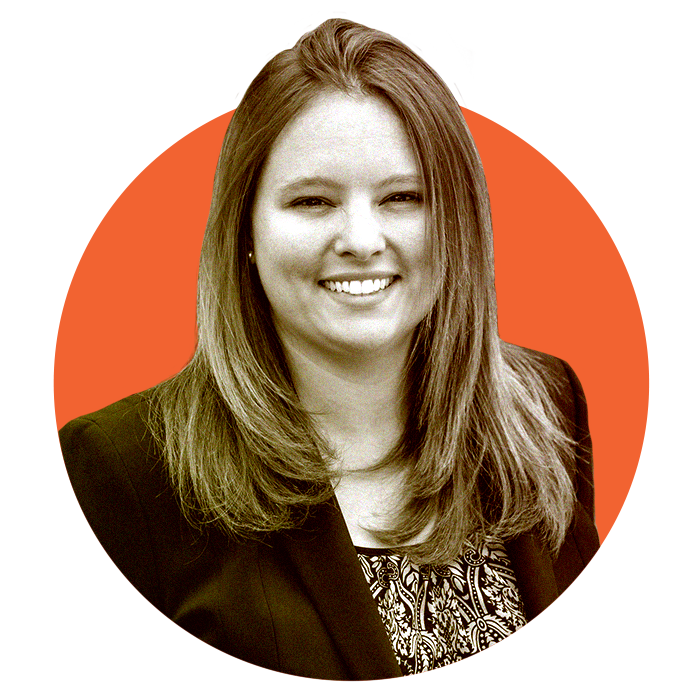 She didn't arrive permanently—in a car—until five years ago, but as director of business development services for the Economic Development Corporation of Sarasota County, she's deeply invested in the success of the region, and not planning to leave anytime soon.
When she used to visit, her late grandfather took her diving at Venice Beach, one of 14 in the county.
"Each one has its own characteristics," she says. "Venice Beach is the shark tooth capital of the world."
Outdoor activities are plentiful. The Legacy Trail provides cyclists a 12-mile route from Sarasota to Venice. Silk likes to kayak near Snake Island, where dolphins and manatees often mingle with the boats. Myakka River State Park is a prime place to spot an alligator. If you prefer your gator in sausage form, the nearby Snook Haven restaurant serves them on hoagie rolls, topped with peppers and onions.
Then, there are the tiki bars.
"You go on a vacation, you sit in a tiki bar and you fantasize: what if I lived here?" she says. "Every weekend here feels like you're on vacation."
Silk has spent many a Saturday at Oleary's Tiki Bar and Grill in Sarasota, a perfect place to chill outside and watch boats in the harbor. For something more upscale, there's Made in Italy, whose martinis Silk describes as "works of art." Clasico hosts live music, and is an example of the more artsy vibe she says is permeating the area.
The Ringling is the former home of circus magnate John Ringling and his wife Mable. Guests can stroll through the gardens outside the 36,000-square-foot mansion, or purchase tickets to the renowned art museum.
In 2011 renovations were completed to Ed Smith Stadium, the spring training home of the Baltimore Orioles. Silk, who grew up in Columbia, Maryland, is a lifelong fan of the team.
"It's a cool way to get personal with the players because you're much closer than a regular [season] baseball game and it's a more relaxed atmosphere," she says. "Even though you're not in Baltimore, it has the sense of home."