It's a great time to be a Towson Tiger. TU's strong momentum is evident in so many ways.
For the first time, TU is ranked as a Top National University among the elite research universities in U.S. News & Report's 2020 list. Entry into this national category reflects the range, relevance and rigor of TU's undergraduate majors as well as the excellence of our world-class faculty and commitment to groundbreaking research. We were also included among the top 100 universities in diversity and inclusion and tied with Harvard University for social mobility.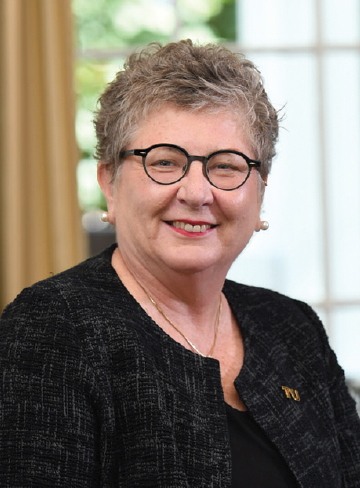 TU has also been named one of the top public universities by Forbes, best value colleges by Money magazine and one of the top colleges in the northeast by Princeton Review.
This fall we welcomed an incoming class of 2,700, along with 2,100 students transferring in and 775 new graduate students. Together, these new Tigers—from 33 states and 26 countries—bring TU's projected enrollment to nearly 23,000.
More students are living on campus this year—6,000 total. We're seeing record attendance packing Johnny Unitas Stadium, providing a thrilling environment for our nationally ranked Tigers football team.
All of this adds to the vibrancy of our campus—and positions Towson University as the largest university in Greater Baltimore and the fastest growing one in Maryland.
In August, I was proud to welcome TU's class of 2023 to campus. Our incoming class is the most academically prepared in TU history—with an average high school GPA of 3.62—and also the most diverse.
Nearly 48% of this class identifies as racial or ethnic minorities, and 22% are first-generation college students. As I have said before, diversity in our classrooms and across our campus competitively advantages our students to lead in a global society. Our worldwide network of 165,000 alumni is evidence of TU's growing leadership and impact.
We are building a culture of philanthropy at Towson University and marked a record high of more than $14 million in support last year. This exceptional achievement was made possible through the generosity and dedication of the entire TU community—alumni, friends, parents, faculty, staff and students. Your incredible pride in Towson University and your generosity is enhancing our capacity to make world-changing impact.
There's much to be proud of at Towson University, and there are truly great things ahead!