Celebrating STAY HOMEcoming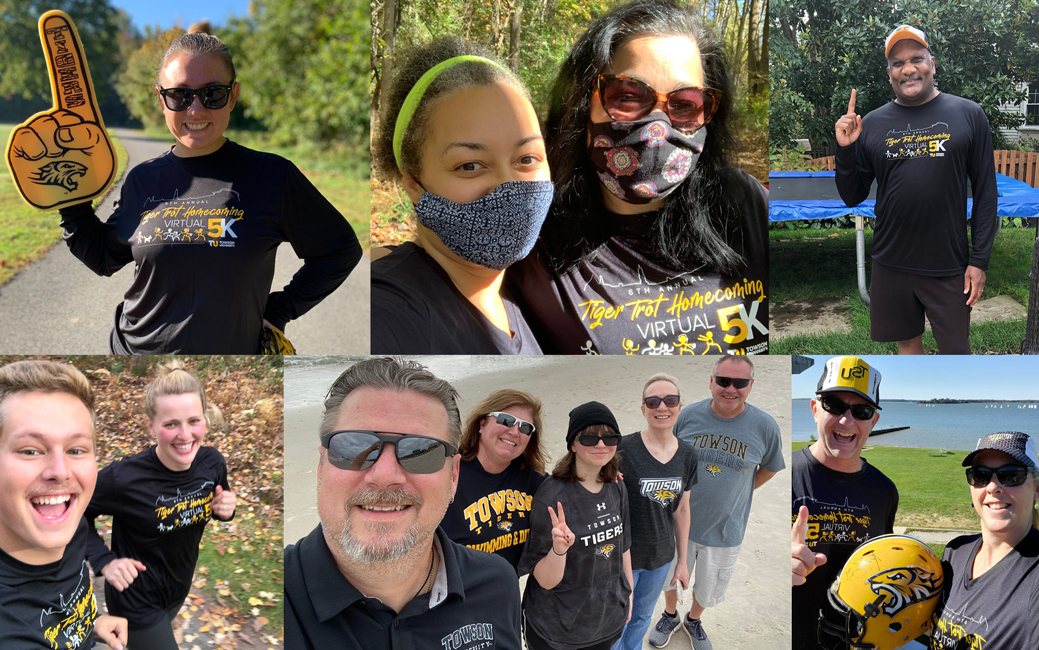 TU's first fully virtual homecoming week kicked off on Oct. 12. Although it looked much different than the traditional football and tailgating experience Tiger fans are used to, students, alumni, faculty, staff and friends of TU from around the globe demonstrated the strength of the TU community by coming together while miles apart.
During the six-day celebration, nearly 300 alumni across 17 states attended a variety of virtual events, including a competitive trivia night, a history of Homecoming webinar and a crab cake cooking class. Brewery owners Dan Baumiller '06 and Roy Fisher '95 guided more than 60 participants through a tasty sampling of their beers from Full Tilt Brewing and Waverly Brewing Company, respectively. Rounding out the weekend were several virtual tailgates and the Tiger Trot 5K, which not only elevated heart rates but also raised over $1,000 in support of the TU Student Emergency Fund.
In addition to virtual events, hundreds of alumni showcased their Tiger pride and tested their TU knowledge in a five-day social media challenge. Sharing nostalgic photos, original artwork and favorite memories, participants flooded Facebook, Instagram and Twitter with black and gold for a chance to win great prizes.
STAY HOMEcoming 2020 was a fantastic week filled with friendship, fitness and fun. It proved that no matter where TU alums are—in Towson, Tacoma or beyond—they're all proud Tigers.