Paul Githongo '09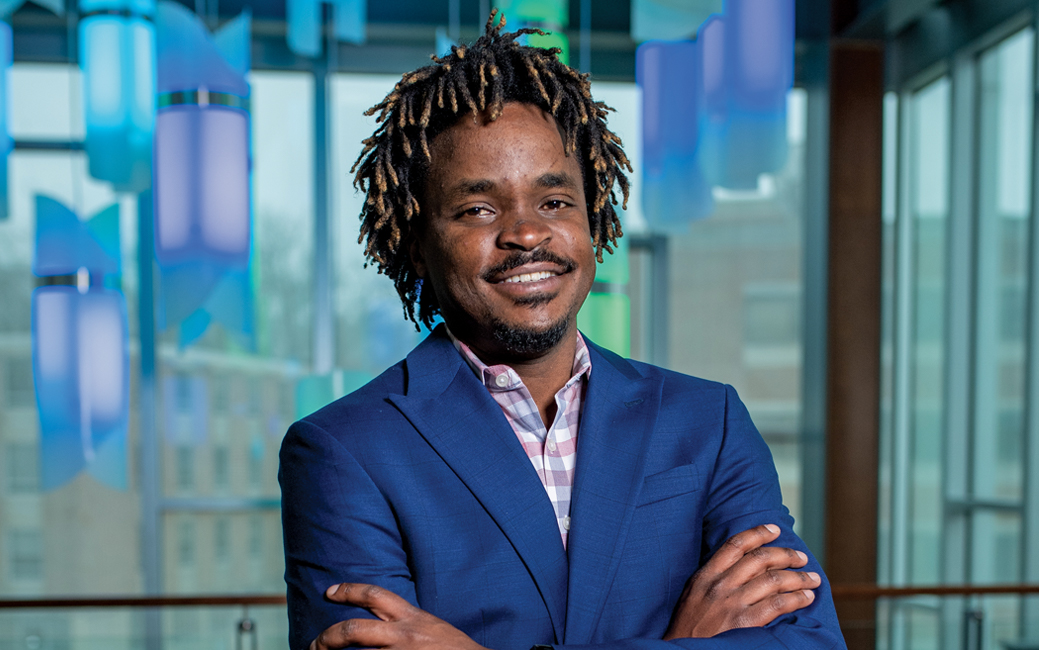 A member of the True Tiger Society, which recognizes dedicated donors of two or more consecutive years, Paul Githongo supports the Student Emergency & Food Insecurity Fund. "I was fortunate to have a meal plan when I was a student," says Githongo, a senior financial analyst at Exelon. "I knew students who either couldn't afford a meal plan or did not have enough meals to feed themselves. After I graduated, that memory stuck with me. I give back so students have what they need to create great memories at TU."
Why did you give specifically to the Student Emergency & Food Insecurity Fund?
I had a 19-meal plan each week, and there were people who didn't have that. So I would just give out my extra ones. No one should not have a meal, a lunch or a sandwich when someone else has 19. It just kind of stuck with me.
Do you have any memories or examples of your fellow students who struggled with food insecurity?
Yeah, a number of people. It was very easy for me, but for them it was expensive paying out of pocket. So for a lot of them I'd just be like, "I got you."
What moved you the most about your TU experience?
The diversity of people—being surrounded by different people who have different talents, temperaments and convictions.
Why should others support TU?
Find a cause that you care about. It's important because someone you don't even know is going to benefit. It makes an impact.