Joseph Adeoye '17 is ready to investigate his new hometown of Atlanta.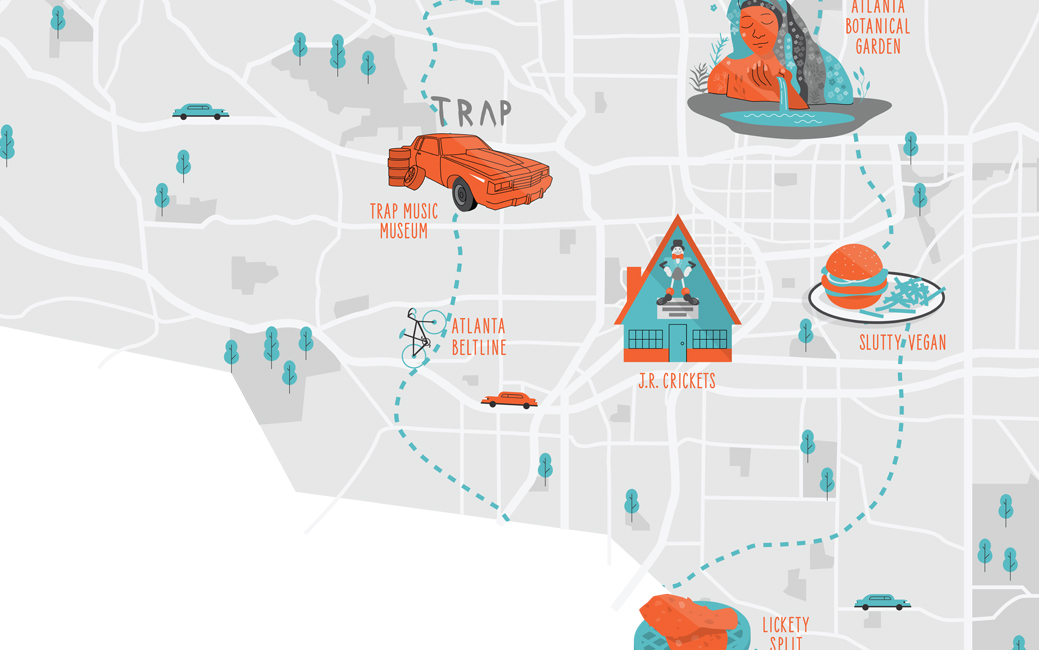 Joseph Adeoye '17 moved to Atlanta at the beginning of the pandemic, so he's only now starting to explore his new city.
"It is reminiscent of my hometown—Prince George's County, Maryland—in a sense. PG is known as the most affluent African American county in the nation, and many refer to the city of Atlanta as the Black Hollywood or the Black Mecca," says Adeoye, an information technology major. "A place with many Black-owned businesses and entrepreneurs, amicable Black/white race relations, higher-level economic opportunities for people of color and people of color holding political power."
Adeoye appreciates how each of Atlanta's neighborhoods has a different vibe. When he visited the city to scope out a place to live, he stayed in The Battery Atlanta, a development featuring living spaces, shopping, restaurants and work spaces.
"When I first came to Atlanta, I stayed at an Airbnb at The Battery and I just fell in love with the vibe the neighborhood created," he says. "People were outside, walking around. There are many food options. It just has a good variety of everything."
If you're looking for more of an urban feel, Adeoye recommends checking out the Buckhead area, which he compares to Washington, D.C.
Since he's bought a house in west Atlanta, an area he calls "more suburban," he's mostly stayed at home or gone to low-key game nights at friends' homes during the pandemic. Still, in the year and a half he's lived in the city rapidly becoming known as the Silicon Peach due to an influx of information technology companies, Adeoye, who is a program manager for Google, has found a few places he enjoys taking visiting family and friends.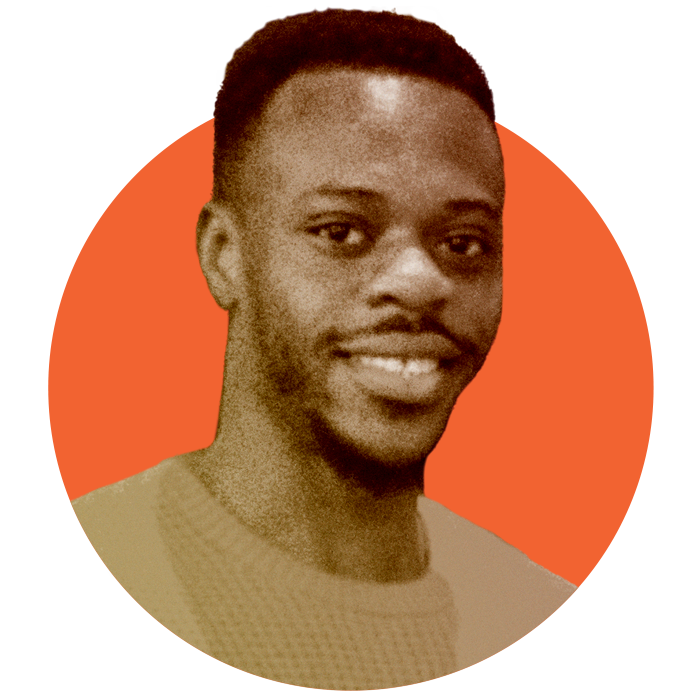 "I start people out by asking them what type of food they are interested in," he says.
If their answer is chicken wings, he sends them to J.R. Crickets, which was voted Best Wings in Georgia by the website Thrillist. For Southern food, he steers them to Lickety Split Southern Kitchen and Bar, which offers comfort food like fried chicken, mac and cheese and catfish fillets.
"One famous staple that started in Atlanta is Slutty Vegan," he says. "It sells burgers and fries, but they taste really good. You wouldn't immediately think it's vegan. As soon as you bite into it, it tastes like the real deal."
From there he inquires about his guests' musical tastes.
"If they're more into hip hop or rap music, I would recommend some places in the Midtown/Buckhead areas," Adeoye says. "They also have some Latino spots within the Midtown area. If they're more into EDM music, I would say the Midtown area and The Battery."
Adeoye wraps up his tour of Atlanta with two suggestions for family friendly activities: the Atlanta Botanical Garden and the Trap Music Museum.
"[The botanical garden] is definitely a place that people love to go to take pictures and just take the atmosphere in," he says. "People also love to go to the Trap Museum [an interactive experience using art to showcase the trap music genre]. But the line there is usually really long, regardless of whether you purchase tickets ahead."
Happily ensconced in his home in the Atlanta suburbs, Adeoye now has plenty of time to explore even more of what the capital of the Peach State has to offer.