Patrick Smith '09 took roughly 102,000 photos at the Tokyo Olympics.
By Cody Boteler '17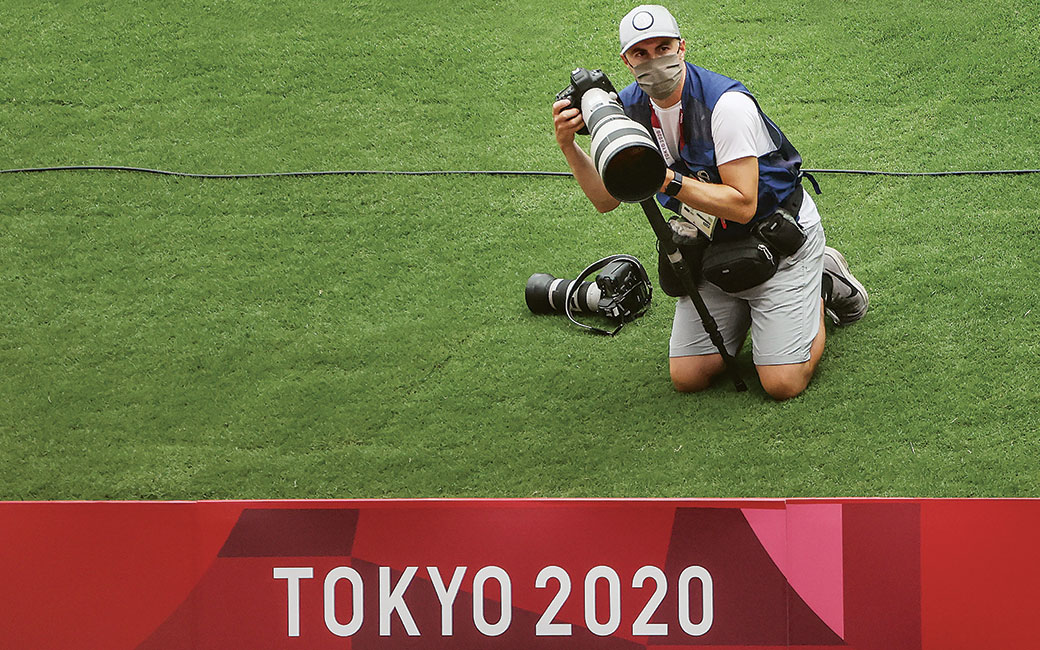 It started every morning at 5:45, Tokyo time.
Patrick Smith would roll over and immediately spit into a test tube, filling it with saliva. Then he'd affix a barcode to the tube, use his phone to register the barcode and then use a different app to answer questions about how he was feeling.
This was just one of the safety protocols Smith '09 took each day while he was covering the 2020 Olympic Games as a photojournalist for Getty Images. Smith has been snapping shots professionally for 15 years, but not even the three weeks he spent in Rio documenting the 2016 Summer Olympics could have prepared him for the pandemic version of one of the world's most prestigious sporting events.
After waking up each morning, Smith would leave his hotel by 6:15 a.m. Once he arrived at the day's venue, he and his colleagues would spend time getting through security, dropping off their saliva samples for COVID-19 testing and setting up their gear.
COVID-19 precautions also included wearing a mask or other face covering all day, every day. The only time Smith took his mask off, he says, was in his hotel room.
But when the action started, he was ready to capture it. Over the course of three and a half weeks, he took roughly 102,000 photos, covering sports that ranged from skateboarding to track and field.
---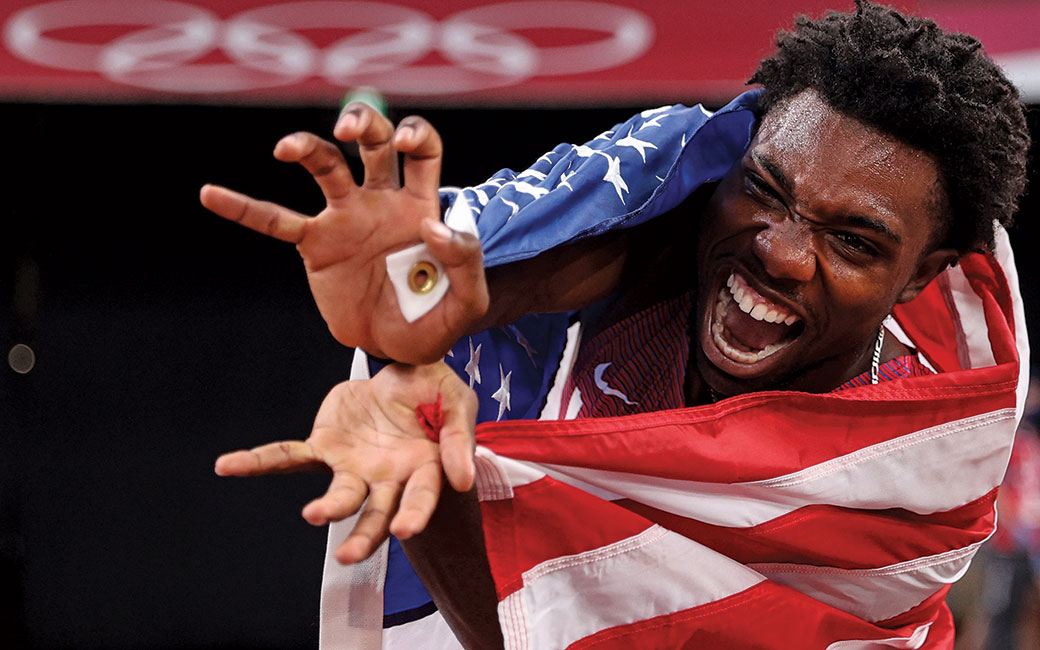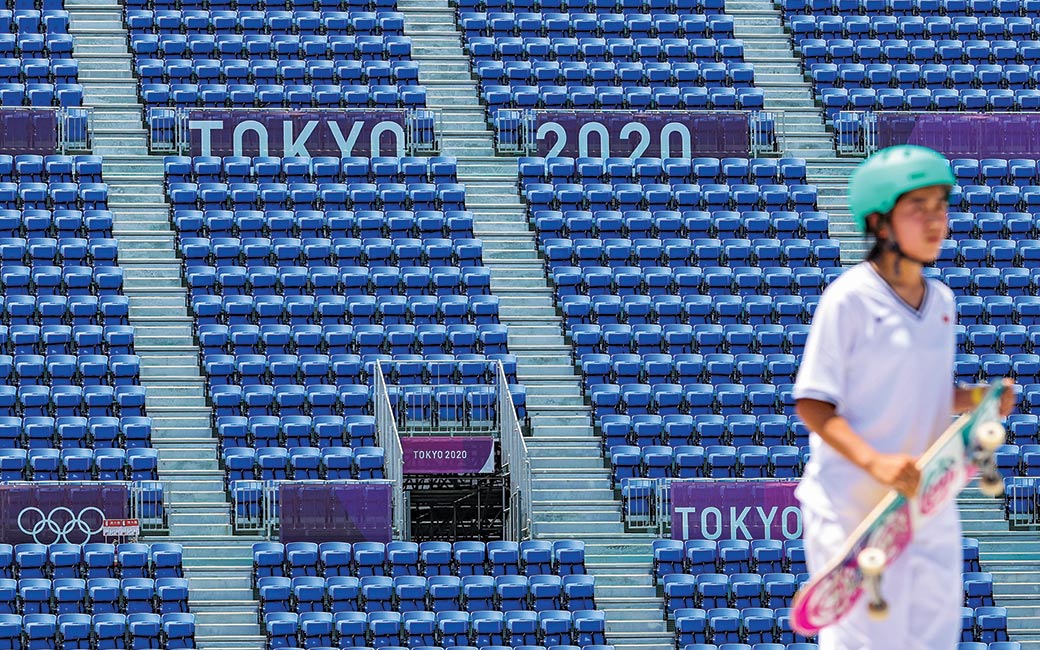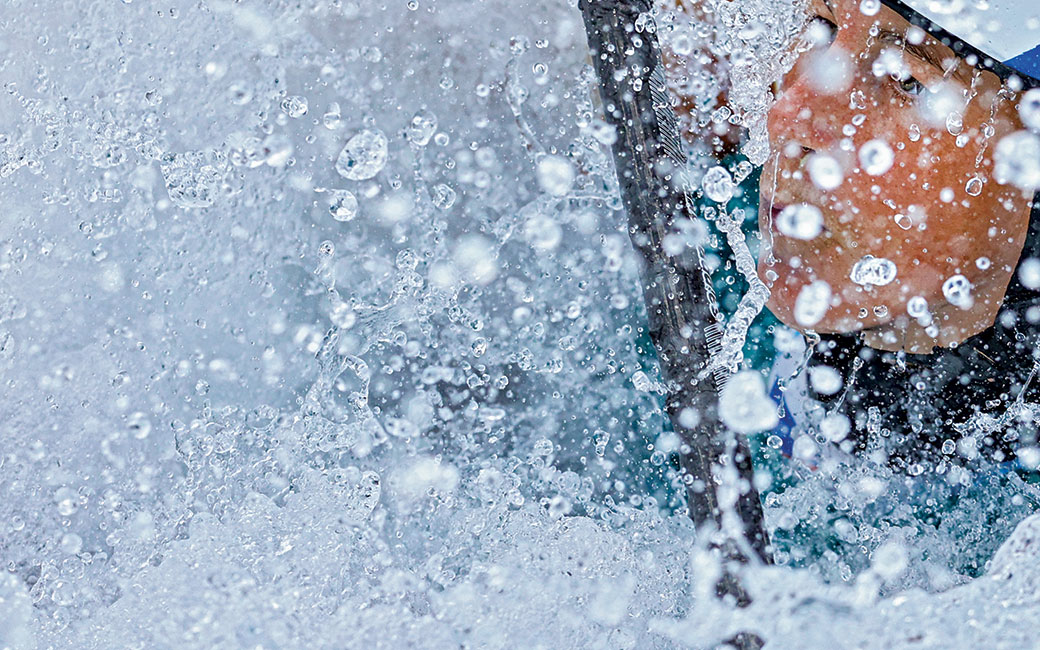 ---
"The camera is one of the few things in my life that takes everything away," Smith says. "It puts me in that moment, to be mindful when I'm there. To know it's my job to document history . . . when that camera comes to my face, there's not much else that I'm thinking about, other than being there."
In some ways, once the competitions started, his experience in Japan was similar to the work he did in Brazil. In other ways, the differences were stark.
In 2016, Smith says, a Getty client could get a photo in about a minute. During the Tokyo Games, one of his photos from the 100-meter final was available just 16 seconds after he took it.
But perhaps the biggest—and most obvious—difference between the Rio and Tokyo games was the distinct lack of a crowd. To protect the health of athletes and those working at the Olympic venues, no spectators were allowed.
"There is not one person, not one family member, not one spouse cheering the athletes on. I can't imagine what it felt like for them. These are the most historic games we will ever cover," Smith says. "It was cool to document it. As sad as it was, it's an incredible opportunity."
---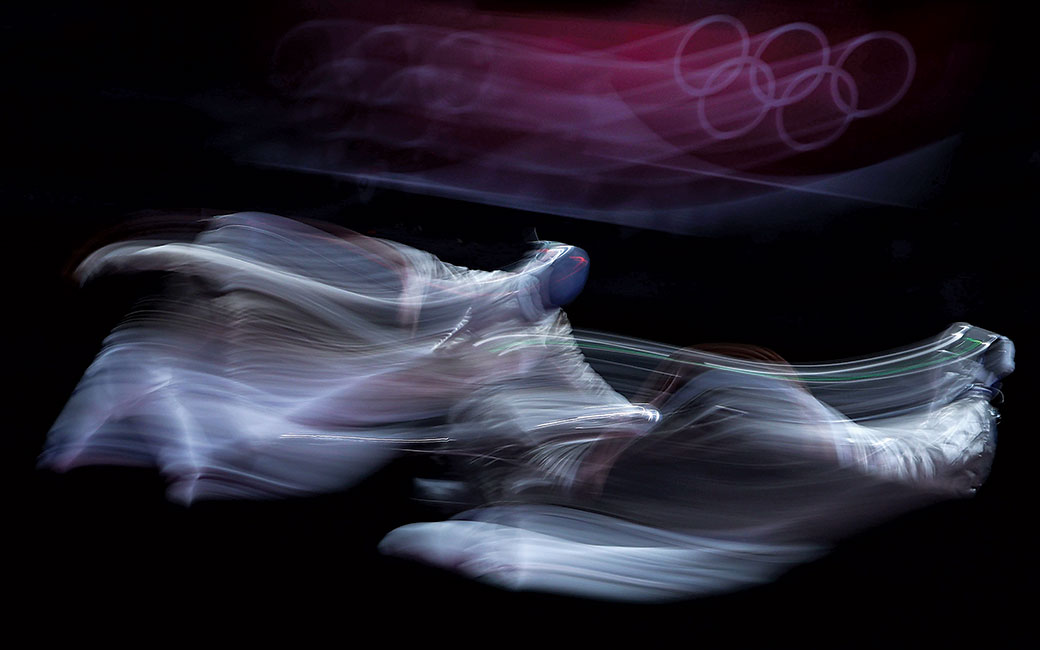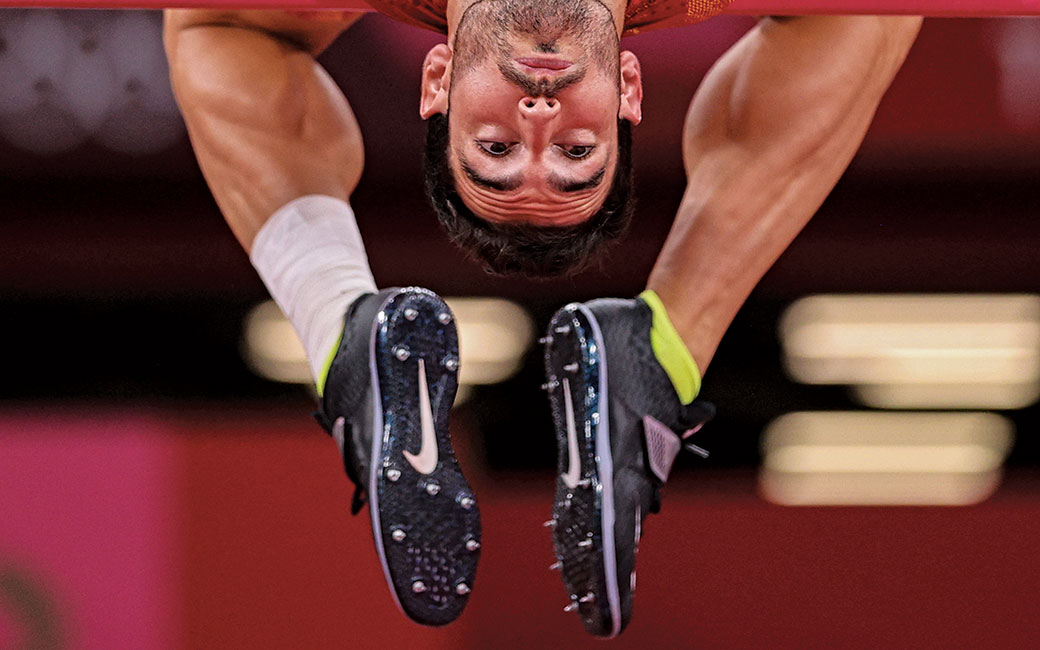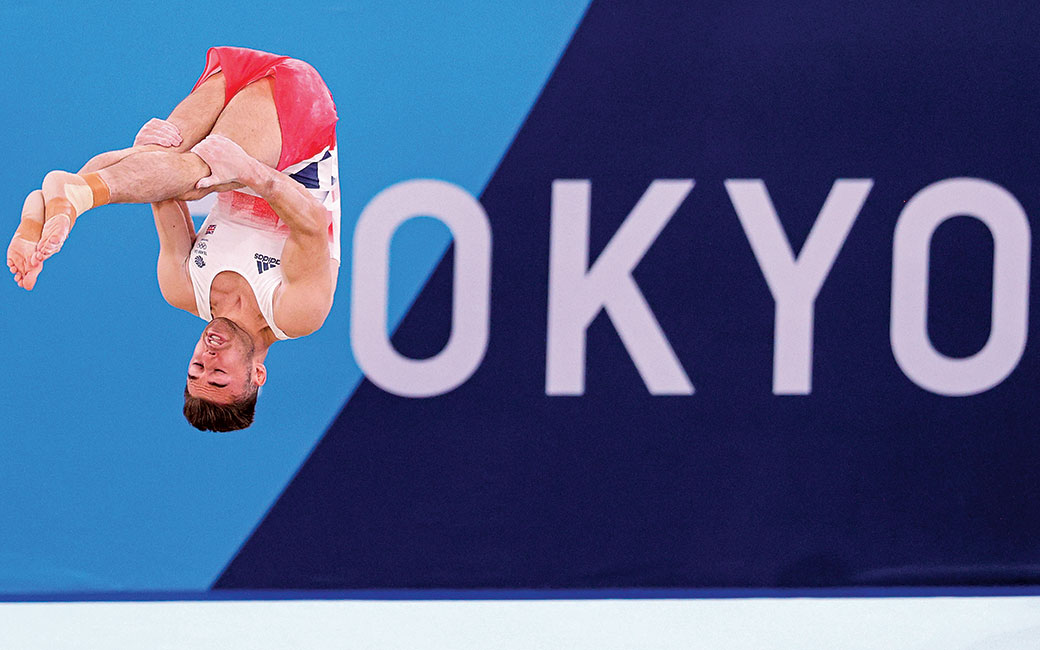 ---
Smith's photojournalism career began at The Towerlight, TU's independent, student-run newspaper. He can still remember walking into the newspaper's office in the University Union and asking then-editor-in-chief Brian Stelter '07—now an anchor on CNN—how to join the staff.
"I've had a camera in my hand for the rest of my life," Smith says.
While he doesn't remember his first assignment, Smith does remember an early one: to capture photos of a star on the football team. One problem: the player showed up without shoes.
"So in the picture, he's on the 50 yard line in socks," Smith says, laughing.
There isn't one particular photo from his time on staff at the student paper that defines his college career, Smith says. He remembers covering football games and student protests and sweating in the office of a university administrator because he was nervous.
"We worked really hard, we laughed, we pushed the envelope too far at times," Smith says. "Those kinds of things live with you forever."
"We were learning every day. You're in a university setting, but without the guidance of a professor. It wasn't like sitting in a classroom waiting for a grade. If you did something wrong,
you learned from it."
Since then, Smith has gone on to become a Pulitzer finalist and won recognition from organizations like the National Photographers Association and the White House News Photographers Association.
Smith has three older brothers, and his dad coached soccer and lacrosse, so everything he did was competitive, "whether it was running up the stairs to beat my brothers or actually competing in a game," he says.
Now Smith, who says he is his own biggest critic, pushes himself as a photographer every day.
"Having a challenge is what keeps me coming back," he says.
Even if he goes to a stadium or is sent to cover a team that he has before, the circumstances are always different, giving him an opportunity to hone his craft. He's been documenting local teams like the Baltimore Orioles and Washington Capitals since he was a student, and regularly since 2011, so he's "seen teams completely change."
Rob Carr, Smith's boss at Getty Images, says Smith has a unique eye."He's very much a perfectionist, in everything that he does," Carr says.
---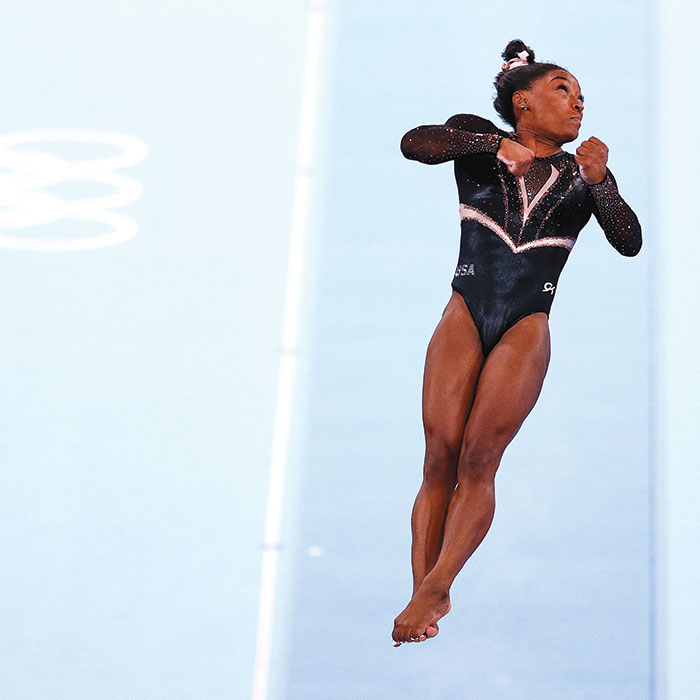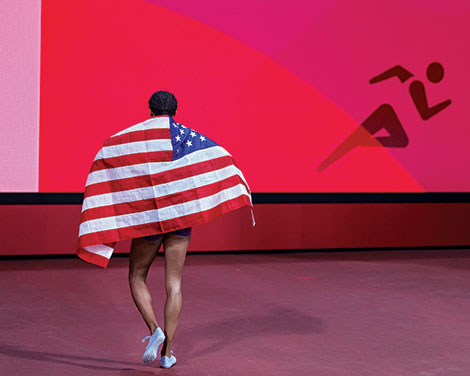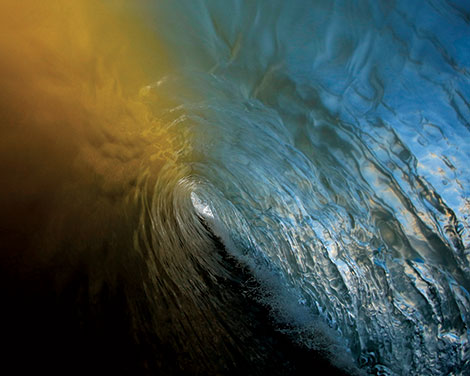 ---
So what makes a good photo?
"Evoking emotion is what I'm going for," he says. "I want a photo to make me feel something. I want it to make me laugh. Make me cry, make me smile, make me want to ask questions, or make me say 'wow' out loud."
That's not to discount the importance of knowing the technical skills of how to operate a camera, Smith says, or understanding what makes an ethical photojournalist.
Kanji Takeno, TU's former longtime director of photographic services, is one of Smith's mentors. In addition to discussing photography with Takeno, Smith recalls taking a Japanese language course with him and traveling to Japan with Takeno's encouragement.
Takeno says Smith has an amazing talent for capturing colors in photos and for making his subjects feel comfortable. Smith, Takeno says, was always dedicated and friendly, even when learning the difficult language. Seeing Smith succeed—and travel to Japan, where Takeno is from—has been incredibly rewarding, Takeno says.
While in Tokyo for the Olympics, Smith put some of Takeno's teachings to use. He revisited some of the cuisine, including sushi and dumplings, that he was introduced to by Takeno as a
student. He knew his way around town—at least a little bit—and could speak some Japanese as well. Phrases like asking for the bathroom or saying a meal was delicious came in handy, Smith says. His journalism professors, too, left their mark on him, he says.
"Those bonds and relationships that I got at Towson are so important to what I am today," Smith says. But, when it comes to the feel of a good photo, which he says is key, that's not something he thinks can be learned from a textbook or lecture.
"It's a lifetime of learning," Smith says.
"I can teach you how to use a camera; I can teach you the fundamentals of composition. But I can't teach you how to walk into an environment—any kind of situation—and get a feel on where to stand. That's what breaks good photographers from great—the ability to read a situation and move about the environment they're in."