At TU, thousands of romances, like the one between Robin '13 and Jessie '14 Su have blossomed in dorm rooms, dining halls and at dance parties—no swiping right necessary.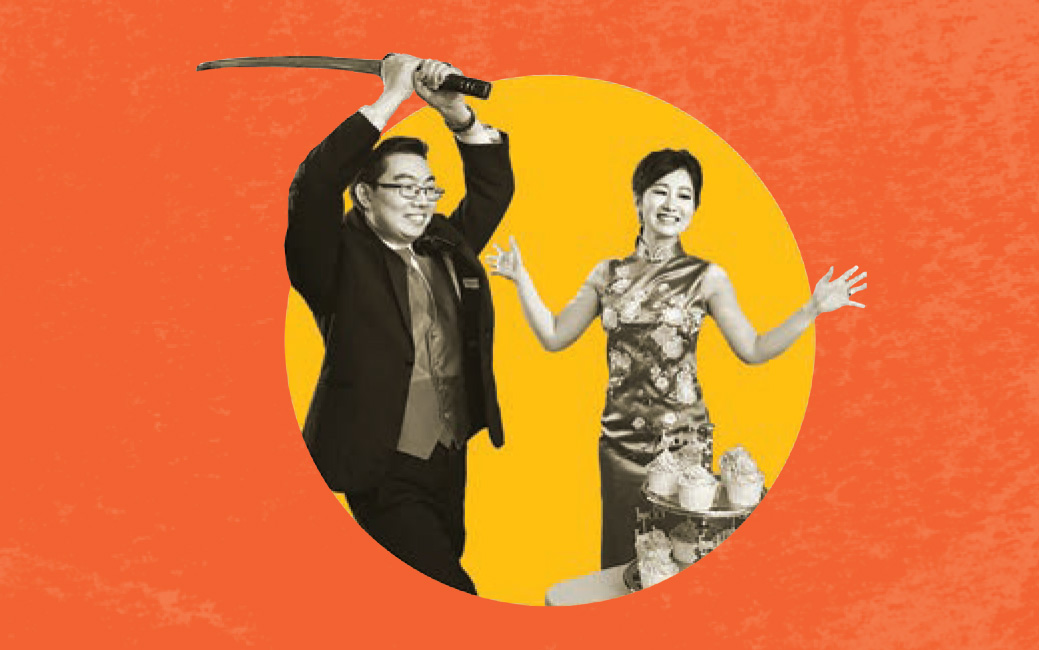 Jessie's story

I am from northern China. Shanxi province. I was working in Germany before I came to the U.S. to visit friends in Baltimore. That's when I got to know Towson University and the MAT (Master of Arts in Teaching) program at TU.
When I came to the U.S. I had to look for an apartment. My roommate went to Towson for undergrad. She knew Robin before me. The second month after I came, in September, is one of our most important Chinese holidays. It's called Mid-Autumn Festival. It's like Thanksgiving to Americans.
The Chinese American Student Union had a big party in the ballroom in the union. My roommate and I went there to celebrate. My roommate said hi to Robin and introduced us.
In October, I accidentally broke the microwave that my roommate borrowed from Robin. He had to stop by our apartment again. That was the second time we met. He was very kind. He said, "It was an old microwave. You don't have to pay me back." But we didn't start to date until the next year.
My roommate invited me and Robin to her graduation. Robin and I sat near each other and we talked the whole time. Then he asked for my number. For our first date we did paddle boats in the harbor and then we went to the aquarium, then we went to Bahama Breeze at Towson mall. We dated about two years. He proposed to me in 2015. He did a slide show and there were lots of pictures of us. At the end he went down on one knee and gave me the ring.
We got married in 2016, and we went to Japan on our honeymoon. We live in Perry Hall. We have two little ones. The older one is Veronica, she's 3½. Our younger one is Jackie, and she is 1.
Towson is like my American home. Basically, I started everything from Towson. I met my first friends at TU, I started my teaching career right after I graduated from Towson. People at Towson inspired me.
Robin's story
I was born in New York, grew up in Jersey. My parents are from China. They moved down to this area, so I went to TU to pursue an accounting degree.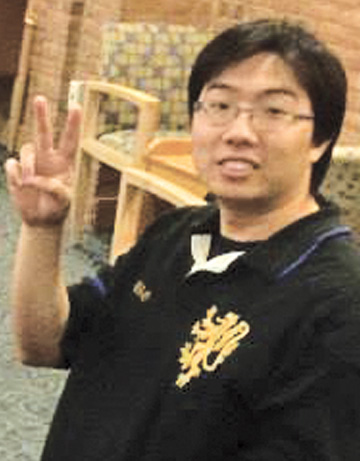 The first time we met was at an event that was held by the Chinese American Student Union. She was a roommate of a friend. I thought she seemed interesting, and I wanted to get to know her more.
The second time we met was when she broke that microwave. I thought, "That's really weird. I've never heard of a broken microwave." Jessie told me later on that she was really scared
that I was going to ask her to replace it, and she didn't know how much it was. But to me it was just an old microwave, so I said, "Just throw it away."
On our first date, I took her to the aquarium, and we grabbed dinner at Bahama Breeze. I guess that went well.
After we were living together for a year, I figured there was no point in waiting. This is the one, no point in stalling. I made a slideshow of pictures throughout our relationship, and the last slide was, "Will you marry me?" There was a picture of the ring, and when she turned around, I was already on one knee with the ring out. It was just us two. I know she didn't want anything really public. She had told me before, "If you ever propose to me at a restaurant, I'm going to say no because that's so embarrassing."
We actually had two weddings. The first was at the Towson United Methodist Church. The reception was the Eagle's Nest Golf Club. America was for my family; her parents came here for the wedding and then we went to China. The second one was in China; that was for her relatives and friends. From there we went to Japan for about two weeks for the honeymoon. We had wasabi ice cream.
She's very reliable. It's a partnership. We help each other out. If we ever have an issue, she's someone I can count on.