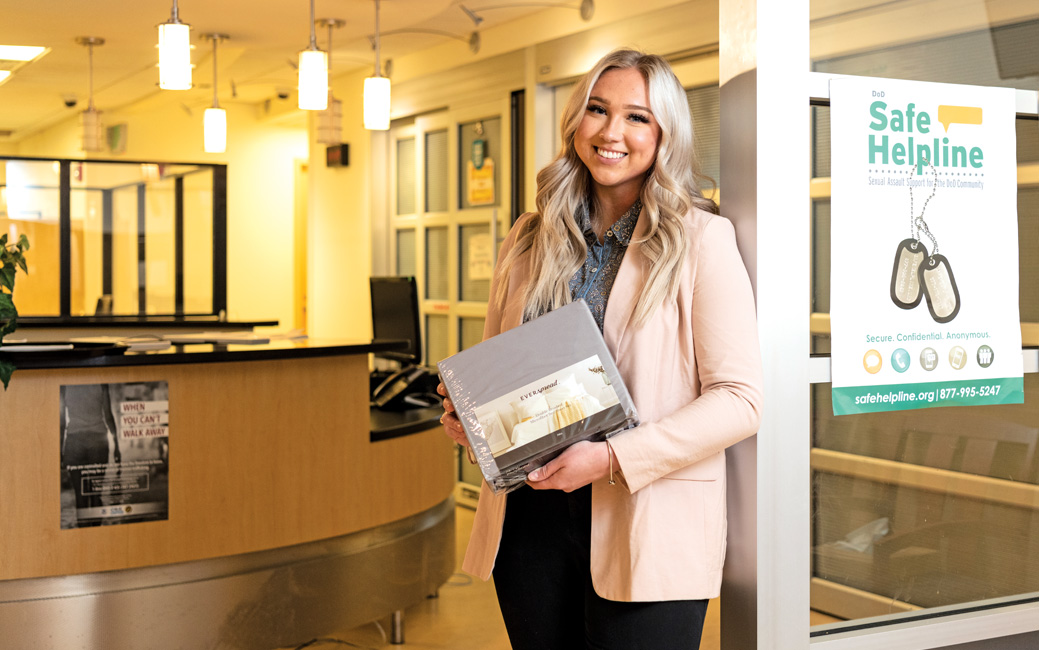 Alexis Garloff has always wanted to help people, the living and the dead.
"I wanted to have a purpose and make an impact," Garloff says. "And I've had some amazing opportunities that let me dive into my passion."
As an undergrad studying forensic chemistry, the Millsboro, Delaware, native worked for chemistry professor Kelly Elkins, the head of the TU Human Remains Identification Laboratory (THRIL), and Dana Kollmann, a clinical associate professor and adviser to the Forensic Science Student Organization (FSSO).
THRIL provides state-of-the-art DNA extraction, quantization and analysis services for human body fluids and remains to local law enforcement agencies. The FSSO's services are regularly requested by similar agencies to search for human remains and associated evidence.
In October 2021, Garloff started a nonprofit called Linens for the Lionhearted that collects brand-new bed sheets for victims of sexual assault and/or domestic violence.
The idea came to her after reading an article about a crime scene technician who realized these victims were being left with no sheets after they were taken as evidence.
"[It] is very rewarding," Garloff says. "I wanted to do more community outreach, and I figured this was a good way to provide for the public and those victims."