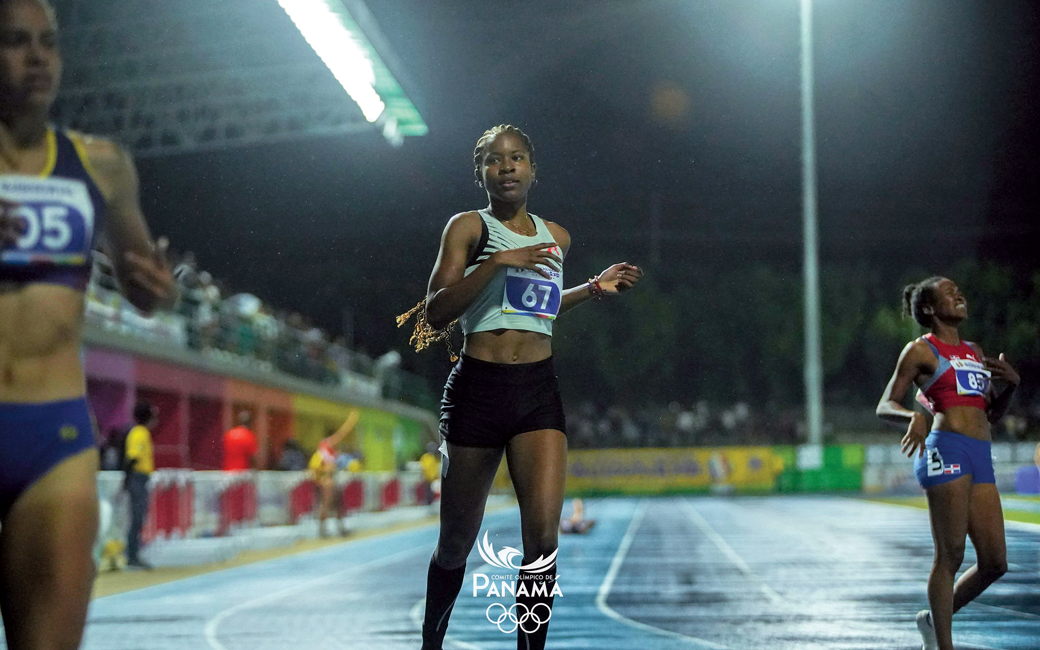 Fun and Games
Cristal Cuervo has already had a busy year. After full indoor and outdoor track seasons, the rising junior hopped a flight to San Salvador, El Salvador, to represent another team in competition: her home country of Panama. She competed at the 2023 Central American and Caribbean Games at Jorge "El Mágico" González National Stadium, where they held the athletics events. Cuervo ran in the second heat of the 200m dash, clocking her third-fastest time last season (23.83). She placed ninth overall, missing the finals by one spot.
The games—the oldest regional, multidisciplinary event in the world—have been held every four years since 1926. Athletes from 36 countries compete in 38 sports over the course of two weeks. Host countries within the Central America and the Caribbean Sea basin region vary. This year's games were supposed to be held in Panama City before the pandemic forced organizers to find a new location.
Cuervo has represented Panama since she was 12, when a coach for the national team instilled a love of the sport in her. This is the second time she has competed at the games. Cuervo placed fifth in the 200m (23.95) and 400m (55.57) last year.
In her downtime at the games last summer, Cuervo paid close attention to her fellow competitors.
"This was one of my biggest major competitions," she says. "Among others, there was a world record holder at the time competing. There were big, big people out there. I was able to watch them do what they do, break records, qualify to the Olympics…You saw the how and why of what they were doing. I learned a lot."
One of those things was to have more confidence.
"Don't be afraid to show who you are," the business administration major says. "Even if nobody knows who you are, do what you do best—run and have fun." TU track and field coach Consandria Walker-Hall has noticed a change.
"Competing this summer helped improve her mindset," she says. "[That improvement] does prepare you for when you get to the bigger stage because it could be worlds next time or she could have the opportunity to go to the Olympics. And that's another level of pressure she was exposed to this summer on a smaller scale."
This past collegiate season, Cuervo quickly moved in front of the competition. After stellar indoor and outdoor regular seasons, she helped the Tigers win ECAC Championships for the first time in program history by placing first in the 200m dash in a school and Panama record time of 23.29 and third in the 100m dash with a PR of 11.75. Cuervo also qualified for the NCAA East Preliminary Round in the 200m dash, running a 23.64.
Cuervo's goals align with the ones Walker-Hall holds for her: to qualify for NCAA Nationals, indoor and outdoor. The coach believes continually improving her mindset will help Cuervo push to the next level.
"That's what she needs to handle some of the things in training we need for her to, so she can be at her best on competition days," Walker-Hall says. "The goal is to get to nationals. She is more than capable of doing it. It's just a matter of 'does she believe it,' and if she does, she can go out there and do it."
---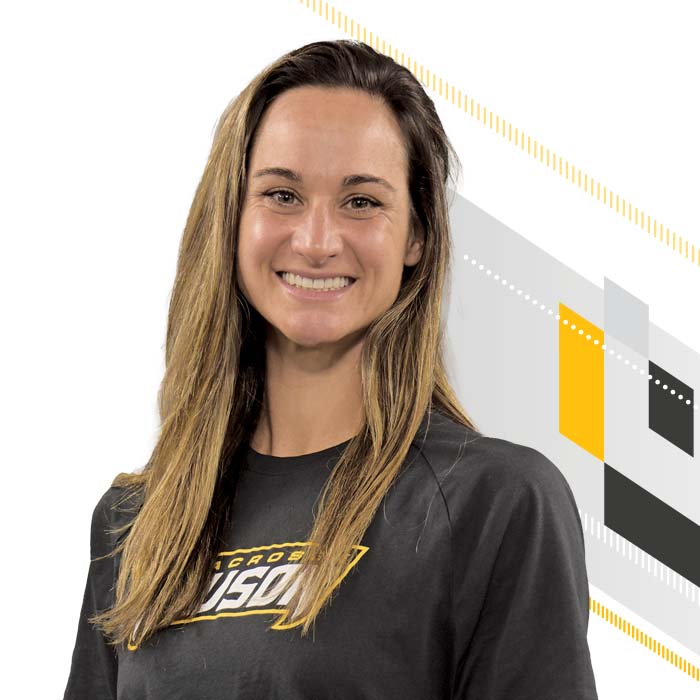 New Face on the Sidelines
Kristen Carr, a two-time gold medalist for Team USA, is TU's new women's lacrosse head coach. She signed a five-year contract and began on August 1. The Baltimore native, who goes by Cookie, has made assistant coaching stops at North Carolina, Delaware, Stanford, Ohio State and Johns Hopkins since an All-American playing career at UNC. She replaces Sonia LaMonica, who left after 13 seasons to become the head coach at the University of Virginia.
---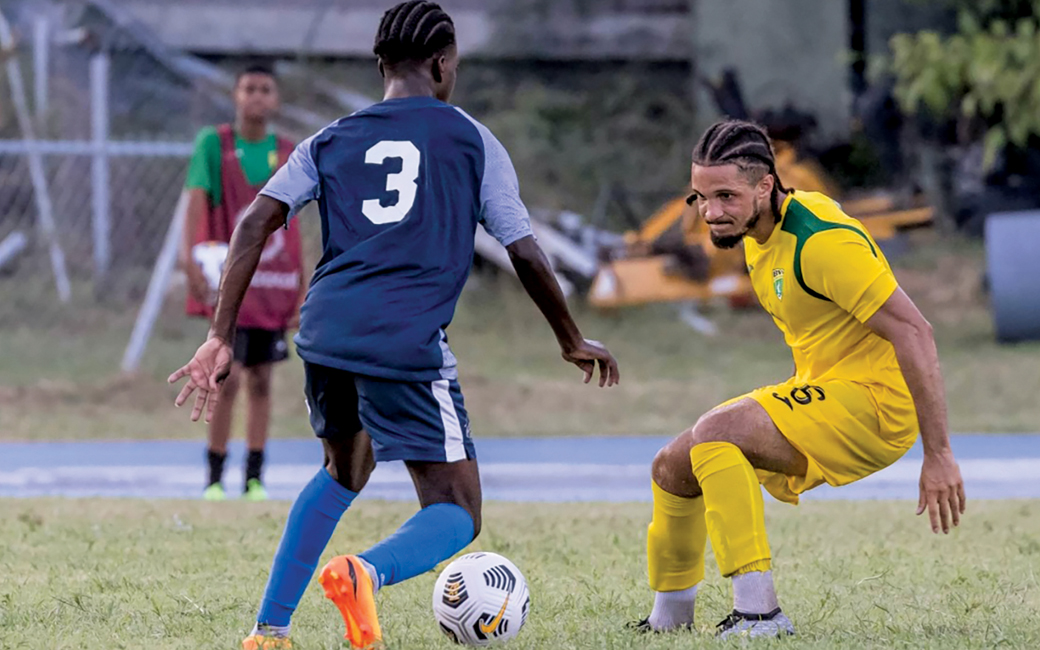 Putting Student in Student-Athlete
Nineteen gymnasts earned Women's Collegiate Gymnastics Association (WCGA) Scholastic All-American Honors. Student-athletes with at least a 3.5 GPA cumulatively or for the 2022–23 school year qualify for WCGA All-America. Lauren Bolen, Clara Hong and Grace Vaillancourt were recognized for maintaining 4.0 GPAs.
First to the Party
Unanimously picked to finish first in the CAA coaches' preseason poll for the third consecutive year, TU volleyball featured four Tigers named to the preseason conference honors list. Victoria Barrett and Nina Cajic were named to the Preseason All-CAA Team, while Zyare Abdul-Rahim and Aayinde Smith earned Honorable Mention recognition.
On the World Stage
Sport management majors Nia Christopher (Bermuda) and Robbie Green (British Virgin Islands) stepped on international soccer pitches this fall, playing for their home countries. Christopher competed in the Road to the W Gold Cup, and Green (above) competed in the CONCACAF Nation's League.
Red Rover, Red Rover
The Houston Astros selected TU pitcher Ethan Pecko with the 194th overall pick in the sixth round of the Major League Baseball (MLB) First-Year Player Draft in July. He is the 19th Tiger drafted in MLB and the first since Cleveland selected Richie Palacios in 2018.