Marcus Lee '09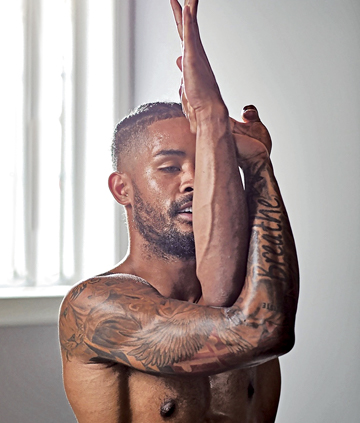 In the most pivotal moments of his life, Marcus Lee, founder of PureFire Yoga in Bethesda, often felt like he could succeed if one person believed in him. At TU, it was assistant football coach Don Zimmerman who gave the wide receiver an opportunity. Lee seized it, becoming the program's all-time leader in receptions with 225.
While training his senior year, a few teammates suggested they try a hot yoga class. Lee went along, assuming it would come easily to him. The last thing he expected was to feel like he "was literally going to die in a down dog" within the first five minutes. "I fumbled around for 90 minutes and laid on the ground in Savasana—the final pose—and I remember thinking, 'Thank God I made it,'" Lee says.
He was hooked. Lee connected instantly with his instructor, Sid, not only because he was a former college football coach but also because of his approachable teaching style. Sid's continued encouragement kindled Lee's desire to try teacher training. After a few years of teaching part time, he took a leap of faith and immersed himself in yoga as a full-time teacher working at Down Dog in Bethesda, Maryland. In September 2018, he and a business partner opened PureFire Yoga.
Just a year and a half in, he has plans to expand the studio, where the thermostat is set to 95 degrees for hot power yoga classes. What began as the belief of a few has developed into the support of an entire community.