At TU, thousands of romances, like the one between Glory Kim '15 and Matt Brooks '15, have blossomed in dorm rooms, dining halls and at dance parties—no swiping right necessary.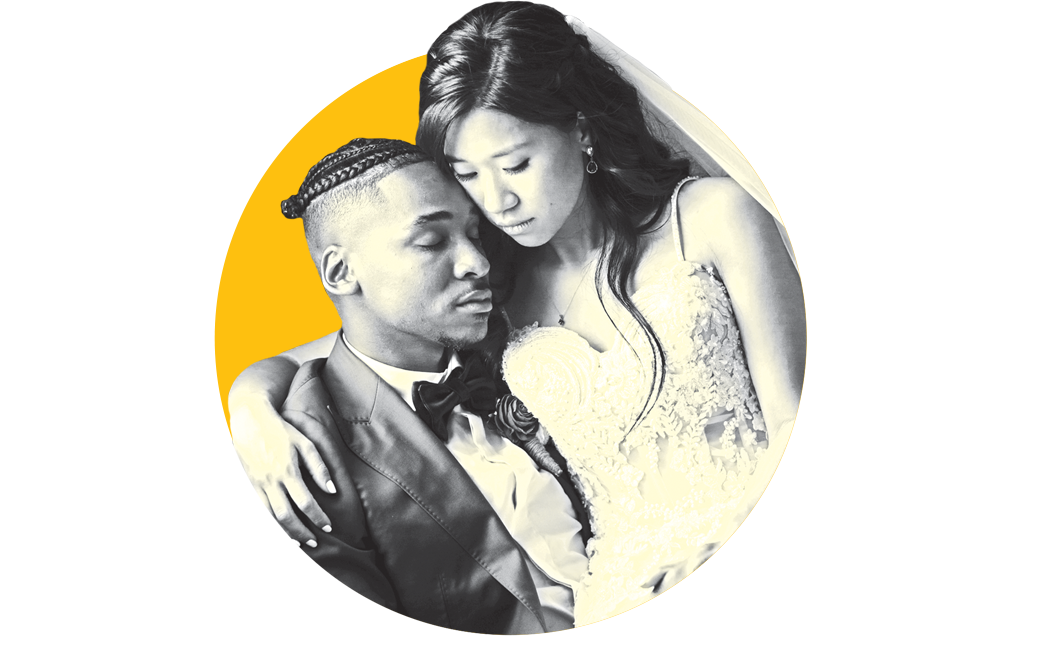 Glory's story
I remember seeing Matt in my classes and around campus. He was so mysterious, suave and cool. I always wondered who he was.
I met him at Bill Bateman's in 2013. It was a social night for LKT, a coed media production fraternity. He was sitting next to one of my good friends, so we just naturally started talking.
Since we were in the same club, we would see each other all the time. The first time I remember really falling for him, he came over to cook with me for a club potluck. We were having so much fun singing at the top of our lungs. When he left, I literally fell on my couch and put my hands on my heart. I felt like a Disney character, and I wrote a tweet along the lines of, "I'm smiling so hard right now."
We bonded over YouTube. When we started dating, we thought it's only right to have a channel together. In the beginning it was just for fun. When we reached 1,000 subscribers, we were starting to treat it more seriously, and it felt more like a business.
I don't mind having our relationship online; I have fun with him in the videos.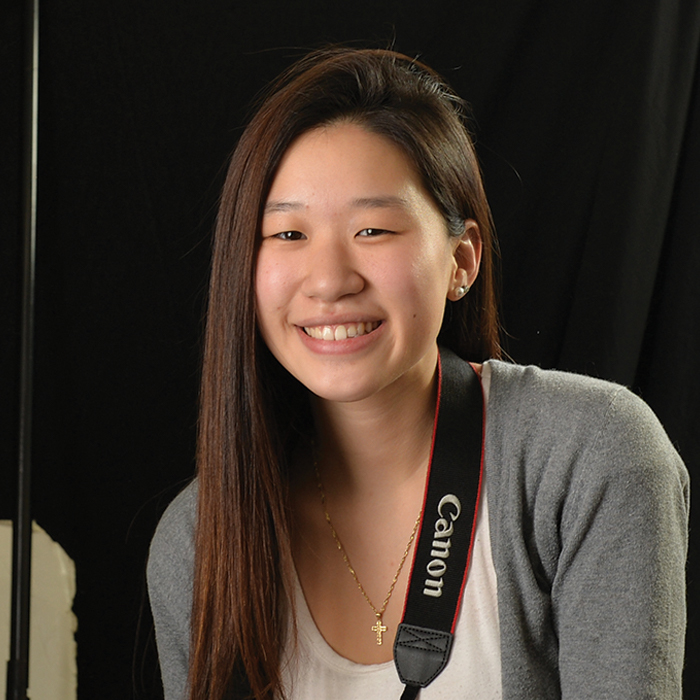 Matt proposed when we were having our 100,000-subscriber party in July 2018. He had received my parents' blessing a month before. I was so shocked, I just couldn't believe it.
There were a lot of TU friends at our wedding. The bottom tier of our cake had Stephens Hall and the Tiger statue on it. We also had a paebaek, a Korean wedding ceremony. Usually it's a private thing with your parents, but we did it in public in front of everyone. It's a way of showing that the parents on both sides are welcoming of us.
When we got married the titles of our videos changed from referencing "my boyfriend" to "my fiancé" and "my husband." Now that we're husband and wife, I feel that I'm a reflection of him and vice versa. We're still goofy. I love our dynamic.
Matt's story
I was in the group that Glory was interested in joining, LKT.
I remember seeing her in the Media Center. I told the recruiter, "Yo, who is that?" She didn't know, so I nudged her to go over and recruit Glory. The Bateman's event was the first opportunity for us to talk.
We were friends for a year. I knew she was the one early on, even before we got together. It was mainly because I felt like I could be myself around her. It was a different energy than I've ever felt before. What I love most about Glory is that she laughs
at all of my jokes, even if they're corny. She's really loving and caring and loyal.
I went to Towson University specifically for the electronic, media and film major, to network and meet people to make YouTube videos. When I found out Glory had her own channel after we got together, it just made sense for us to combine forces. SLICE n RICE wasn't initially supposed to be our main priority. But after the first video, we realized this is really fun and we have something special.
The proposal was very nerve-racking. I knew I wanted all of our closest family and friends to witness it. I couldn't have asked for a better proposal; it was perfect. Except for my Korean—I tried to propose in Korean. That was probably the worst idea ever.
We knew our wedding video was going up on YouTube. Our audience was a huge factor in us getting married—without them we wouldn't have been able to afford a wedding. We had indoor fireworks, smoke, crazy intricate things. I loved seeing all the reactions, in person and online. The whole thing was just perfect.