The One Teacher Who Changed My Life
Greg Knollman
Assistant professor, College of Education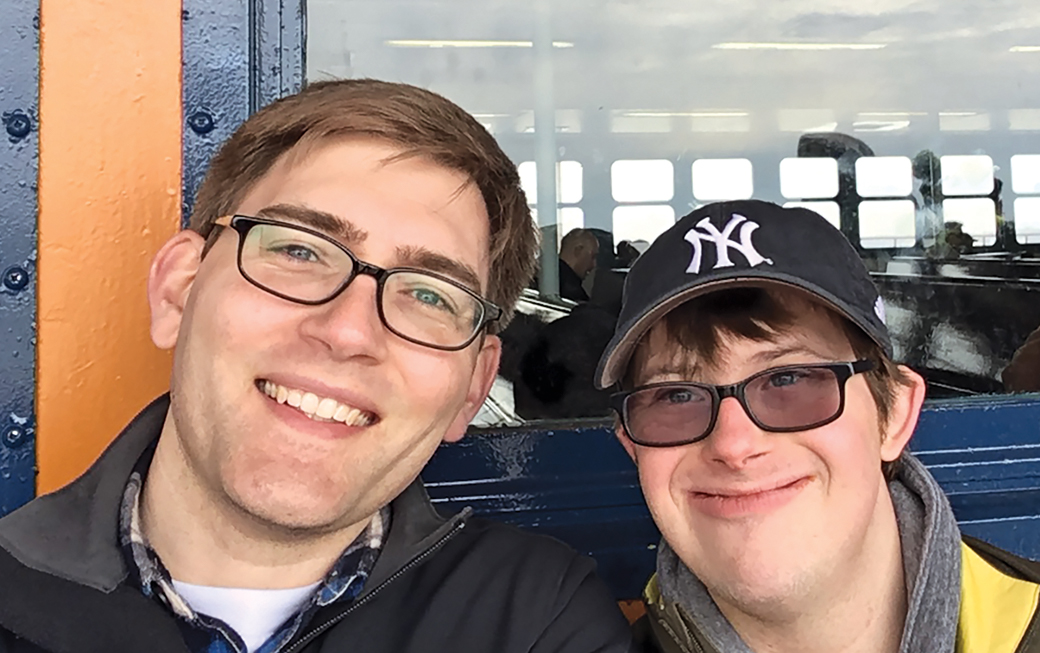 When I was about nine years old, my parents said, "We're thinking of adopting a child." My brother Patrick came into our lives when he was about nine months old. He is one of the greatest teachers that I've had.
He also happens to have Down syndrome.
This winter break I was home for a while. Patrick is very outgoing and holds a few jobs in the community. The number of folks in the community—who I don't know—who came up and talked to him about his day was tremendous. He knows everybody's name. He engages so much with folks that they naturally want to engage with him. He's so open in that particular way.
One of the attributes of a great teacher is the ability to build quality relationships with students and recognize each for their uniqueness and talent. I think in that respect, Patrick has taught me better than anybody else why it's so important to build a network
and see the members as real people you care about.
He's also taught me about developing self-advocacy and persistence. If you don't get it
right the first time, you don't give up. You have to dig in and try again or you seek out help where you need it. You have to be very humble as a teacher.
If you've built professional relationships, you know who to pursue to help you to get better. You also know how to step back when working with a student and say, "Well, that didn't work well. Let's try it another way."
But teaching isn't just about experience; it's also about using evidence-based practices. I really value that I can combine my personal experience and passion with my strong pedagogical foundation to work with students at the undergraduate level, inspire them and help them pursue what they want to do in life.
When I was looking at colleges, I picked Indiana University for its business program. My dad has worked in all aspects of business, and I was excited to go to a university with a great business school. Sophomore year I decided to take Intro to Special Education to fill an open slot in my schedule. It was through that class I met Susan Klein, an education professor who became my undergraduate adviser when I switched my major to secondary special education.
Susan encouraged me and was flexible in helping me take the passion I have for advocacy and education and channel that to help students with disabilities and their families prepare for the transition from high school in a meaningful way.
It's not just me who has benefitted by learning from Patrick. Each of my siblings has pursued some avenue that links to working with individuals with disabilities. My sister works for an agency that provides support to families who have children with disabilities. My other brother is a pediatric ear, nose and throat specialist providing service
and support to individuals with Down syndrome and other developmental disabilities.
Patrick leads by example, and we have learned a great deal from him.