Tre Alexander '98 has an exciting side gig.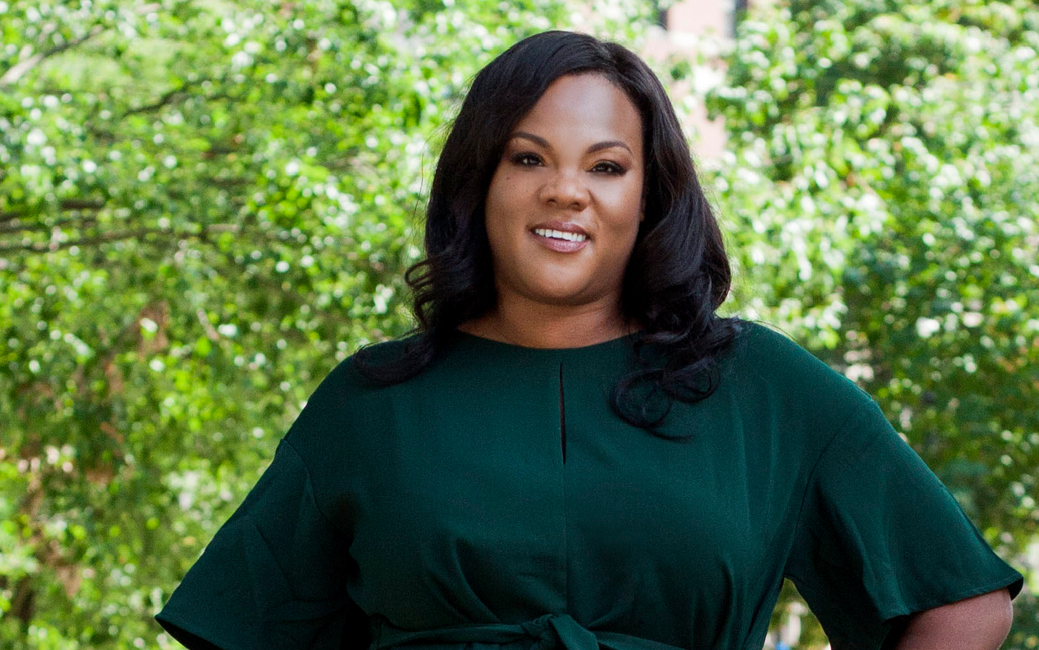 Tre Alexander may be the only woman in America who looks forward to the commercials when she's streaming Hulu or YouTube TV.
That's because sometimes she's in them.
The department coordinator of neuroscience and biology at Brandeis University has an exciting side gig: She's a commercial actress and model. Alexander, whose actual first name is Tracey, hit a growth spurt during middle school in Columbia, Maryland. She was 5 feet, 8 inches, so in addition
to playing the "tall sports," as she calls basketball and volleyball, she got into modeling at 12.
She's never given it up. Alexander has appeared in national print campaigns for retail giants such as CVS and walked the runway at Boston Fashion Week. When she was in her 20s, she added acting to her repertoire. In recent years she starred in a national ad for HelloFresh with a very special co-star—her husband, Richard Parrella.
"It was the best experience I have ever had because the chemistry was already there," she says. "People will let me know, 'Your commercial is airing on Lifetime or the Food Network.' It's fun to see yourself on TV. I always just laugh."