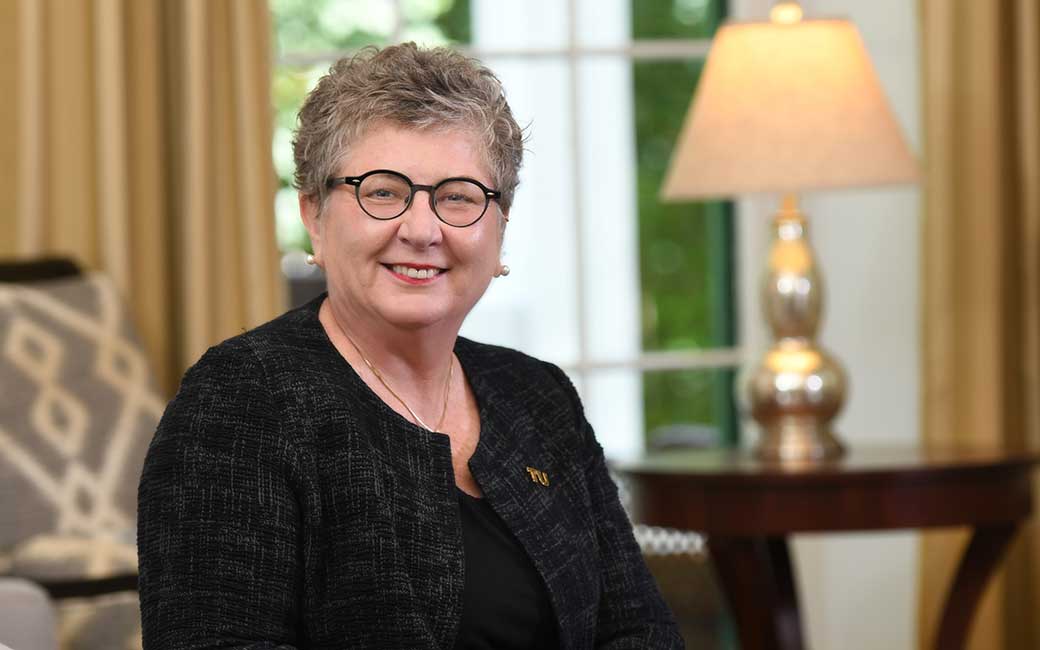 As 2021 unfolds, I know all of us look forward to continuing efforts to bring our entire nation closer to normalcy. Over the past few weeks, K–12 schools have worked toward more in-person classes, retail stores and restaurants are slowly increasing their capacity, people are starting to plan summer outings with their families and the distribution of COVID-19 vaccines is increasing in Maryland and nationwide.

In that same spirit, we recently announced that TU is planning a full return to on-campus instruction, residential life and work this fall for our students, faculty and staff. TU's plan aligns with other universities within the University System of Maryland and across the nation. Not only do we plan to have our students, faculty and staff back on campus, we are also planning to welcome back our alumni.
I cannot emphasize enough that TU's forward momentum has not slowed one bit in the last year. The progress is simply amazing and all our returning Tigers will be welcomed back to a campus that has been transformed by almost $300 million of investment in new buildings, outdoor facilities and major renovation projects.

At the start of the spring term, we opened TU's new Science Complex. This 320,000-square-foot building is the largest academic space on campus and provides world-class instructional and research resources to support our STEM faculty and students. (See more photos.)

We have plans to break ground on TU's new College of Health Professions building this summer. This $170 million facility is the first to be solely designed and dedicated to support the instruction and research of the college and further its mission as the largest provider of health care professionals to Maryland.

In the fall, TU will open the first and largest phase of the University Union expansion and renewal. This new construction and renovation will modernize the central space for student life, which was initially built for a student body of 7,000 in the 1970s. This fall, TU's 23,000 students will have new, contemporary meeting and dining spaces as part of this $90 million expansion, which completes the student district alongside Burdick Hall and Burdick Field.

This spring, Towson University will launch a $100 million major fundraising campaign in support of our new 10-year strategic plan that will be unveiled this May. Together this plan and the fundraising that supports it will add to TU's momentum as a top 100 public university and an anchor institution to greater Baltimore and Maryland.

I invite you to reconnect with TU—in-person or virtually—as our community returns to campus. And I look forward to seeing our Tigers this fall.

There is much to be proud of at Towson University, and working together, there are even greater things ahead!