From One Tiger to Another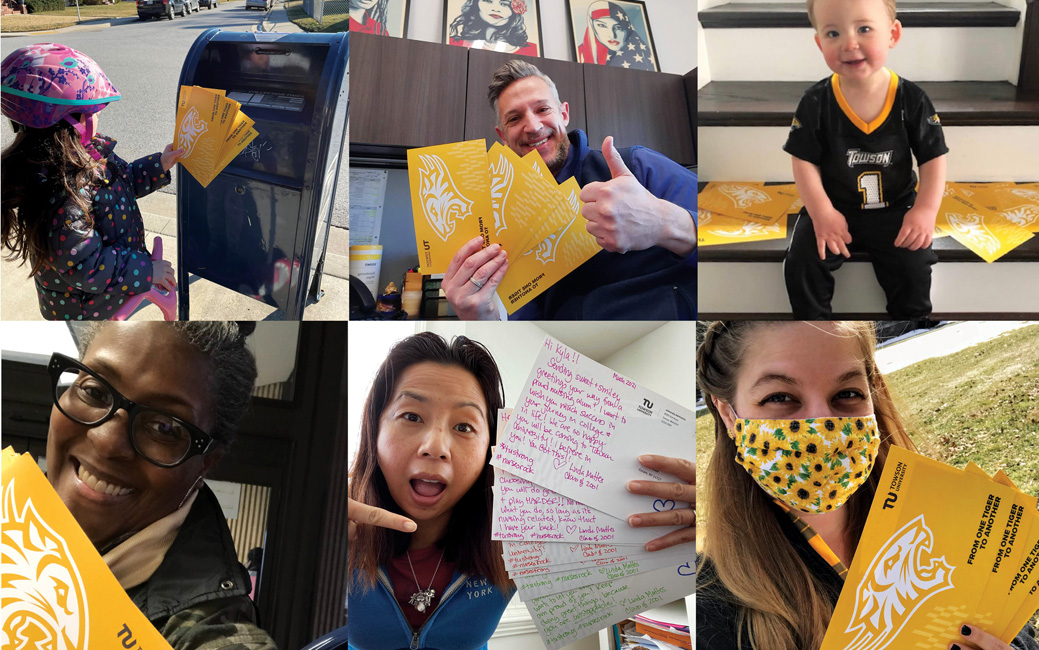 For the past five years, alumni have answered the call to welcome newly admitted students to TU through personalized congratulatory postcards. In February, more than 220 alumni volunteered to write heartfelt messages to more than 2,200 accepted students. Although the program has been popular since its inception, participation the past two years has been tremendous. At a time when on-campus, in-person interaction was limited, especially for out-of-state students, alumni continued to provide friendly, firsthand glimpses into what it's like—and what it means—to be a Tiger. We are #TUproud to see the enthusiastic support for this important program year after year.
Novel Idea
Since launching in May 2020, the TU Alumni Virtual Book Club has grown to nearly 300 members and has featured 10 wide-ranging bestsellers across multiple genres—all chosen by participants.
Brandy Reazer '97 joined the book club "to have another outlet during the pandemic," but she says she remains an active member because she enjoys the page-turners selected each period and comments made by fellow Tigers. Cindy Candelori '73 says it's been "a great way
to connect with other alumni and gain insight into what they think about the books we are reading." And, for Candelori, it's also been the perfect platform to collect new recommendations for her must-read list.
If you're interested in joining the book club, you can find it on Tiger Connect under the virtual resources tab. The next reading period will run from May 27 to July 29.
---
Alumni Events
Honor Elizabeth Wainio '95 Fundraiser
Alumni, family and friends gathered Oct. 23, 2021, at Ropewalk Tavern in Federal Hill to raise nearly $20,000 for the Honor Elizabeth Wainio '95 Memorial Communications Scholarship. Since 2005, the scholarship has awarded more than $160,000 to 37 students.
Class of 1970 Reunion Dinner
Members of the Class of 1970 met for a mini reunion in South Campus Pavilion on Oct. 29, 2021. The intimate dinner served as a precursor to a larger, long-awaited 50th reunion celebration planned for June.
D.C. Metro Alliance
Tigers living or working in and around the greater Washington, D.C., metropolitan area got together Dec. 4, 2021, at Sauf Haus Bier Hall & Garten to celebrate the much-anticipated launch of the D.C. Metro Alumni Alliance.
Lambda Zeta Chapter of Kappa Alpha Psi Celebrates 40th Anniversary
Exactly 40 years after the Lambda Zeta Chapter of Kappa Alpha Psi was chartered on TU's campus, nearly 80 members of the fraternity gathered to celebrate the milestone anniversary Feb. 27.