Learning to fly changed Terry Carbonell '81 forever. Now she's using her passion for aviation to transform others' lives.
By Rebecca Kirkman
Photos by Lauren Castellana '13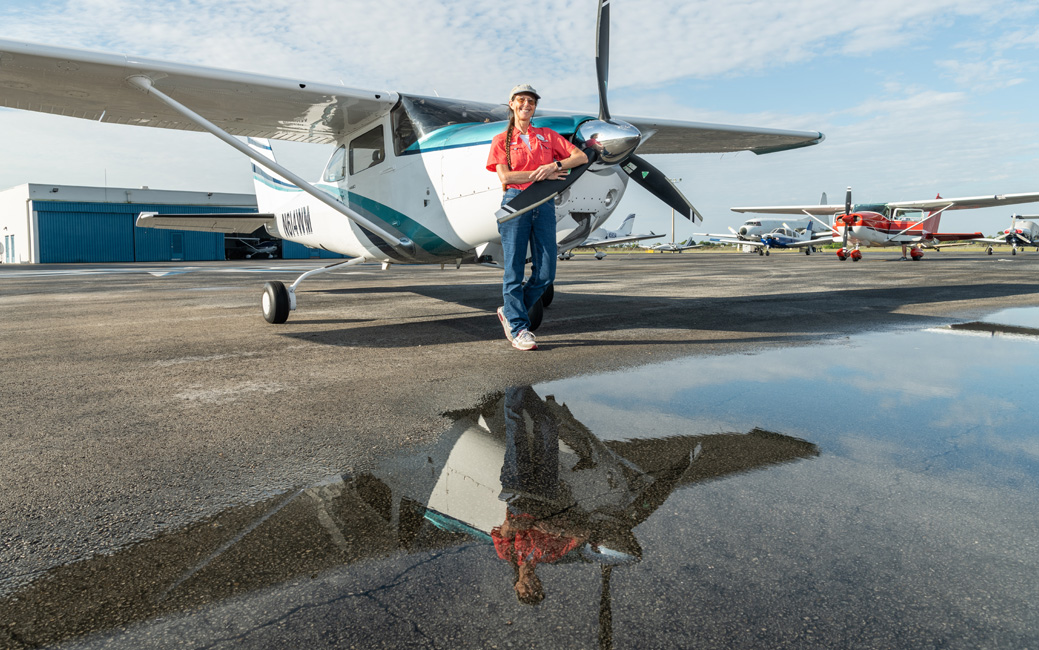 "Do you want to fly it?" asks Terry Carbonell, looking across the cabin of her 1978 Cessna 182 single-engine, four-seat plane known as Wild Mama. It's a characteristically sunny Miami
morning, and Wild Mama—so named for the last two letters of her tail number, N614WM—is cruising 1,000 feet above the Everglades.
From the co-pilot's seat to her right, first-time flyer Ocheline "Oshee" Occy eagerly accepts the offer. Once Carbonell says, "your airplane," and Occy echoes her with "my airplane"—
an exchange used by pilots to indicate transfer of control—Occy is flying for the first time. With occasional guidance from Carbonell, she keeps the horizon steady in the distance and makes a left then a right turn as she steers the plane across the glinting marshland.
A flight attendant for a national carrier based in Miami, Occy is in ground school (the land-based part of pilot training), working toward a second career as a commercial pilot after leaving the nursing field during the COVID-19 pandemic. Today she logged her first flight toward the more than 250 hours required to earn her commercial pilot license.
Twenty minutes later, the plane is back on the ground at Homestead General Aviation airport in southern Miami-Dade County. Occy is all smiles as she recalls the moment Carbonell handed control over to her. "I felt like I was at home," she says.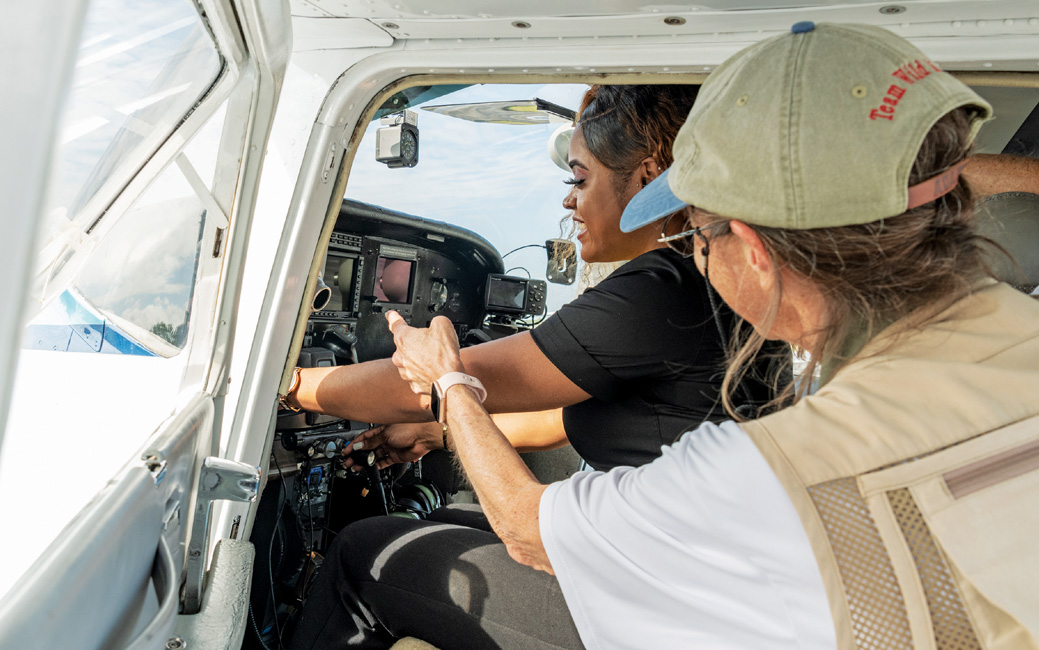 Inspiring future female pilots like Occy is the purpose of Let's Fly Now!—a free, first-flight program from the Ninety-Nines, an international nonprofit organization of more than 6,000 licensed women pilots. Carbonell is its vice president.
At this morning's event, the first since before the pandemic, four volunteer pilots from the Florida Goldcoast chapter, including Carbonell, took 28 passengers up for 15- to 20-minute flights to share the joy of seeing the world from 1,000 feet above the earth. Of the day's flyers, five—including Occy—registered on the spot as new student pilots and two joined the Ninety-Nines.
"Flying people and seeing their enthusiasm for the first time, it's just so energizing," says Carbonell as she hops out of the cabin after her sixth flight of the day. Wearing her signature accessory—a baseball cap embroidered with the phrase "A Woman's Place is in the Cockpit"—Carbonell retains the same wide grin and infectious enthusiasm she had for the first flight of the day. "I mean, how can you not have a good day?"
Quick witted with a playful spunk, Carbonell, 60, is clearly happiest when she's in the air or surrounded by the other women in the Ninety-Nines. Petite and spry, with wisps of hair falling around her face that have escaped her waist-length braid, Carbonell has the look of someone who does what makes them happy. But this satisfaction, or her self-described "development of wings," came later in life.
After graduating from TU with a degree in general studies, Carbonell earned a law degree from the University of Miami. Her interest in law stemmed from the mentorship of then-Towson State University criminal justice professor Marion Cockey, who taught at TU for more than 50 years beginning in 1969 and was known for bringing students into state correctional institutions for experiential learning.
"We interviewed prisoners about civil rights violations they experienced," recalls Carbonell, who graduated from TU in 1981 at 19 years old. "Going out into the world as an impressionable young woman and learning about the criminal justice system in that way, it made a huge impact on me and it's what led me to law school. I still remember the conversations I had
40 years later."
She worked as a business and real estate lawyer, but "law wasn't my favorite thing to do," she says. "I'm more of an outdoorsy person."
Practicing law, however, was a crucial step on Carbonell's journey to aviation. She met her husband, Mario, while representing him during a real estate closing at an airpark.
After 16 years together, during which the couple built a successful demolition and contracting company, Mario was diagnosed with Alzheimer's in 2005. A private pilot in Cuba before escaping the revolution in 1961, Mario asked his wife to get her pilot's license so they could spend their final years together in the air. Just 46 days later, Carbonell fulfilled his wish, obtaining her private license at 44.
Video: Lauren Castellana and Ron Santana
Over the next three years, the pair spent as much time as possible seeing the world from the sky, including visiting all the U.S. national parks, before Mario died in November 2008.
Carbonell describes her passion for aviation as a gift her late husband left for her to share with others.
"This is a way of honoring him," she says. "He loved, loved airplanes. And I would hate to think that such a wonderful man died for no reason. So him getting me to fly was something that I could share with everyone else."
A year after her husband's death, Carbonell was still feeling lost. One day, as she set out to visit his grave and ask him for advice, she got a phone call from a Ninety-Nines sister with a request. A teacher had quit in the career and technical education department at Charlotte High School in Punta Gorda, and she asked Carbonell to take over teaching about aviation.
"I saw this big, black cloud lift," Carbonell recalls. "I knew in my heart that was Mario telling me that this is what [I] have to do." In that moment, Carbonell found her new direction.
As she developed her own love for aviation, she found new ways to share the joy with the next generation. In 2007, Carbonell earned her commercial license and entered the Air Race Classic, an annual, all-female, cross-country air race, for the first time. It's also how she discovered the Ninety-Nines.
"When I read the history of the race, it talked a lot about the Ninety-Nines," Carbonell says. "I wanted to race, so I figured I should join the organization." She became a member on Feb. 12, 2007—exactly 15 years to the day before the Florida Goldcoast chapter's Let's Fly Now! event where Occy took her first flight.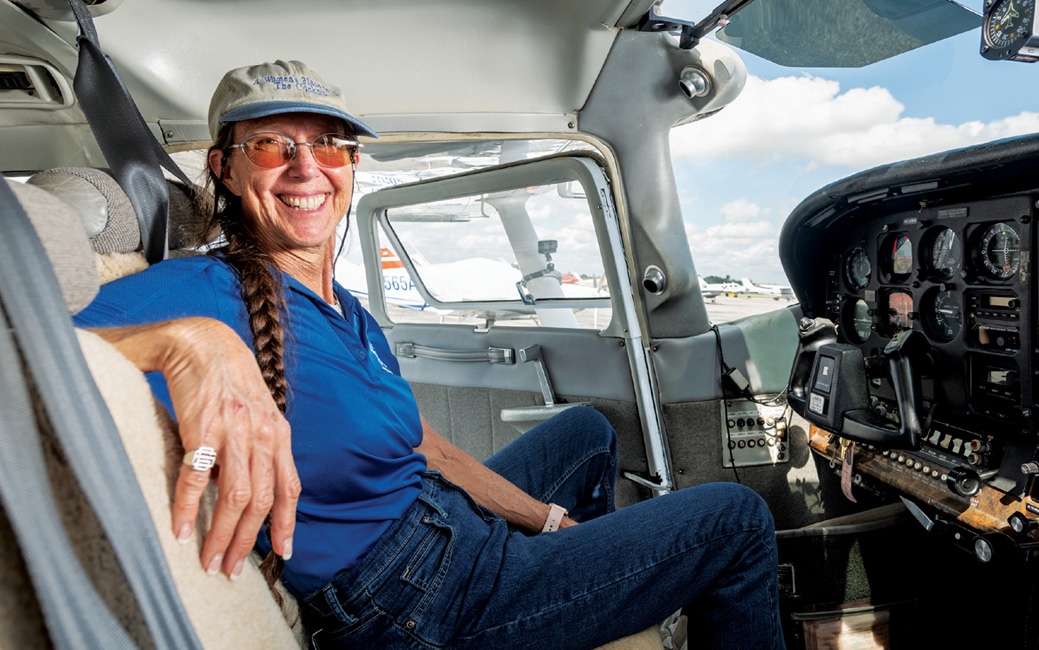 Air racing opened to women for the first time in 1929 with the eight-day, All-Women's Transcontinental Air Derby from Santa Monica to Cleveland. Twenty women took part, with Amelia Earhart, Pancho Barnes, Louise Thaden, Bobbi Trout and other female aviators of the day bringing international attention to the event.
"To us the successful completion of the Derby was of more import than life or death," wrote Thaden, who won. "The public was skeptical of airplanes and air travel. We women of the Derby were out to prove that flying was safe; to sell aviation to the layman."
Later in 1929, the Ninety-Nines formed when 99 women pilots gathered at Curtiss Field in Long Island, New York, for mutual support, the advancement of aviation and to establish records of women in the field. Thaden was elected the group's secretary, and Earhart the first president.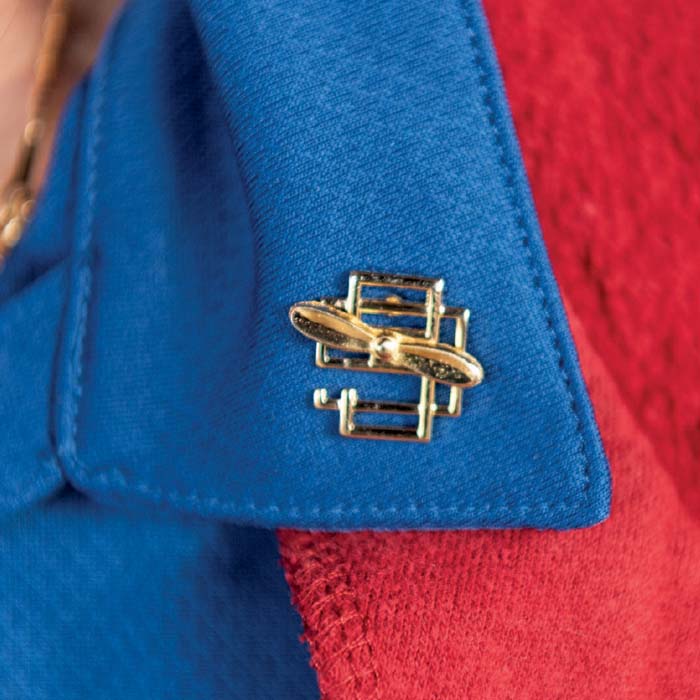 "Everybody talks about Amelia Earhart. But in the piloting community, Amelia was known as not a very good pilot; she wrecked every plane she had," Carbonell says with a laugh. "However, she was a very good promoter of the Ninety-Nines and a very good promoter of aviation in general. She was very, very charismatic and popular. But Louise Thaden beat Earhart and won the first Air Race." The Travel Air plane Thaden flew in the 1929 race is owned by the Ninety-Nines and on loan to the OKC Science Museum.
Today, the organization is headquartered at the Will Rogers Airport in Oklahoma City. Ninety-Nines chapters across the globe sponsor several hundred educational programs each year, including aerospace workshops for teachers, airport tours for school children, fear-of-flying clinics for airline passengers and flight instructor revalidation seminars.
For many years, the Ninety-Nines have co-sponsored more than 75% of the FAA pilot safety programs in the U.S. Members have worked with the National Intercollegiate Flying Association's student flying competitions since 1948 as judges, runners and teachers as well as helping with funding. More recently, the Ninety-Nines became sponsors for the Girl Scouts of America, offering Aviation Day programs.
The organization also runs the Amelia Earhart Birthplace Museum in Atchison, Kansas, and the Ninety-Nines Museum of Women Pilots in Oklahoma City, with exhibitions on women in aviation history, including the little-known Women Auxiliary Service Pilots, or WASPs, a civilian women pilots organization that tested and ferried aircraft and trained pilots during World War II.
Carbonell joined the ranks of the best female pilots in history when her team won the 2010 Air Race Classic. The achievement is shared by less than 200 women since the first race.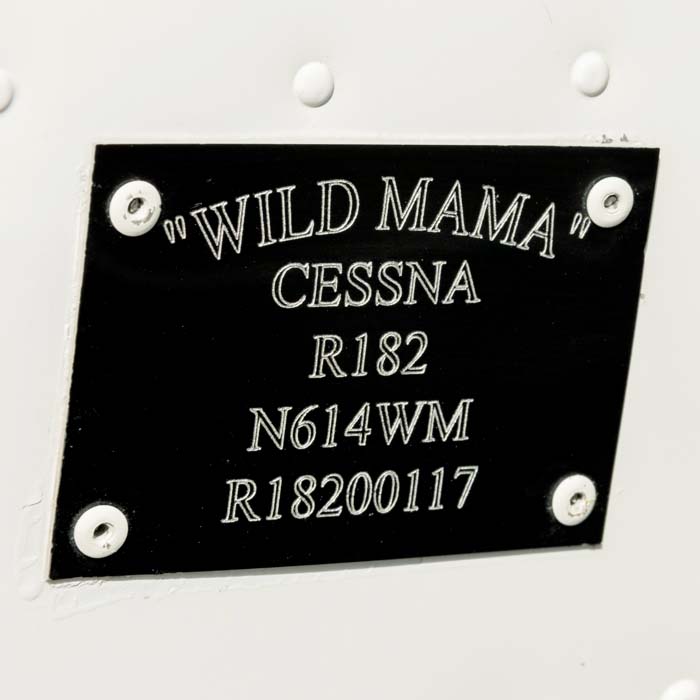 Starting at Page Field in Fort Myers, Florida, and ending at Frederick Municipal airport in Maryland, the nine-stop race spanned 2,483 miles. After missing placing in the top 10 at the 2009 competition by one one-hundredth of a knot (a unit of speed equal to one nautical mile per hour), Team Wild Mama—piloted by Carbonell alongside first-time competitors Ellen Herr and Laura Ying Gao—caught a tail wind on the last leg and beat 54 other teams by more than two knots.
"We crushed it. We just came screaming across the finish line," Carbonell recalls. "To be one of such a select group, that is one of the coolest things ever. It really was a highlight of my life."
For more than a decade, Carbonell has been using aviation to inspire underserved youth, with a special focus on young women. In 2011, she teamed up with the Boys & Girls Club of South Alabama to launch the No Limits Girls Education Program. The six-month, afterschool program became the basis for Aviation Adventures, a nonprofit incorporated in 2012 that expanded mentorship and flight training programs across the U.S.
In 2018, she teamed up with her Ninety-Nines sister and longtime friend Myra Bugbee to host the first Let's Fly Now! event, where 24 youth from Aviation Adventures programs and the Boys & Girls Club learned about runways, aviation careers and communications before taking their first small airplane flight. "Terry and I have been trying to think of ways to raise the 7% of licensed pilots who are female to 50% or more," Bugbee says from the tarmac at Homestead General Aviation, pausing to applaud and cheer for first-time flyers as they land. "We really are trying to reach females of flying age, 14 and older, and we're trying to plant the seed of possibilities for their future, either a career or a hobby. And we want to talk to more mature women, let them know it's not too late for them to fly. One of our members was in her 80s when she got her private license."
Minimizing disparities in the aviation field is a passion for many members of the Ninety-Nines, especially Florida Goldcoast chapter president Katie Koch. "We really need to get a lot more women flying," Koch says from a table on the tarmac where she fills out certificates for the first-time fliers to receive when they land, along with a flight log to begin tracking their hours. She learned to fly before she could drive, flying solo for the first time at 16 and obtaining her pilot's license at 17.
Koch leads the chapter as a thank you to the women from the organization who inspired and supported her pursuit of aviation. Through events like today's, she hopes more girls get the flying bug.
"It's a really great career for women, for people of color, for people of every sexual orientation," Koch says, noting that the industry lacks a gender pay gap because pilots are paid for the hours flown. "Those are the people that we want to bring more into aviation because, right now, Black females are only 2% of the female pilot population—less than half a percent [of the total pilot population]. And there's really no reason for that other than entrenched societal norms."
While there is a high financial cost to earning a pilot's license, Koch says, the career pays for itself with the first job. To help lower the financial barrier, the Ninety-Nines' Amelia Earhart Memorial Scholarship Foundation funds academic scholarships, advanced flight training, research scholarship grants and new pilot awards. Since 1941, it has awarded more than 500 scholarships.
"Days like today are important because it's free. There's no obligation or anything," Koch adds. "It's like, 'Just try it and see if you like it.'"
Bugbee and Koch count Carbonell as a mentor and one of the organization's strongest supporters.
"She's really present at every single Ninety-Nines event—and all over the country, too. She takes her plane and flies to all the different chapters and goes to their meetings," Koch says.
"And she is always one of the first to [volunteer to fly] at any one of these discovery flight days."
"I've flown around the country with her a few times and learned a lot," says Bugbee, who recently landed Mojo, her RV14A experimental aircraft that she built with her husband, in
all 48 contiguous states. "I probably would not have done that without knowing her."
Despite her long list of accomplishments and licenses including instrument, commercial,
tail wheel and sea plane ratings; ground instructor certificates; and certified flying instructor (CFI) credentials for single- and multiengine aircraft, Carbonell's curiosity never stops.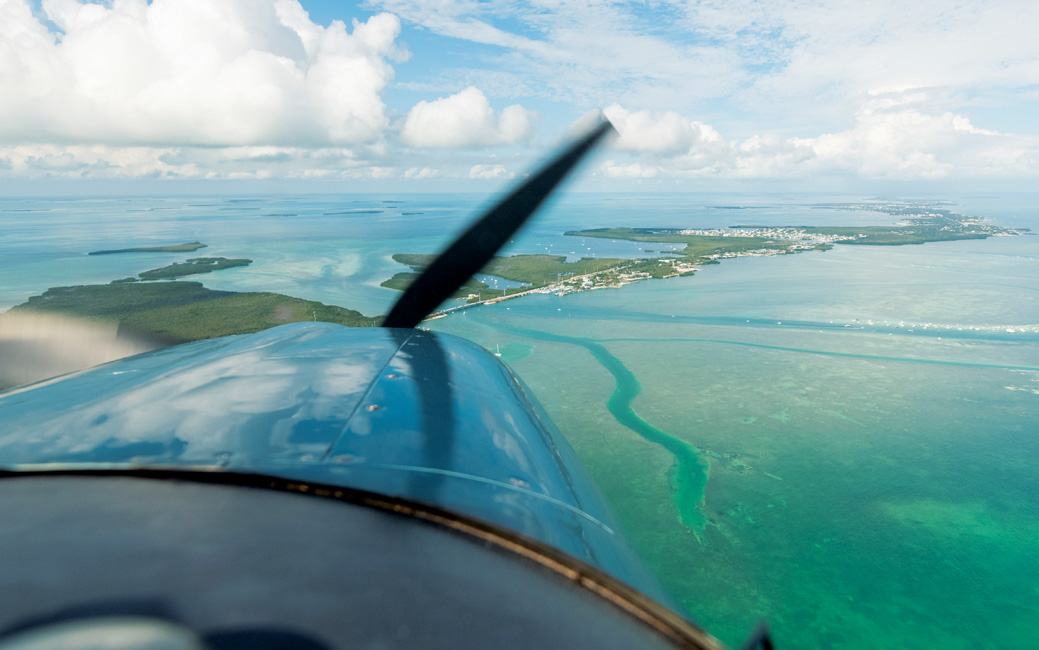 In March, she began ground school to learn to fly Special Kay, a 1944 Douglas B-26K Counter Invader flown in the Vietnam War. The last remaining airworthy bomber of that model, the plane is being restored to perform in airshows across the country this summer.
"One engine on that plane is 10 times the power of what I'm flying," Carbonell says. "To fly that plane and be a part of history would be so cool."
This year, she's also running for president of Ninety-Nines International and working on converting her nonprofit organization, Aviation Adventures, into a Ninety-Nines-branded educational center based in Oklahoma City with workbooks and educational materials that she edited.
Carbonell jokes that her friends say she suffers from a "terra firma phobia" because she spends so much time off the ground. While the average private pilot flies about 50 hours per year, Carbonell logs an average of 300.
"Flying opens up the whole world," she says. "There's nothing like seeing the world from 1,000 feet in the sky."
Rebecca Kirkman is assistant director of strategic communications in University Marketing &
Communications and a contributing writer at Baltimore magazine.