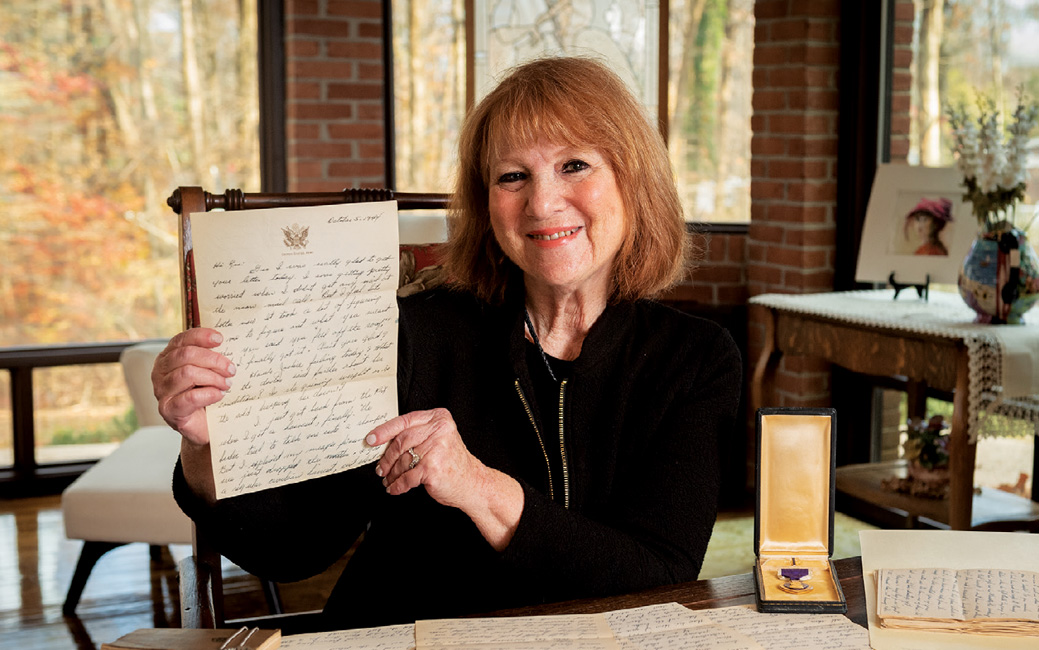 Jackie Cohen '65, '91 was just three weeks old when her father, Leon Bloomberg, left for basic training in fall 1944.
And if it weren't for a school project, she may never have realized the trove of family history she had stashed in two battered shoeboxes.
Her parents never opened the boxes, and neither did Cohen until after her father died in 2014. Later that year, her then-7-year-old granddaughter came to the graduate of Towson State Teachers College and former sixth-grade teacher for help researching Bloomberg's World War II service. Cohen started reading the nearly 300 letters her father sent to her mother during his time with the U.S. Army 94th Infantry, from September 1944 to February 1946.
"Each one starts by calling my mother something else—'hon,' 'sweetheart,' 'Es' for Esther, 'babe,' 'baby'—each one is so different in many ways, but they all contain personal sentiments and the everyday of what he had to do, whether it's shining his shoes for an inspection or the rigors of basic training," Cohen says. "Not only is it a picture of my father at that time, but it's an opportunity to see a regular person at war and what he thought during that time."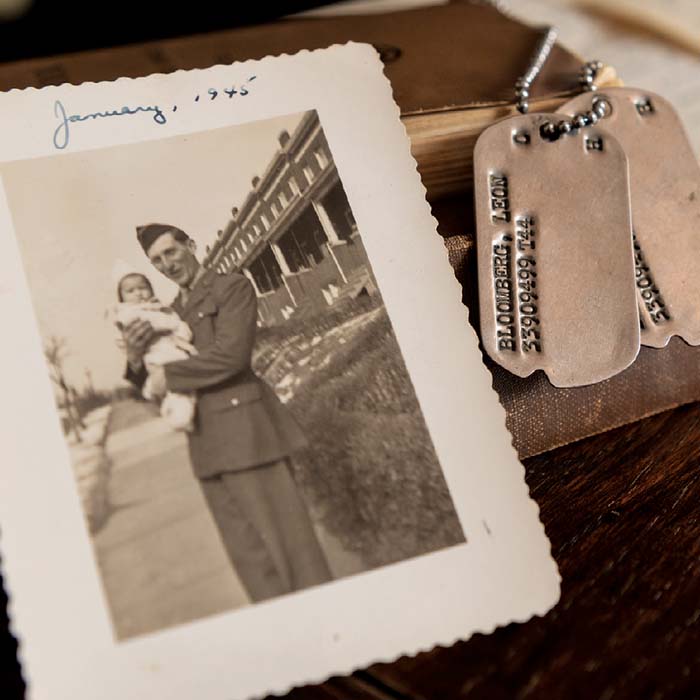 The letters, postcards and other correspondence detail the Nuremberg trials, the death of President Franklin Roosevelt, VE Day and VJ Day and Bloomberg's daily routine, troop movements and personal travels.
Cohen shared her family correspondence with Special Collections and University Archives, recently digitized as the Leon Bloomberg Papers.
"My father would be thrilled that whatever he wrote might be interesting for future generations," she says. "And he would be thrilled that they're at Towson."