Looking on the Brightside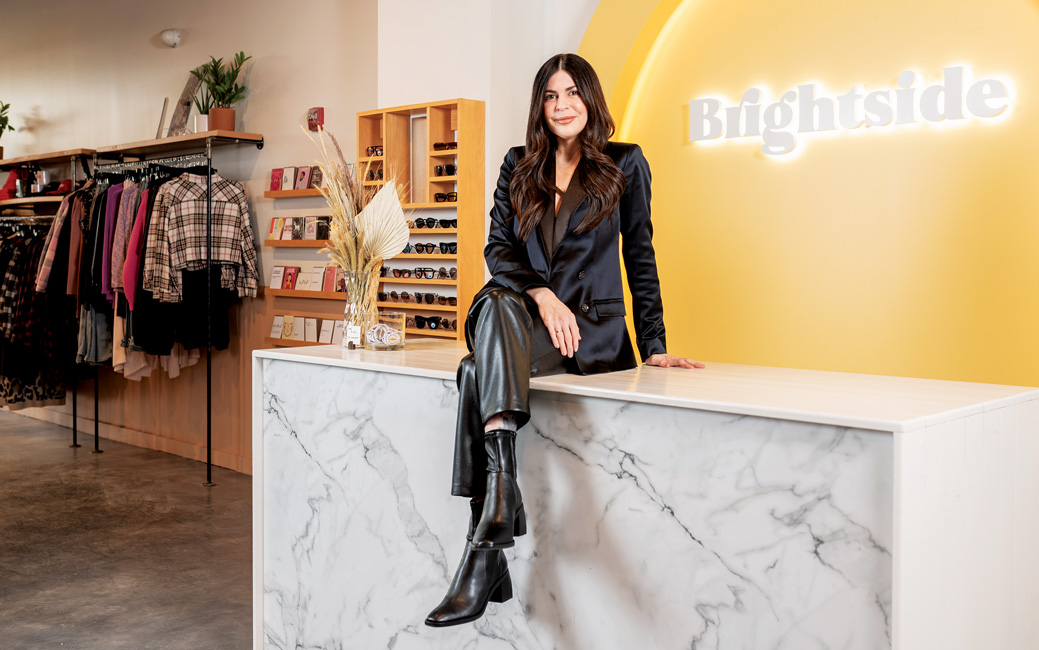 Sitting in the Towson location of Brightside Boutique, her clothing and accessory store, Christie Vazquez can't help but reminisce.
"It is full circle for me," she says.
"This location used to be a Barnes & Noble. When I went to the store [as a TU student], I used to buy fashion magazines every day, sit there and read them."
Looking around her newest store, located on the circle in Towson between Shake Shack and Urban Outfitters and filled with on-trend clothing, licensed items from local universities and occasionally foul-mouthed giftware, Vazquez can draw a straight line from her time at TU to the present.
She says of her professors, "They really did a good job preparing a student for the real world. We had to practice interviewing. We had to make resumes and cover letters. That's good, because you go into the real world, and that's what you have to do."
Vazquez's confidence led her to post-graduate jobs at New York City fashion icons Diane Von Furstenberg, Nanette Lepore and rag & bone. It also came in handy when she decided to branch out on her own. After generating an income and a social media following creating jewelry and remaking vintage clothing, Vazquez decided to open her own shop. She chose Federal Hill in 2011, and stores in Fells Point; Hampden; Annapolis; Washington, D.C.; and now Towson followed.
"I love what I do," she says. "I had this goal, this dream. And I wasn't scared to do it. Now I'm sitting in that spot where I used to read fashion magazines. It's crazy but also really amazing, because the biggest thing I felt was missing here when I was a student was a place like Brightside. People want to go into a store, have an experience and feel really good about their purchase, like, 'Oh, I got it from Brightside.'"