Recognizing Achievements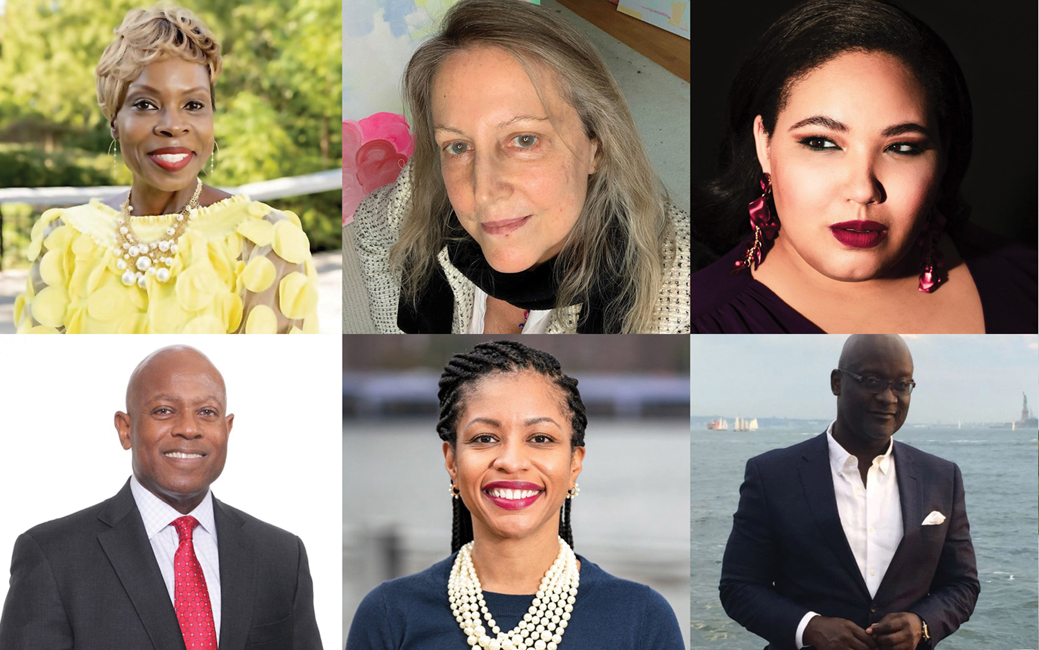 During Homecoming week, eight exceptional alumni were celebrated at the 2022 Distinguished Alumni and Deans' Recognition Awards banquet. These prestigious awards recognize alumni for their notable career achievements and inspiring legacies. This year's recipients are a testament to TU's wide-ranging and dynamic academic programs, having excelled in the arts and entertainment, health care, education, media, international business, finance and STEM.
Distinguished Alumni Award:
Peggy Cyphers '77, College of Fine Arts and Communication
Distinguished Young Alumni Award:
Katerina Burton '17, College of Fine Arts and Communication
Deans' Recognition Awards:
Eric R. Thompson '82, College of Business and Economics
Stefani Pautz Stephenson '16, College of Education
Brian Norris '99, College of Fine Arts and Communication
Terris King '84, '18, College of Health Professions
Tracy Wright '99, College of Liberal Arts
Jacqueline Mims Tibbs '91, Jess and Mildred Fisher College of Science and Mathematics
---
Introducing the TU Alumni Association Travel Program
Explore the world through the Towson University Alumni Association travel program launching this fall. Domestic and international trips will be offered each year, creating opportunities to connect with fellow alumni, students and faculty locally and abroad. Trips in 2023–24 will include a civil rights journey through Montgomery, Birmingham, Tuskegee and Selma, Alabama (Nov. 2023), a visit to monarch butterfly sanctuaries in Mexico's Sierra Madre Mountains (Jan. 2024) and a tour of the Amalfi Coast of Italy (June 2024).
---
TU Alumni Alliances
Like many things at TU, alumni alliances are on the RISE. Based on region, identity or common interests, alliances connect alumni with similar passions or backgrounds. Whether you're interested in networking, building friendships or simply having fun with other Tigers, there are eight established alliances you can join:
Business and Leadership Alumni Alliance
D.C. Metro Alumni Alliance
Jewish Tigers Alumni Alliance
LGBTQ+ Alumni Alliance
Marching Band Alumni Alliance
New York City Alumni Alliance
Southern California Alumni Alliance
Towson Black Alumni Alliance
Our Tiger Veterans and Latinx groups are also building momentum. If you are interested in joining an alumni alliance or group, visit alumni.towson.edu/groups.
---
Alumni Events
Caps Game
Towson University Night with the Washington Capitals took place Jan. 17. Tigers cheered on the Caps against the Minnesota Wild and received co-branded knit hats in TU colors. Ahead of the game, alumni met at City Tap House–Penn Quarter for drinks and appetizers.
Phoenix Reception
On Jan. 18, the TU Alumni Association made a first-time stop in Phoenix, Arizona. Tigers savored a unique experience at Taco Guild, an historic church turned neighborhood gastropub.
California Dreaming
Jan. 20–22 the alumni association headed west to visit Tigers living in Southern California. Stops included receptions at Stone Brewing World Bistro and Gardens in San Diego and The Maybourne Beverly Hills in Los Angeles as well as a whale watching adventure out of Marina del Rey.
Southern Charm
The TU Alumni Association held back-to-back events in Charlotte and Atlanta Feb. 17 and 18, respectively. The reception at Church and Union Friday night marked our first visit to Charlotte in more than a decade. Saturday night was spent with Tigers at Cooks and Soldiers, enjoying cuisine from the Basque Country of Spain and France.