Coffee With...Rhea Roper Nedd
We spoke with the new director of the Center for Student Diversity to learn why TU is a leader in the field.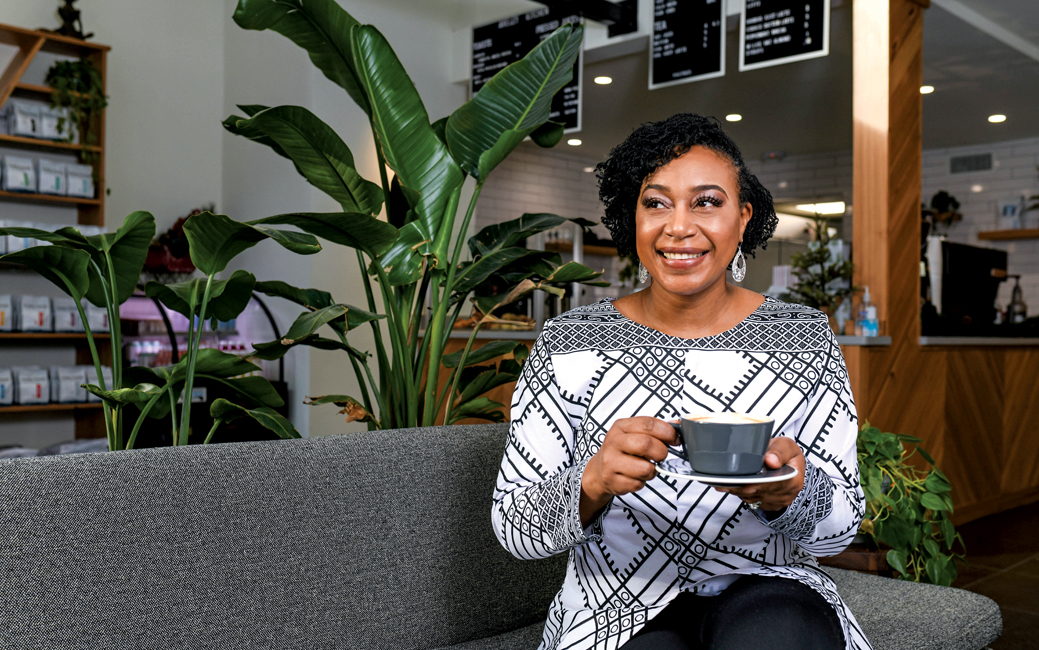 Q: Where are you from?
A: I'm from Trinidad and Tobago. My family immigrated to the United States, Maryland specifically, when I was 7. I've been here ever since.
Q: What did you major in at the University of Maryland?
A: Government and politics with a concentration in international relations and development.
The development of people and communities in the international and national arenas and
our local communities requires equitable access to opportunities and resources, especially by groups that have been marginalized and underrepresented.
Q: What does the term diversity mean to you?
A: Diversity is the intersections of our many identities; it recognizes that we own visible and invisible identities that are a part of human nature and result in our uniqueness and differences.
Q: What attracted you to this role here at TU?
A: The existence of the Center for Student Diversity at TU is noteworthy and is telling of the importance that the university places on diversity and the success of its student population. I recognize that inequities exist, whether it is a result of historical, systemic, conscious and/or unconscious biases. This position affords me the opportunity to advocate for greater equity for the students to bring about positive change and experiences that lead to their sense of belonging, retention and eventual graduation. The work I do at the center is very personal to me. As a person who has so many identities that have historically been marginalized, I wish to serve as an agent of change so our TU students who may be underrepresented are not underserved.
Q: What exactly does the Center for Student Diversity do?
A: Our charge as an institution is to retain students so they can complete their degree and graduate. The center is one of the major keys to the retention of students of diverse identities. CSD creates spaces and opportunities for students that make them feel included and that they belong. It is our responsibility to advocate for students of diverse identities and those traditionally underrepresented and to develop identity-based programs and communities for students. We want our students to know that the university cares, that they have advocates and allies here and that their authentic selves are welcome.
Q: Why is diversity important?
A: Diversity is important because it acknowledges our uniqueness and differences. Diversity is telling of our individual and group stories, experiences and beliefs—where we come from, how we identify, who we are and who we are becoming. We need to ensure that it coexists in a system in which diverse groups have equitable access to opportunities and that they feel included and can actively participate and engage. We are making progress, and we are on a journey to be better people in a more just world.