Edna Primrose '84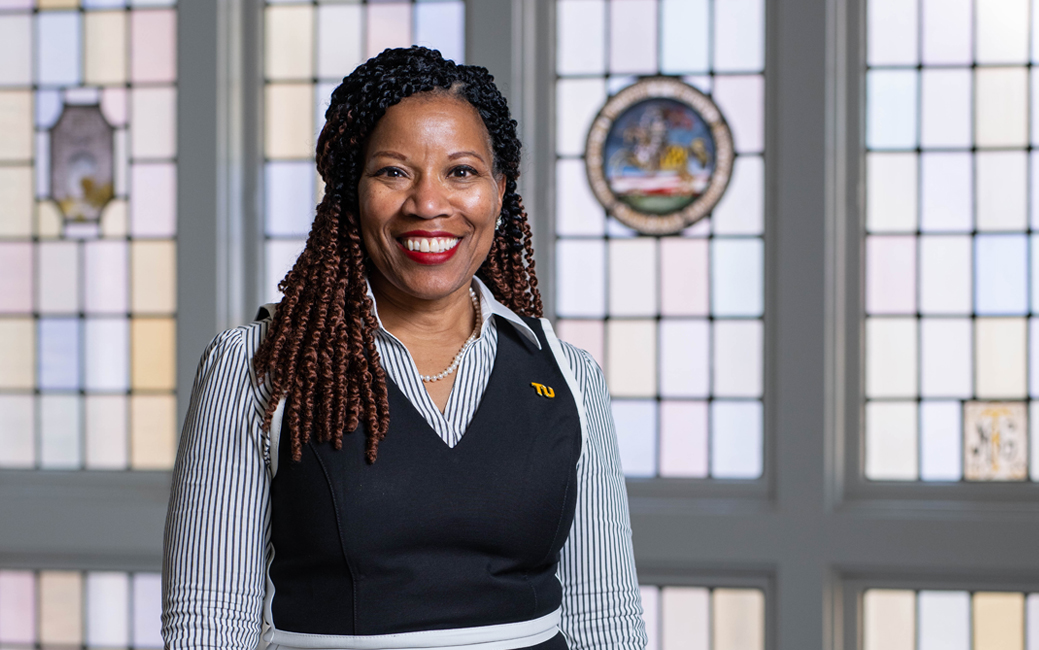 After six years on the TU Foundation Board of Directors, Edna Primrose '84 was elected the organization's president in November. Primrose, who leads the workforce development, education and environmental consulting firm Differenza, is passionate about the value of philanthropy. As a member of Delta Sigma Theta Sorority, Inc., she is particularly proud that TU honored the National Pan-Hellenic Council's legacy of community service with the recently dedicated NPHC memorial walkway in the Chapman Quad.
You came to TU to become a teacher but switched to business administration. Why?
I had an interest in business and education throughout high school. My exposure to both areas at TU helped feed my passions throughout my career. My business degree led me to manage large and small organizations focused on multiple forms of education programs and policy.
How has your philanthropic philosophy changed over the years?
I used to think I couldn't make much of a difference philanthropically at Towson. I thought I had to be rich to contribute. My time on the TUF board helped me realize every contribution matters.
What moved you to create and endow a scholarship?
As a student, I struggled financially. I had to work and was grateful for any help I could get to ease my tuition, books and living expenses. I decided to create the Primrose-Better Scholarship in the College of Business and Economics, which honors my mother, Barbara Better, who was a single parent. I endowed the scholarship to exemplify my family's commitment to ensuring all students have access to an exceptional TU experience.