At TU, thousands of romances, like the one between Sara Moncayo-Escala '17 and Jake Daigle '17 have blossomed in dorm rooms, dining halls and at dance parties—no swiping right necessary.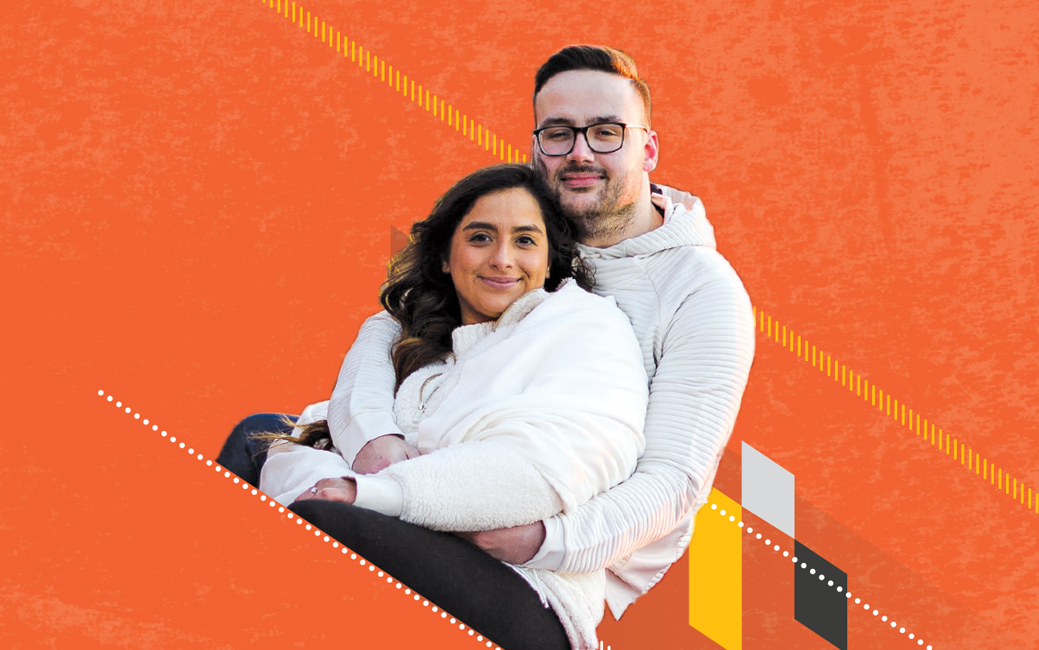 Sara's story

I was born and raised in Ecuador and came to the U.S. when I was 5. I lived most of my life in Montgomery County. My high school counselor suggested I apply to Towson. The moment I got there, it was everything I wanted. I couldn't have envisioned a better college experience.
Jake and I lived on the same floor in Tower D. He was on the dive team the first year, and he and his roommate were busy exercising all the time. Everyone was eager to meet the two athletes on the floor.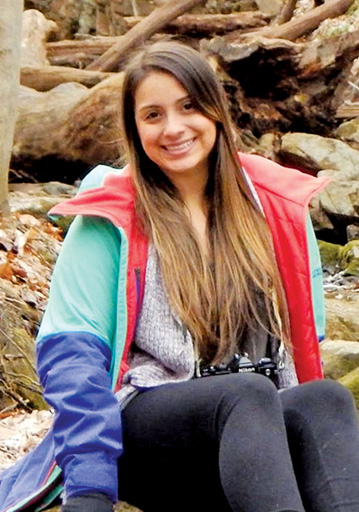 Right when you move in, the RA gets everyone together to introduce you to all your floormates. That's where we officially met. All the people on the floor would hang out that first semester.
Our first kiss was Oct. 3 of that first semester. We kept everything on the down low until we made it official in March of the next semester. He was fun; he was very open minded. He opened my brain to a lot. I found him to be someone I could confide in. We were able to open up to each other. We were best friends. We've been together ever since.
He popped the question in July 2021. He had been trying to get me to go on a hike before work, and I kept saying no. I was very stressed at work, so I was like, "Why is he even asking me?"
He finally hit his breaking point. We were about to go on a beach trip the next day, so he just popped the question right before leaving for work. I was in my pajamas. He was all dressed up and he proposed, and our kitties were there. It was perfect for us. Jake got me our first cat, Scout, for our six-month anniversary. We have three now.
We decided to elope, so we went to D.C. in August, and then we announced it during a family gathering. We surprised everyone. Then we went to Hawaii for our honeymoon.
He's a very calm, kind and patient person. But he's also very caring and giving. It's great to have him as my best friend.
Jake's story

We actually lived in the same residence tower, on the same floor. One time we ran into each other in the elevator, which was the first time we talked. I liked her for sure.
It was pretty casual at first. I don't know if we called them dates, but we would go out and do stuff. It may have been just walking through Glen Woods. We're nature enthusiasts.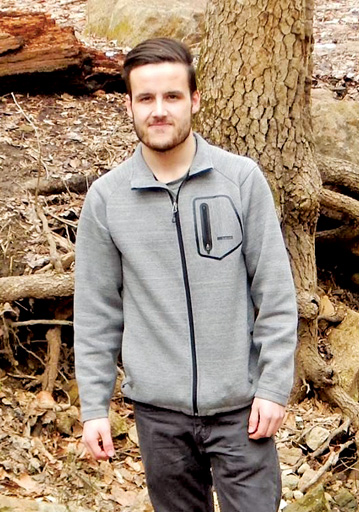 After the first year, I had my own apartment. We'd spend so much time together. She was great at cooking; honestly, her cooking is what really caught my attention as far as long-term aspirations. She makes some mean blackened chicken, chicken Caesar wraps and stir fry. By our junior or senior year, we were on the same lease, officially living together. We were already so used to each other.
I started thinking about proposing right around Covid, but it got put on hold. It wasn't until the following year I was able to find the ring I wanted.
Originally, I wanted to take her on a nice sunrise hike somewhere relaxing and private. I wanted to get her up early, which is not something we would normally do. Ultimately, I got kind of antsy. It wasn't that exciting. I just did it in our own place one morning before going to work.
I was pretty confident that she'd say yes, so I was mostly nervous about whether she would like the ring. She loves the ring to this day.
We ultimately decided to elope in D.C. We went to the courthouse and saw some of the memorials around the Capitol Building. Instead of having a wedding, we opted to go on a nice, long honeymoon to Hawaii. We did a little stint on Maui, and most of our stay was on the Big Island. We went to a dormant volcano where you can watch the sun set. You're above the clouds. It was awesome.
She's very outgoing and confident. She shines. She has an energy about her. Everyone in the room gravitates toward her.