Piia Lindroos '97 shares the hot (and cool) spots around Helsinki, Finland.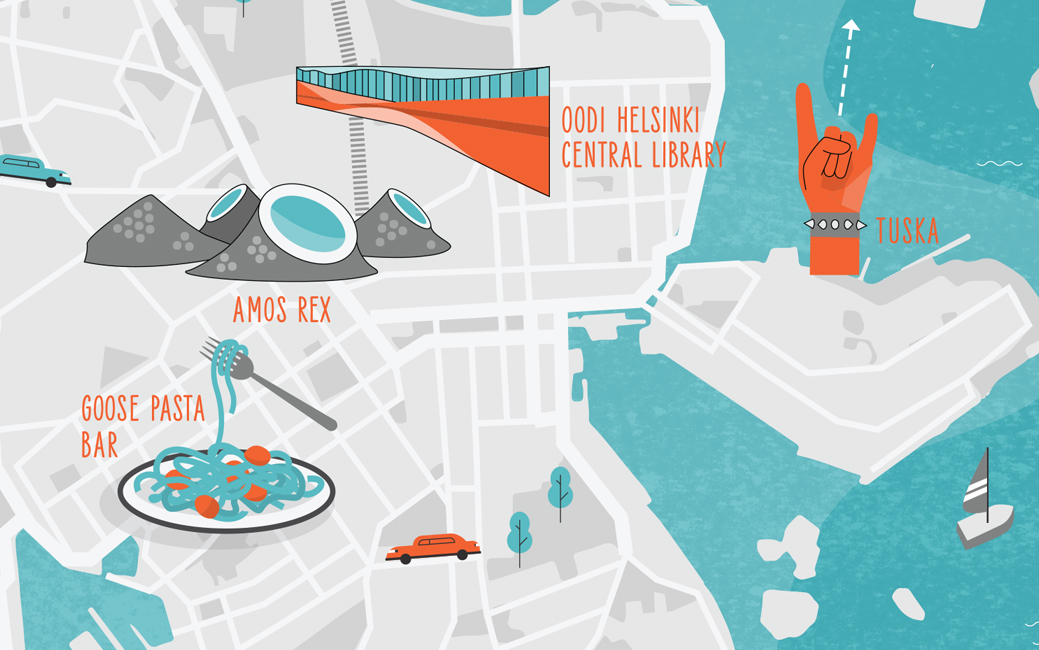 As the head of marketing for Live Nation Finland, you couldn't ask for a better guide to Helsinki—a city full of art and entertainment—than native Finn Piia Lindroos.
"I studied screenwriting, editing, TV production, had internships," she says. "Towson got its first nonlinear computers for editing film and TV during my last year. That was perfect because that enabled me to get editing jobs I was doing for 15 years after I graduated."
She suggests summer visitors check out the film and music festivals in the nation's capital, specifically mentioning TUSKA, a popular heavy metal festival in June, and the Flow Festival, a music and arts gathering in August.
But there are plenty of ways to enjoy the arts in Helsinki and Espoo, a town 20 minutes from
the capital where Lindroos lives.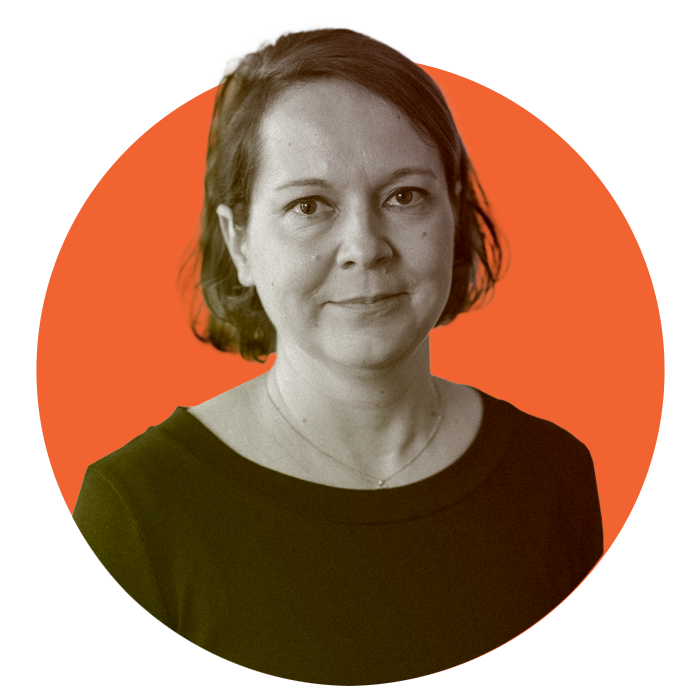 "A couple of my favorite ones are the Espoo Museum of Modern Art (EMMA) and Amos Rex in Helsinki. Both have a variety of exhibitions that change," she says. "You can buy a museum card that costs like $60 for a year and visit as many museums as you like."
A surprising place to enjoy the city's architecture is its public libraries.
"In downtown Helsinki there's the Oodi Helsinki Central Library that's architecturally very famous and very beautiful to look at," she says. In addition to its collection of 100,000 books, there are also nine living trees within its walls.
There is a thriving international cuisine scene in Finland. Lindroos suggests Goose Pasta Bar in Helsinki for its constantly changing menu, desserts and antipasto but warns there is almost always a line. She enjoys trying everything from Korean barbecue to pizza, but if you're looking for a local specialty, try the salmon soup at Löyly—and then hit the sauna or go for a swim year-round in the sea right outside the restaurant.
Even though winter in Finland can be long and dark, there are plenty of places to spend time outdoors regardless of what season you visit. Explore the wild natural setting at Nuuksio National Park or walk the 40 km that make up the Espoo Waterfront Walkway. Take a day trip to Porvoo and admire one of Finland's most-photographed areas. Hop on the ferry and experience one of the 330 islands in the Helsinki area archipelago.
"The Helsinki area is the ideal place to live," Lindroos says. "I work at an inspiring, international company and enjoy nature and its changing seasons. After a night at a high-energy concert, the next day I go for a long walk in the forest. It's about the variety and harmony that living here offers."
---