The craft beer revolution has matured in Maryland.
By Rebecca Kirkman
Photos by Justin Tsucalas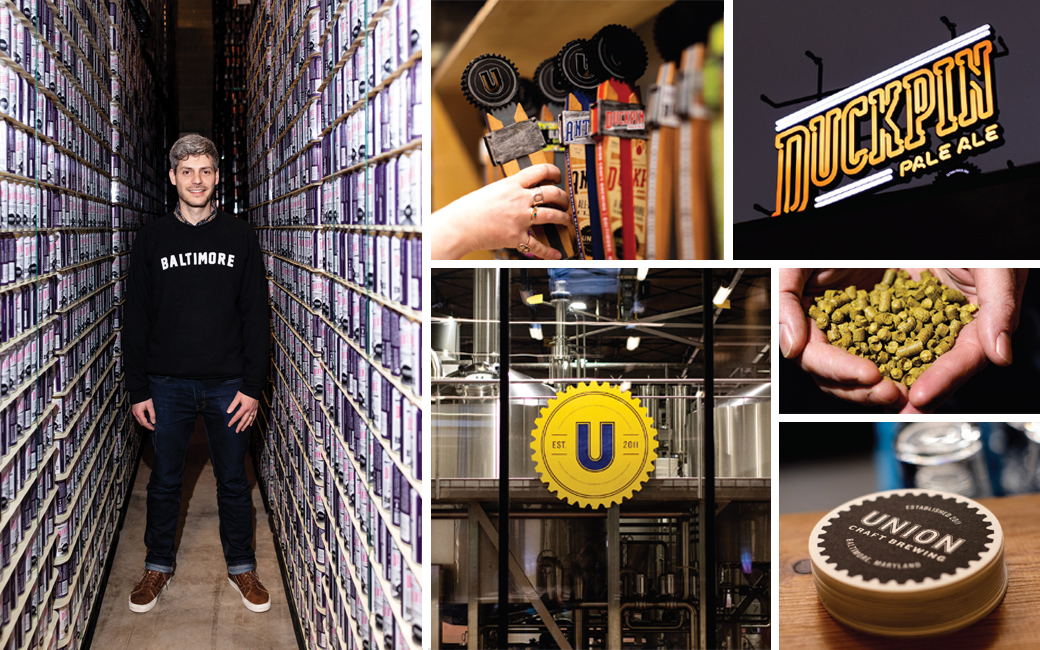 Several hundred people crowd around a 40-foot pinewood derby track inside Union Craft Brewing's Baltimore taproom as handcrafted race cars whizz past. It's a brisk Sunday afternoon in February, and 146 racers are competing in speed and style, with several creative entries—from a miniature recreation of the brewery's outdoor space (down to the string lights and vibrant mural) to visual representations of its beers AM Gold Cream Ale and Duckpin Pale Ale—paying tribute to the brewery itself.
The success of the event, in which unpowered miniature cars crafted from a block of pine are pitted against each other on a steeply sloping track, is testament to the strong brand and tight-knit community Union has built since opening in 2012, when the total number of breweries in Maryland hovered around 20. Today, that number is over 100 (with a dozen more in the planning stages), and Towson University alums are playing key roles in all aspects of the industry.
Much of this bubbling beer community grew from the vision of Jon Zerivitz '04, Union's creative director and one of its three founders. The company now employs more than 50 people.
"The kind of community we were trying to create was based around hometown pride, and to be providing not just a product that people from Baltimore could be proud to say is made there, but also to be this open-armed, welcoming place for people to gather and have a good time," Zerivitz says. "That is as much about community as it is about brand-building."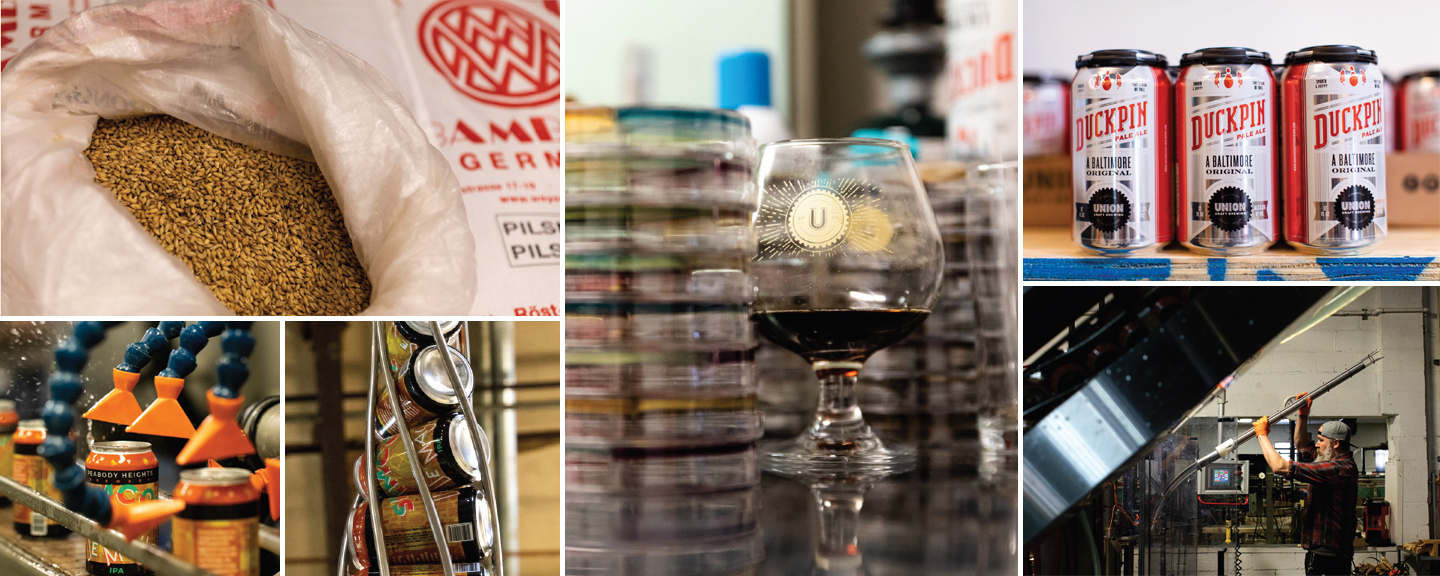 Building a Baltimore Brand
Tucked into an industrial corner of Baltimore's Medfield neighborhood, the Union Collective is a 150,000-square-foot former Sears warehouse that is now home to several local manufacturing companies in addition to Union Craft Brewing.
From a green velvet couch in the brewery's industrial-yet-cozy, 7,500-square-foot taproom, Zerivitz shares his inspiration for the Union brand as the first patrons of the day trickle in around noon. He's surrounded by his vision come to life, from branded beanies and five-panel caps hanging on the wall behind him to the gear-shaped logo topping each tap handle behind the bar. There's even a vintage trailer-turned photo booth parked in the taproom.
As Union's creative director, Zerivitz has a hand in "everything you can see and touch with our brewery's brand," he says. "I write all the copy, I art direct all the graphics, signage, can design. I name all the beers, for the most part. There are just so many cool visuals in this industry, which is what attracted me to it in the first place."
After graduating from TU with a degree in English, Zerivitz went on to study graphic design, eventually working as an in-house designer for T. Rowe Price. But the need for a creative outlet from his nine-to-five office job led Zerivitz to beer-centric hobbies like collecting and trading sought-after beers from across the country and homebrewing.
"That's when I started to really think, Could I possibly open my own brewery?" the Baltimore native recalls. "A lot of this was through the lens of wanting to develop my own brand."
A chance encounter with fellow beer enthusiast Adam Benesch at a mutual friend's wedding set the dream into motion. The two brought on Benesch's college roommate, professional brewer Kevin Blodger, to helm Union's brewhouse. Its first beers—a hoppy pale ale and malty altbier—hit the market in June 2012.
With beer names like Duckpin Pale Ale that pay homage to local culture (the variety of bowling with smaller balls and pins was invented in Baltimore), Charm City is at the heart of Union's brand.

"A lot of the look and feel of the brewery stems from this sense of place. Baltimore has this rich culture, and is a blue-collar town. Natty Boh is this legacy brand that everyone loves and can't let go of," Zerivitz says. "We wanted our beers, which would be modern and crafty, to feel like they have always been here. To feel vintage, classic looking, and right at home in the Baltimore native's hand."
From Baltimore roots, the brewery's cofounders hope to grow into a regional brand. "We would like to be able to sell beer to five states around us," says Zerivitz, noting that Union currently distributes to all of Maryland, Washington, D.C., and Northern Virginia. "We'd like to continue to grow, provide more jobs, and see the Union Collective grow as well."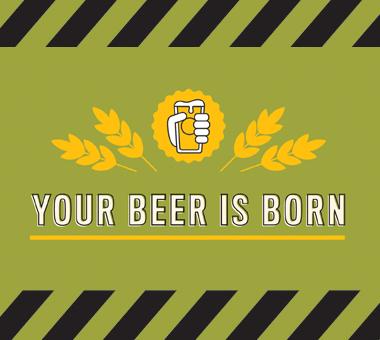 The Journey Begins
Follow the hoppy beverage's journey from raw ingredients to your hand.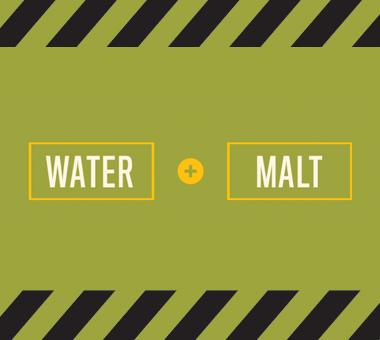 Mash Tun
Inside a vessel called a mash tun, milled malt and water are heated, converting starches to sugars. Then, spent grain is separated from the resulting liquid, known as wort, in a process called lautering.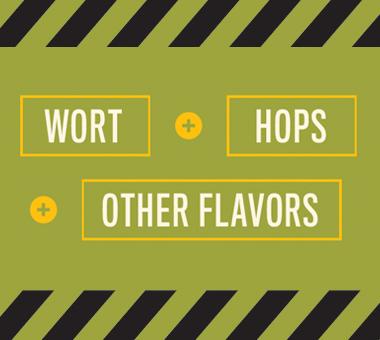 Brew Kettle
After the wort is brought to a boil in the kettle, hops are added — early for bitterness, and later for flavor and aroma.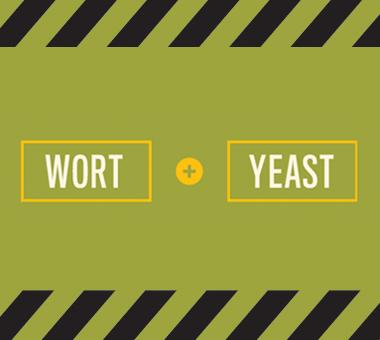 Fermentor
After the wort moves to the fermentation tank, yeast is pitched to convert sugars into alcohol. This process can take days to weeks depending on the beer style.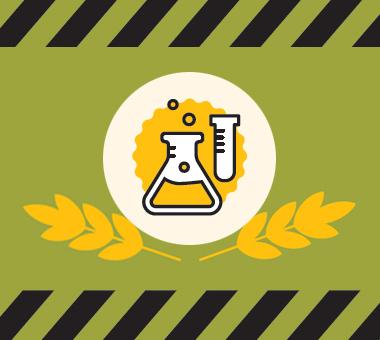 Bright Tank
Bright Tank After primary fermentation is complete, beer moves to conditioning vessels to clarify and for flavors to smooth.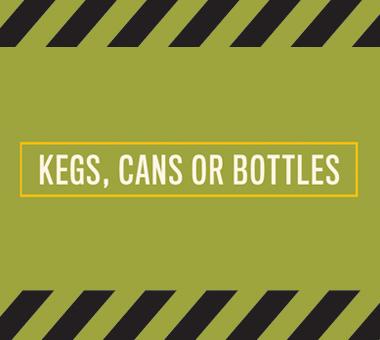 Last Stop
Your favorite bars, restaurants, retail stores or tap room.
Advocating for Local Craft
Recently, the brewing industry has seen explosive growth, with the number of breweries in the United States hitting 7,000 in October. Most of them are craft breweries, which the Brewers Association, a national trade organization, defines as small (annual production of 6 million barrels or less) and independent. To put that in context, Maryland's largest brewery, Flying Dog, produced just 100,000 barrels of beer in 2018.
"The growth in craft beer has been seemingly unrestricted," says Jim Bauckman '11, communications manager for the Brewers Association of Maryland (BAM). "For three or four years now, it's just been explosive." In Maryland, roughly 100 breweries produce nearly 300,000 barrels of beer per year and create an $826 million economic impact.
Bauckman first entered the beer industry while studying business management at TU. For his senior capstone and internship requirements, he developed a marketing program for Brewer's Alley in Frederick, Maryland, where he worked as a bartender. When he graduated, he was hired full time to do marketing and sales for the brewpub, eventually helping launch Monocacy Brewing Co., an expansion of Brewer's Alley, in 2012.
At BAM, Bauckman advocates for and elevates the visibility of local beermakers through events, media coverage, and lobbying in Annapolis.
"The consumer has been driving a lot of demand," Bauckman says of craft beer's growing market share. "There's an intrinsic artistic component to craft beer, this idea of expression you don't find when you go and buy a sixpack from a national company. They can't tell a story about local agriculture. They can't talk about the things they are doing to make an impact positively on your neighborhood."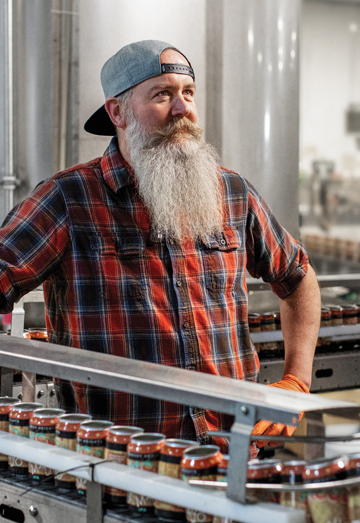 Packaging Power
On a packaging day at Peabody Heights Brewery near Baltimore's Charles Village neighborhood, general manager Matthew Pirmann '97 arrives early—usually around 6:30 a.m. "On my production days, it can be a little hectic," he says.
Standing to the right of a towering depalletizer machine in the cavernous production space, Pirmann watches as cans are unpacked from pallets on his left, put on a conveyor belt, and swirl down a twist rinse over his head for cleaning.
When the cans arrive at the filler on his right-hand side, Pirmann monitors the volume and pressure on the beer tank, ensures that the filler heads are adjusted to the correct height and aren't leaking, that there are enough lids, and that the seamer heads are aligned correctly to avoid wrinkled cans.
"It's literally 12 to 15 things going on at the same time," he says with a laugh.
Overseeing a line that can fill 100 cans per minute, Pirmann's largest run in a single day was 27,000 cans of Thirstay, a pale ale with notes of orange sherbet, papaya and grapefruit. And like monitoring the canning line, much of Pirmann's job at the family-owned Peabody Heights involves wearing multiple hats—from overseeing packaging schedules to kegging and vendor deliveries.
In his two-plus years at Peabody, Pirmann has become a member of the local beer community. Here, since it is family owned, you become part of the family," says Pirmann. "The owner Dick [O'Keefe] relies heavily on me ... whenever he needs something, he just comes running through the building, yelling 'Matt!'"
Behind the Scenes
From managing Flying Dog Brewery's beer production and release schedules to coordinating marketing and sales materials, Stephanie Betteker '03 is a problem solver people can rely on. "Everything I do is making sure our materials are readily available for our sales team to sell beers in the market and making sure everything is on track for our beers to hit the market," says the marketing program manager at the state's largest craft brewer.
After graduating from TU's mass communication program with a concentration in strategic public relations, Betteker worked at Baltimore ad agency TBC for several years before seeking a job in her native Frederick. She set her sights on Flying Dog after falling in love with the company's culture. The brand is known for its staunch protection of free speech and its use of artist Ralph Steadman's "gonzo" pen-and-ink illustrations in its beer labels.
"I wanted to work for a company I believed in," she says.
In a typical day, Betteker has her hands in all aspects of the beer-making business, from creating and overseeing production schedules to getting approval from the Alcohol and Tobacco Tax and Trade Bureau for each label design.
"There are so many people that are very passionate about beer, whether it be the small guys opening up neighborhood shops or people that have taken it to the next level," she says of the industry's growth. "The behind-the-scenes of what it takes to get a beer on the shelf is what I love about the industry."
Quality Through Science
There's a lot that can go wrong in beermaking. Microbes floating through the air can contaminate a batch of beer with off flavors. Residual sugars left in the can after packaging can continue to ferment, causing it to explode. But with a simple lab and quality control processes, breweries can better understand what's going on in their beer and hold their products to the highest quality.
"There are a lot of variables in beer, and minimizing variation is really important," says Kyle Wheatley '12, "because you might like a beer one time, and if you try it the next time and it's different, that's really bad for the brand."
It was a field trip during his senior year at TU that led Wheatley to connect the dots between his chemistry major and the beer industry. "I was president of the TU Student Affiliates of the American Chemical Society, and we took a trip to Heavy Seas Brewery in Baltimore," he explains. "They talked about quality control, their lab and what they had to do with applied science. It was really eye-opening to see that we could use some of the stuff we were learning in the real world."
When Wheatley returned home to the Eastern Shore to get a master's degree in teaching at Salisbury University, he worked at nearby Evolution Craft Brewing and then RAR Brewing in Cambridge. In addition to helping out in the brewhouse and behind the bar at RAR, Wheatley used his chemistry knowledge to help set up its quality control laboratory.
He began with a microscope and hemocytometer. "It's technically used for counting red blood cells in medical labs, but it works really well for yeast as well," says Wheatley, who now works as a science teacher at Stephen Decatur Middle School in Berlin, Maryland, and occasionally helps out at RAR in his spare time.
"Working in beer is really rewarding," he says. "It was really awesome knowing your hard work is paying off and bringing happiness to a lot of people."
Back at Union, patrons watching the pinewood derby beneath fluttering checkered racing flag pennants pump their fists, clap and cheer as cars fly past the finish line. The energy is palpable, and winners and losers alike raise a pint.
---
Rebecca Kirkman is a communications strategist in University Marketing and Communications, a Baltimore magazine contributing writer and former associate editor of BeerAdvocate.