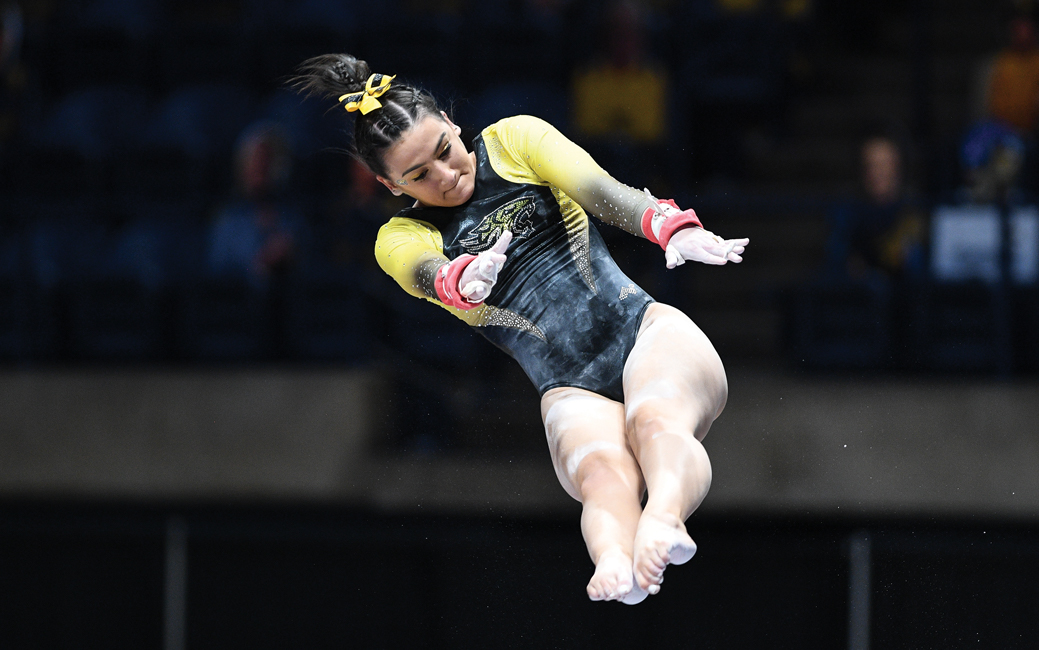 Springing Forward
For much of the 2020–21 academic year, TU athletic schedules had to be written in pencil. When January 2021 rolled around and the gymnastics team opened on time, head coach Jay Ramirez breathed a sigh of relief.

"We took it day by day," he says.

"We had the mindset of 'Let's practice every day like we're not going to be able to practice tomorrow.' We're lucky we got a full season; a lot of our teams didn't."

What a season it was. At the opening tri-meet, the Tigers notched the program's highest season-opening score (193.925). That set the tone for the rest of the year. Even though the team finished the season with a nearly .500 record, seemingly each meet individual gymnasts or the team as a whole set personal bests or program records.

"That was something super special that we had this year," sophomore Camille Vitoff says. "One of our freshmen, Alli Zuhlke, was breaking records left and right. We were just really proud to do that as a team."

The freshman debuted the Zuhlke 2 vault against Pittsburgh on Feb. 6. It has a start value of 10.0 and requires the gymnast to sprint toward the vault, do a handspring before landing feet-first onto the springboard, flip forward with a half-twist, land in a handstand on top of the vault and use her momentum to flip backward with a full twist before landing. It is listed in the Junior Olympic Code of Points for USA Gymnastics.
on
TU gymnastics' social media blew up after a video of her performing the vault was posted on Twitter. The program's Instagram (@towsongymnastics) now has 14.9 thousand followers.

"It looks so crazy when she does it," Ramirez says. "Doing something no one has done before is so impressive, especially for a freshman. The social media buzz really helped publicize the program as well."

At the EAGL Championship, the Tigers placed third with the program's highest conference meet score. TU then went to NCAA Regionals for the first time in 21 years and finished with the program's highest postseason score (195.025). Two Tigers placed in the top 10 in their events: Lauren Bolen (tied for eighth in the vault) and Emerson Hurst (tied for seventh on the beam). Ramirez and assistant coach Ashley Sauer were named Women's Collegiate Gymnastics Association (WCGA) Southeast Regional Coaches of the Year.

TU has jumped 30 spots in the WCGA rankings over the past two seasons, going to 28th.

"We're very proud of that and want to keep it going," Ramirez says. "Our incoming athletes are some of the most talented gymnasts as a class that I've seen. I'd like to see us reach the top 20. I absolutely think it can happen."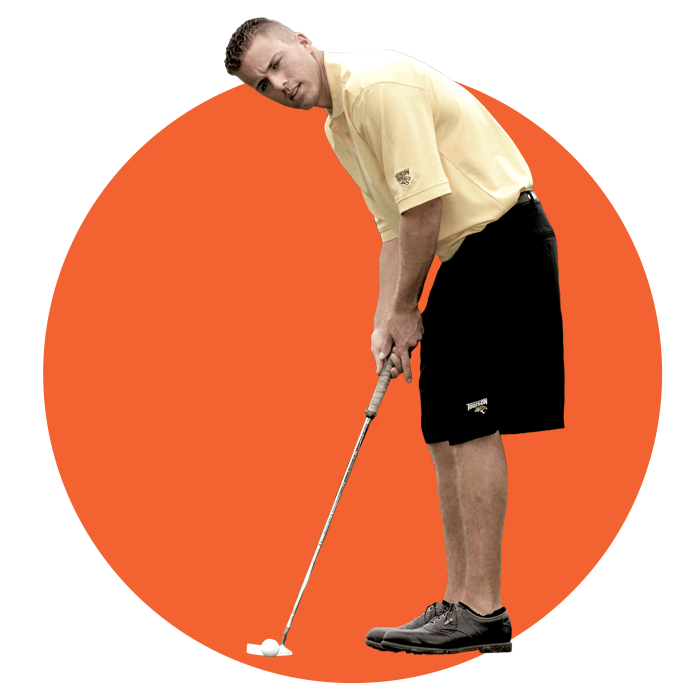 Almost Fame-ous
On Friday, Oct. 15, seven individuals will enter the Towson University Athletics Hall of Fame as the Class of 2020. They include Jermon Bushrod (football), Jeff Castle (golf), Dan Cocchi (lacrosse), Dan O'Connell (administration), Tina Shriver (track & field) and Sean Schaefer (football). Nance Reed, former senior associate director of athletics, will be honored posthumously. The 1987–88 men's tennis team will be recognized as a Team of Distinction.
---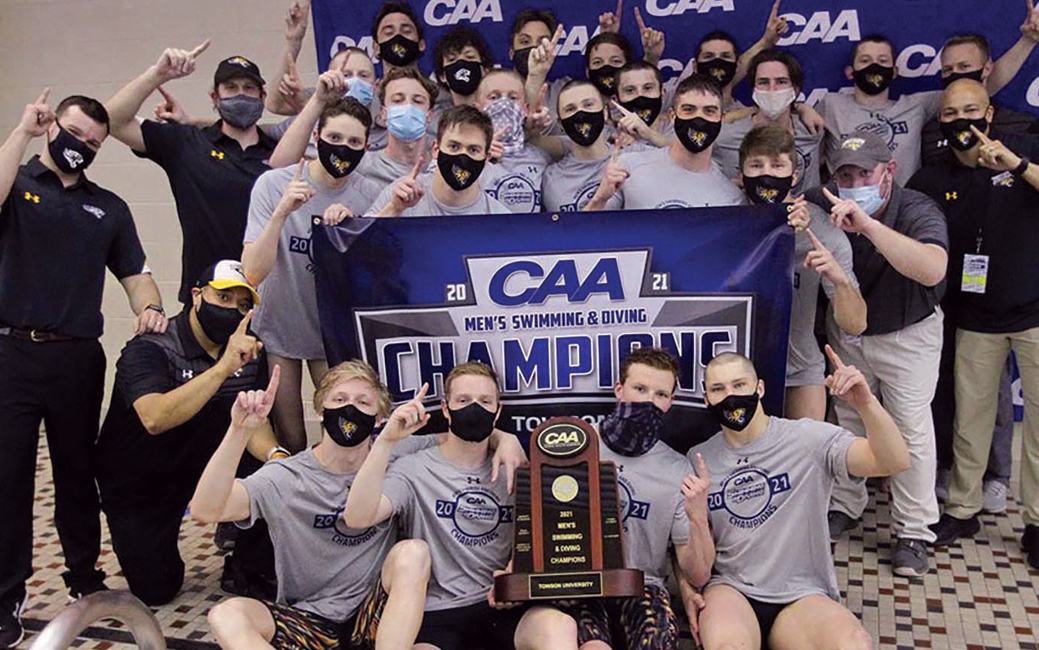 We're #1
Men's swimming and diving racked up 842.50 points—more than 200 more than second-place UNCW—to win its first CAA championship and first league title since the 1981–82 season. TU student-athletes won two individual medals (100-free, 200-fly), and the Tigers collected four relay titles, including the 400-free, where TU finished four seconds ahead of William & Mary.