At TU, thousands of romances, like the one between Megan '15 and Neil Eller, have blossomed in dorm rooms, dining halls and at dance parties—no swiping right necessary.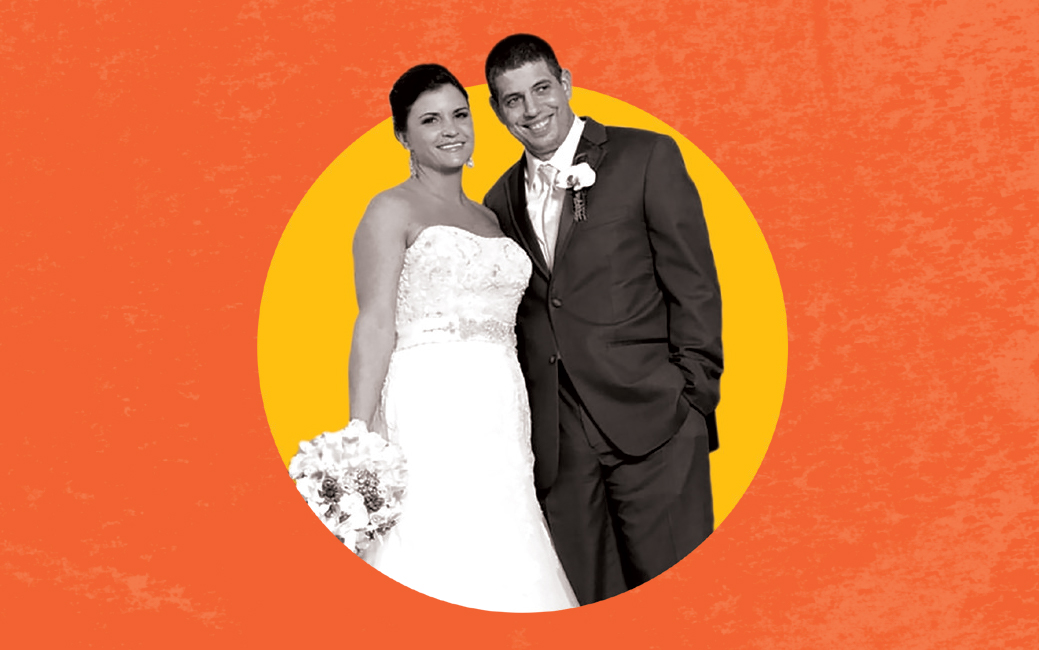 Megan's Story
I don't know how I met him. We even had a conversation trying to figure it out. But I think I met him through my two friends Tia and Fabiana when I transferred to Towson in spring 2001. He had a girlfriend, and I started dating his friend, Steve. I graduated in 2005, and we stayed friends through mutual friends.
I hate saying it, but Facebook is an integral part of our relationship.

He joined the Navy in 2009. In 2010, I went to southern California for vacation, and he saw on Facebook I was there, so he came up from San Diego for brunch. And then we just kept talking. Then we did the long-distance relationship thing, and he proposed on Veterans Day 2011. We were married the following December.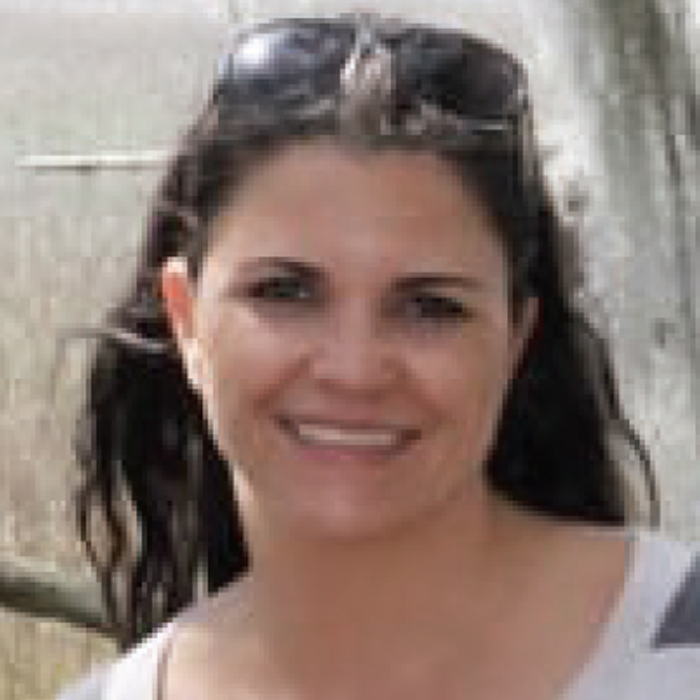 It was a big wedding. I think the guest list was like 200 and almost everyone RSVP'd yes. The church we got married in in Baltimore was very Sound of Music. The reception was the 1840s Ballroom in Baltimore, which was beautiful.

It was completely over the top. The cocktail hour was on the first floor and then the third floor was the reception.
We've moved eight times since we got married. Neil was at his training school in Rhode Island, so [our daughter] Lauren was born there the day before Thanksgiving 2013. Max was born in Italy. Two months after we received orders to South Korea last year, we found out we were pregnant with Emma. All three of our kids were born on different continents. Oddly enough, so were all three of our dogs: We got Spartacus in California, Laila in Italy and Sunny showed up a few days after Emma.
The moves don't bother me because it's fun to experience everything. And we do get wanderlust. Lauren has been to nine countries. Poor Max has only been to two. The scariest thing for me is like, "When he retires, where are we going to go forever? Am I going to be able to live somewhere forever?"
Neil's Story
After Towson, I was living in Bel Air and looking for a job. I met up with a Navy recruiter, took the ASVAB test and scored really high. When I was in San Diego, I installed and maintained the [communications] equipment. I'd been chasing Megan for years at that point. I'd, in my opinion, asked her out on a couple of dates. She thought we were just hanging out. I guess I wasn't clear in my wooing methods.
She was visiting about an hour north of San Diego. I drove up, and I almost left because I couldn't find a parking spot. So she came outside of the restaurant and met me and then we found a parking spot right away.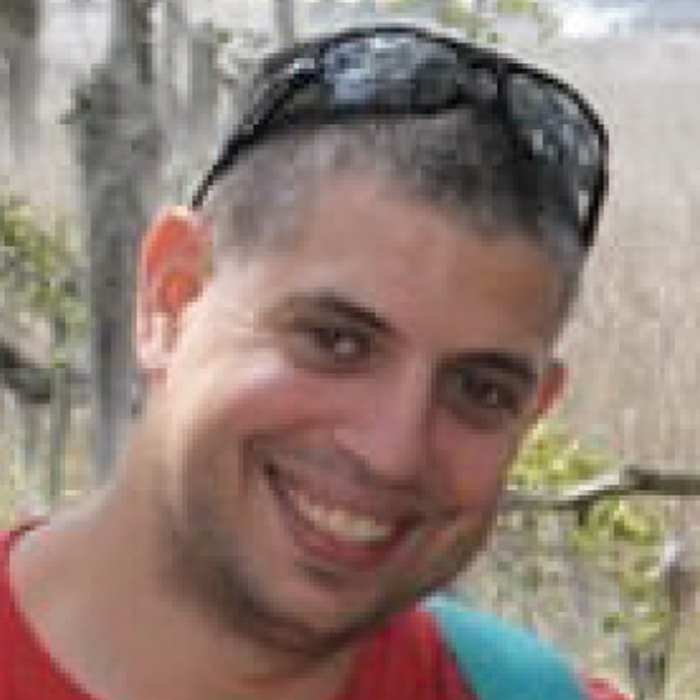 When I proposed, I won tickets to the Carrier Classic, an NCAA men's basketball tournament on top of the aircraft carrier the U.S.S. Carl Vinson. [President] Obama was going to be there. We were in our fancy uniforms, so I'd be all dressed up, and she wouldn't be suspicious.
I was supposed to move to Korea in March 2020. Because of COVID, the military shut down all travel.
But it came out two days before I was supposed to leave. Our house was sold, our household belongings were all packed up, all on the way to the boat to Korea. Couldn't stop it, couldn't turn it around. We had to make it work with suitcases for three months. We packed for what could be three weeks and had to turn it into three months. You realize, "We don't have pots and pans anymore. We don't have silverware anymore." I had five shirts. Couches and TVs are one thing, but it's really the little stuff.
We grow every time we move. Is it a pain? Yeah, but once I'm somewhere for two years, I start itching like, "OK, let's go somewhere else." And I've lucked out. I've had all good duty stations. There's no place I've been to I haven't liked.