Ashley Kutcher '20 is a breakout music star.
By Rebecca Kirkman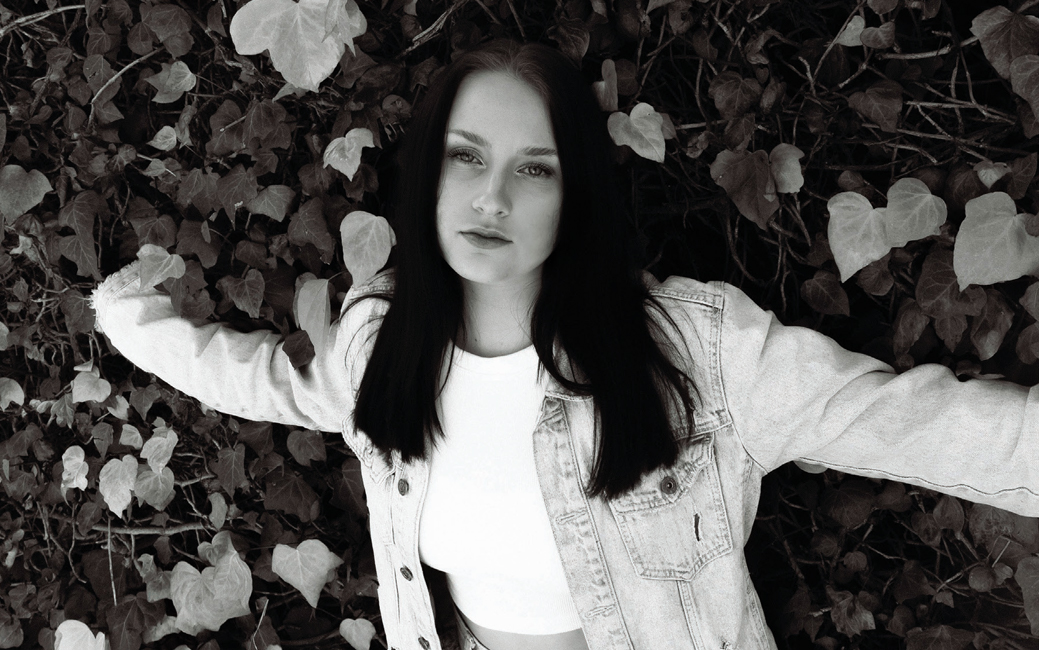 As the pandemic took hold across the U.S., many of Ashley Kutcher's nursing classmates graduated early to help on the frontlines. Kutcher, however, found another way to mend hearts and minds: writing and performing the aptly titled, "Love You From a Distance," one of the biggest music streaming hits of the last year.
By the time she graduated, Kutcher had attracted the attention of major record labels, walking away from TU with a Bachelor of Science in nursing and a contract with Darkroom/Interscope Records.
"When I was able to feel like I was helping more people with music than I was with nursing, I was like, 'This just seems like the career path I'm supposed to go toward,'" Kutcher says.
As a senior, she was taking remote classes, working as a student nurse and wrapping up her nursing practicum. Yet the Baltimore native still made time to record and share her original music on social media. When a video she recorded sitting on her bathroom floor took off on TikTok, Kutcher released the official version on multiple streaming platforms.
"The next day, I woke up, and I was charting on iTunes," Kutcher recalls.
This spring she recorded her first single of 2021—"If I Could," which was inspired by the desire to take away the pain of someone suffering from cancer.
Kutcher is looking forward to sharing her music with more people soon, through a tour and her EP, which will be released later this year.
"I think my best songs are yet to come."