Alena Auyoung '12 builds a life in Honolulu.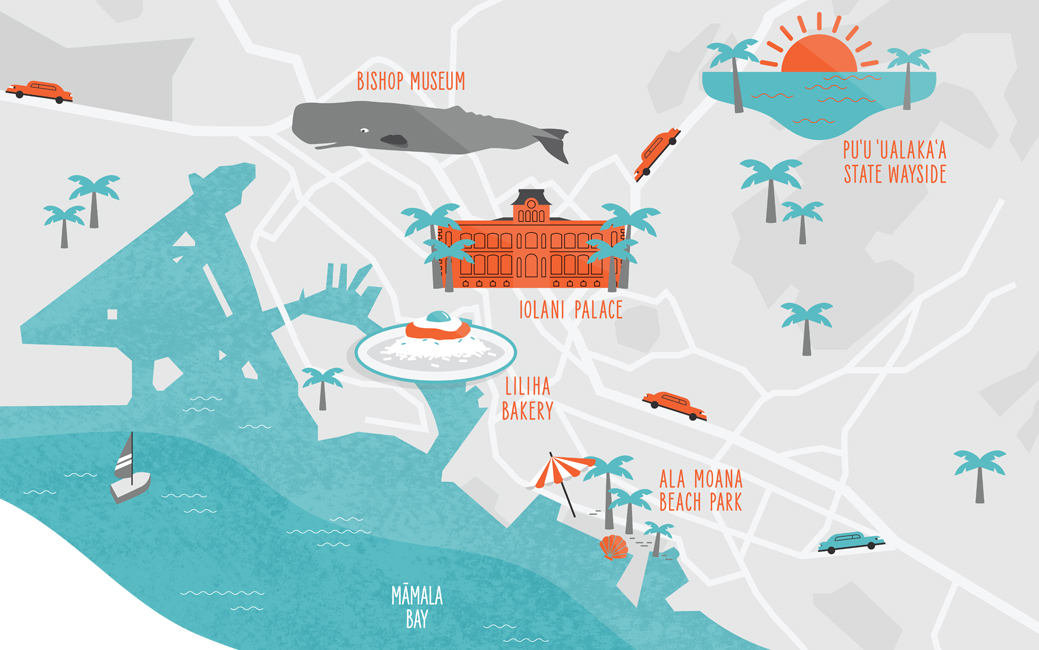 After graduating from TU with a degree in accounting, Alena Auyoung '12 took a job with Booz Allen in management consulting. When the Germantown, Maryland, native transferred to the company's Honolulu office in September 2016, she only intended to stay a year or two.
Within three months, she met her husband Darin, and four and a half years later, she is a new mom and firmly rooted on the island of Oahu, with a tight extended family and a variety of interests.
"A month after I moved to Hawai'i, I started volunteering for the Hawai'i Symphony Orchestra," she says. "I help plan events for the donors or special guests, especially around concert times. I'm also a volunteer for Hawai'i Public Radio, part of their younger generation volunteer group. Our mission is to make sure that our age group stays with HPR as we grow older."
Auyoung and her husband spend a lot of time outside. The 50th state had (and still has) among the strictest COVID-19 restrictions in the U.S., but the island chain has recently reopened its outdoor activities.
"We're big walkers," she says. "[During lockdown] my husband and I resorted to walking around our favorite neighborhoods that have these gorgeous homes.

"The nice thing about living in Hawai'i is that a lot of your natural attractions are free. My favorite is Kuliouou Ridge because the scenery changes all the time with the different flora, different elevation, even different climate. At the top, it's the most breathtaking view of that side of the east side of the island. You're so high up you can't believe you made it."
Many people prefer to go off the beaten path for vacation, but Auyoung admits some of the more touristy locations are worth checking out.
"I love taking [visitors] to the North Shore. When you come in the winter, the waves are 40-plus feet. Otherwise, we just do a lot of eating," Auyoung says, laughing.
"The best place to get a taste of a more local cuisine is a place called Liliha Bakery. They have things like loco mocos [hamburgers with white rice, a fried egg and gravy], kimchi fried rice, galbi [short ribs] and their bakery section is amazing," she says.
"Then for shave ice, there's a place that Obama likes to go to. But I think Waiola is the best. It always has a huge line, but it goes very quickly."
Many people dream of moving to Hawai'i and becoming a local. For Auyoung, that feeling truly hit at her wedding.
"It was a testament of all these people welcoming me into their family and their island," she says.
"As a wedding gift, my husband got me a Hawai'ian heirloom bracelet that had my name engraved on it. That was such a special moment because no one typically wears that kind of jewelry unless they're from here.

"Having that signifies that you're from Hawai'i. The fact that my husband bestowed that to me was like, 'Wow. Now I'm really transitioning from that D.C. life to Hawai'i.'"