Alejandra '15 and Nicole Leiva have found a home in Baltimore's Federal Hill neighborhood for their bakery Dulceology.
By Megan Bradshaw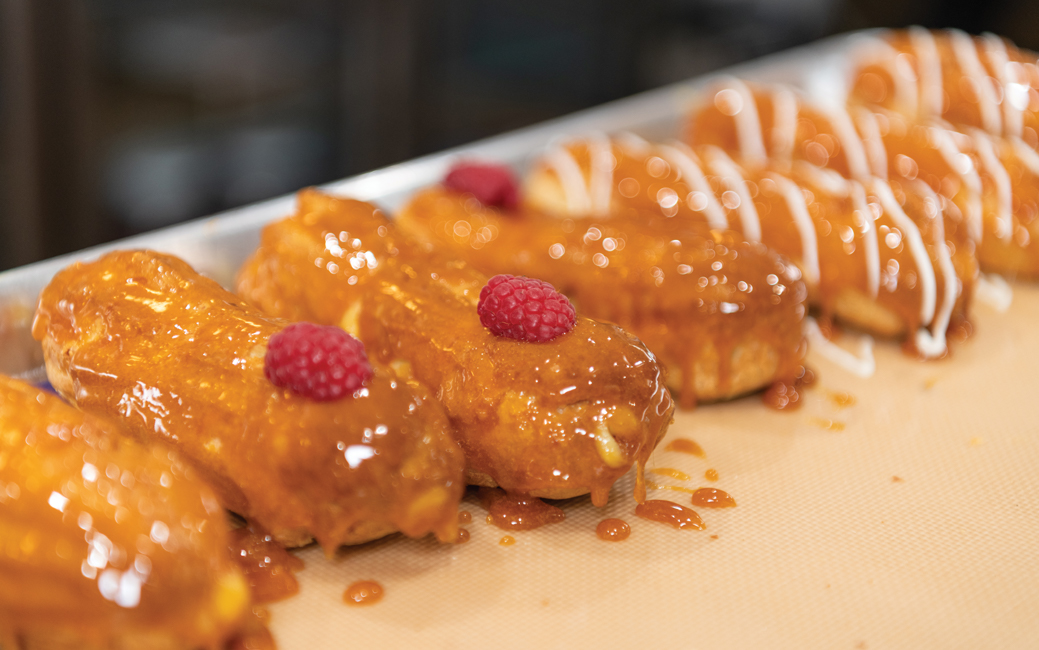 On a rainy March day, the clear ring of a brass bell signals new customers, and an electronic ring of a cash register indicates another online sale for sisters Alejandra '15 and Nicole Leiva at their bakery, Dulceology.
Started primarily online when the sisters were undergraduates, the bakery has bloomed despite the COVID-19 pandemic, finding a home on South Charles Street in Baltimore's Federal Hill neighborhood.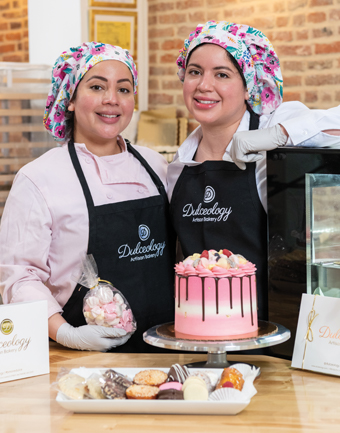 Opening during a pandemic meant less foot traffic than the sisters were hoping for, but online orders for the Leivas' El Salvadoran, family-inspired treats played a big role over the last year.
Known for their lavishly decorated cakes, topped with homemade meringues, fresh fruit and edible gold, Dulceology began with alfajores—a sandwich cookie traditionally filled with dulce de leche. The menu expanded to include gluten-free versions of the cookie and of a quesadilla—a rich, buttery quick bread—after Nicole discovered she had a gluten intolerance and was determined to keep making her favorite recipes.
Despite the global health crisis, the Leivas have found a community in their neighborhood and their customers.
"We've done so many gender reveals; we know the gender of some of our customers' children before they know," Alejandra says. "Especially during this pandemic, one of the things we have done is ship cookies nationwide, frequently with gift notes saying, 'I hope you get better.' We had that honor to spread joy through sweets."