Jayne Asher Astle '62, Phyllis Blazer Beardmore '62 and Joann Asher Scott '62 are best buds.
By Mike Unger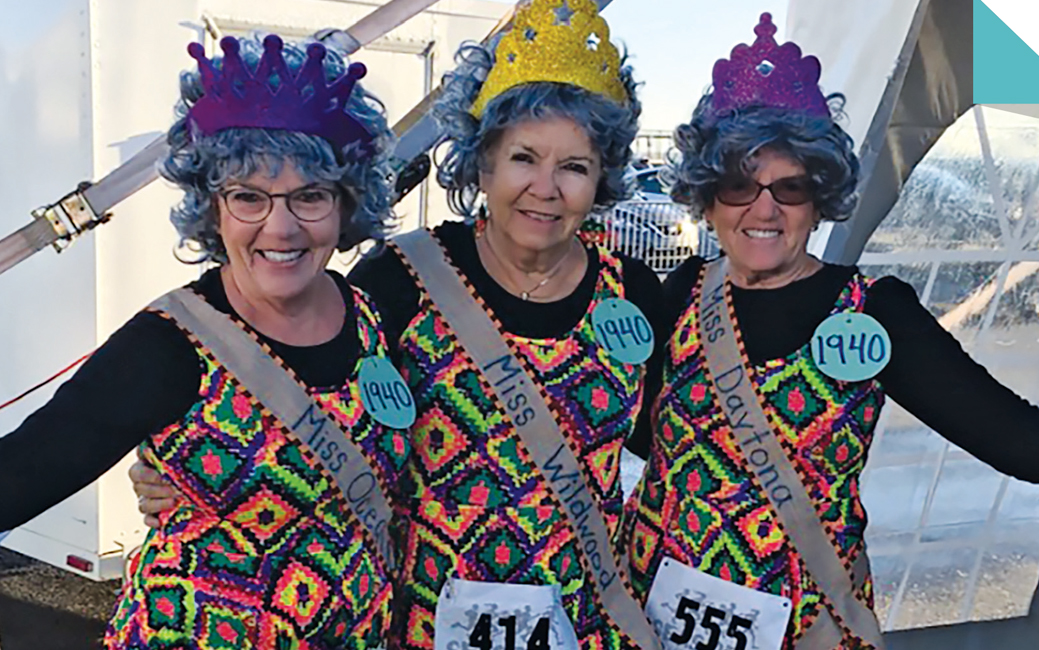 There are friends and then there are friends. Phyllis Balzer Beardmore and identical twins Jayne Asher Astle and JoAnn Asher Scott became buddies during high school. They were roommates at TU. They were in each other's weddings.
Today, more than six decades after they met, they're as close as ever.
In March, Jayne, who lives in Annapolis, and Phyllis, who resides in Severna Park, visited JoAnn at her home in Daytona Beach Shores, Florida.
"When we were walking on the beach, we said, 'What if we didn't have that great Towson experience?'" Beardmore says. "We felt that the school did a super job preparing us for our teaching careers and to be an integral part of our communities."
After long careers as teachers, the three women, octogenarians all, continue to work in education. The sisters tutor students, and Beardmore is a substitute teacher.
"Being in the classroom, I feel like I'm 21," she says. "I love the kids and the kids love me because I say, 'I'm here because I love learning and I love being with children.'"
Each fall, the three dress in costumes and compete in a Halloween 5K in Ocean City (pictured). Last year, their finishing spots were impressive.
"We came in first, second and third," Beardmore says. "There was no one else in our age group!"