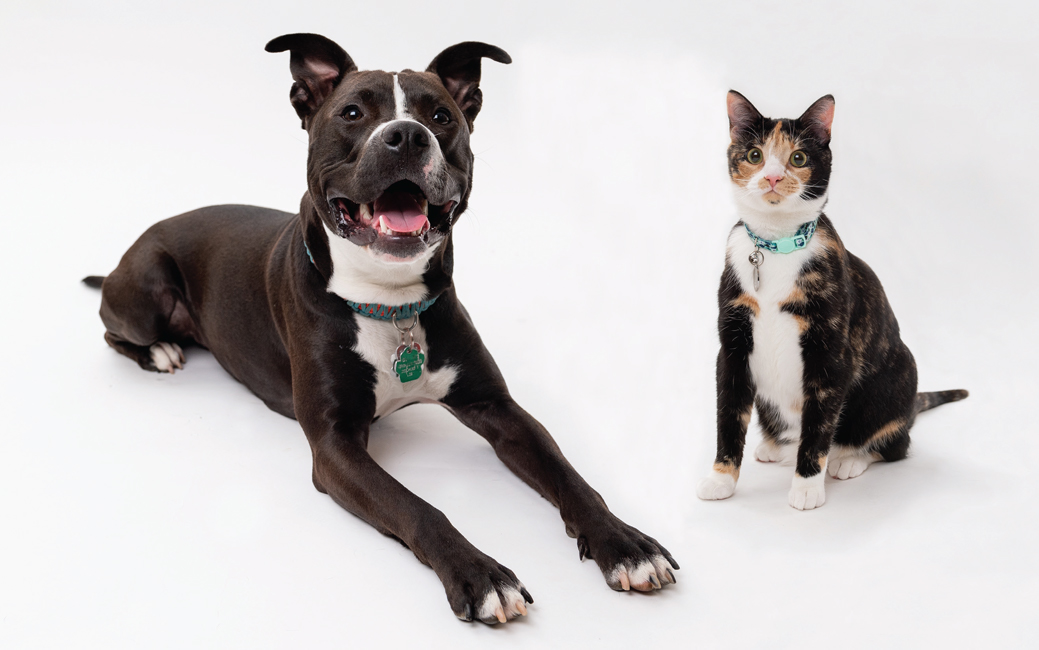 If you were looking to adopt a dog in March or April 2020, you were not alone.
You were also frequently out of luck.
Initially, animal welfare organizations feared an inundation of pet surrenders, but they soon ran out of animals. The U.S. saw a spike in adoptions in the second half of March 2020, with an estimated national adoption rate of 58% at the beginning of the month, jumping to 85% by the end. Washington, D.C., pet welfare officials told the Washington Post the last time they saw such a spike was just after Sept. 11.
TU communications strategist Cody Boteler '17 and graphic designer Lori Marchetti took different routes when welcoming their new fur babies.
Knowing the Marchettis' 18-year-old cat Candy died in December 2019, Lori's husband's cousin texted a photo in May 2020 to alert her about a litter he found under his deck. After seeing the picture, Lori caved. And when Marchetti's 10-year-old daughter Gigi met the kitten—whom she named Mila—that sealed it.
"Once Gigi loved on her and wanted to give her a name, we were like, 'OK, I guess we're doing this,'" Marchetti says.
Boteler and his girlfriend Sam had held off on adopting until an October 2020 move to Baltimore's Hampden neighborhood provided space and a yard.
"We figured, 'I'm working from home, so now's the time to do it,'" he says. "In November, it was still really hard to find a dog."
After a false start with another dog at the Baltimore Animal Rescue and Care Shelter (BARCS), the couple met Haze, a pit mix puppy.
"He's done a great job of making sure I'm getting outside every day, even when it was cold in the dead of winter," Boteler says. "Those days are always better than the ones where I'm stuck at my desk or curled on the couch all day."
Marchetti concurs.
"After losing our other cat—even though you can't replace your old pet—I think there was still that void," she says. "Mila brought a much-needed smile to our faces during a global pandemic."
Behind the scenes of the photo shoot