Jena Burchick '11 has released her debut feature film.
By Rebecca Kirkman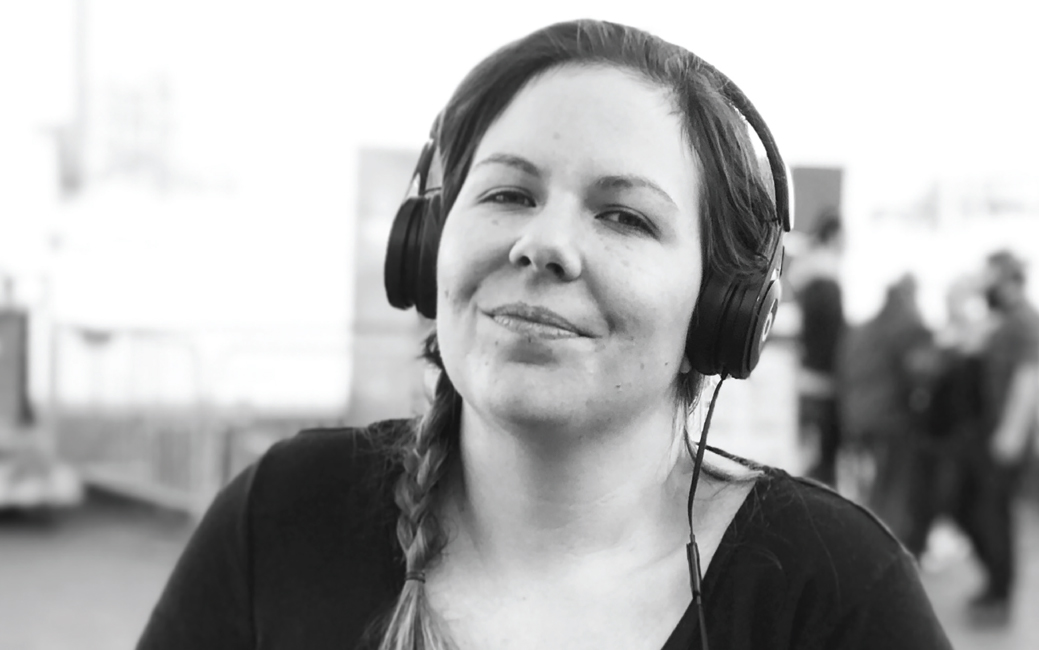 Jena Burchick recalls volunteering at the Maryland Film Festival in 2009 as an undergraduate in the electronic media and film program.
"I was carrying tickets for directors and guests, without any thought in my mind that I would ever be one of them," she says.
Now she is.
Her first feature-length documentary, Mom & M, was in the 2021 festival lineup. In the film, the Richard family explores the complexity of marriage—what happens when one partner comes out as transgender while caring for an ill child.
"I've always been interested in being an activist and ally for the LGBTQIA+ community, and I wanted to create something that helped me dive deeper into becoming a better ally through visual activism," says Burchick, an assistant professor of electronic media and film.
By embracing what she calls "collaborative filmmaking," Burchick empowered the Richards to tell their own story by incorporating short videos shot with their iPhones as well as childhood home videos they provided.
"It was very important to me to keep asking myself, 'How do I share the lens so it's not just my inherent bias as a cisgender person telling a transgender story?'" she says.
Burchick hopes viewers appreciate being invited into the Richards' living room. "Think about how much we could learn about the would if we were able to sit in each other's living rooms—understanding gender roles, family structure and what it means to choose your family."