DeFilippis named TU vice president for university advancement
He will also serve as executive vice president of the Towson University Foundation
Towson University is proud to announce Brian DeFilippis as its next vice president of University Advancement and executive vice president of the Towson University Foundation, effective January 16, 2017. This selection results from a national search that lasted several months and drew highly qualified candidates from around the nation.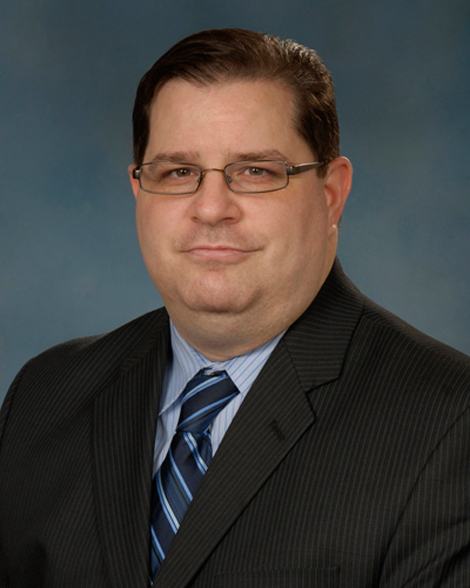 DeFilippis comes to TU from the University of Maryland School of Medicine where he served as associate dean for development and its chief development officer. In this role, DeFilippis led a 32-person fundraising team and directed the last four years of the capital campaign, "Transforming Medicine Beyond Imagination," raising a record $454.2 million in total support of the institutions core priorities.
In this senior leadership position, DeFilippis will lead the Towson University Foundation, the university's fundraising enterprise, as well as alumni relations in support of Towson University's over 155,000 alumni.
"I'm honored and humbled to be chosen to join the Towson University community, one that I've admired for some time," said DeFilippis. "Towson University is an institution that continues to grow in both stature and impact here in Maryland and beyond, and I look forward to turning that enthusiasm into a culture of philanthropy that helps advance the university to the next level."
Prior to his position at the University of Maryland School of Medicine, DeFilippis served as the assistant vice chancellor for medical alumni and development through 2010 at Washington University School of Medicine in St. Louis, Missouri. Prior to Washington University, he served seven years at the University of Maryland School of Medicine in various leadership and development roles including the executive director of development and campaign programs.
DeFilippis earned a Bachelor of Arts degree in psychology from Elizabethtown College in Elizabeth, Pennsylvania, in 1997, and a Master's of Science degree from Miami University in Oxford, Ohio, in 1999. He began his career in development in 1999 at the University of Maryland Medical System as assistant director. In 2000, he joined the Georgetown University School of Medicine as director of medical annual funds.
"I am very pleased that Brian will be joining TU's senior leadership team," said TU President Kim Schatzel. "One of my presidential priorities is to advance a culture of philanthropy for Towson University and Brian's leadership of our fundraising, alumni relations, and TU Foundation will mean much as we work towards that goal in the years ahead. I know you all join me in offering our support to Brian and welcoming him, his wife Heather, and his two children to the Towson University community."
This story is one of several related to President Kim Schatzel's priorities for Towson University: Building a Culture of Philanthropy