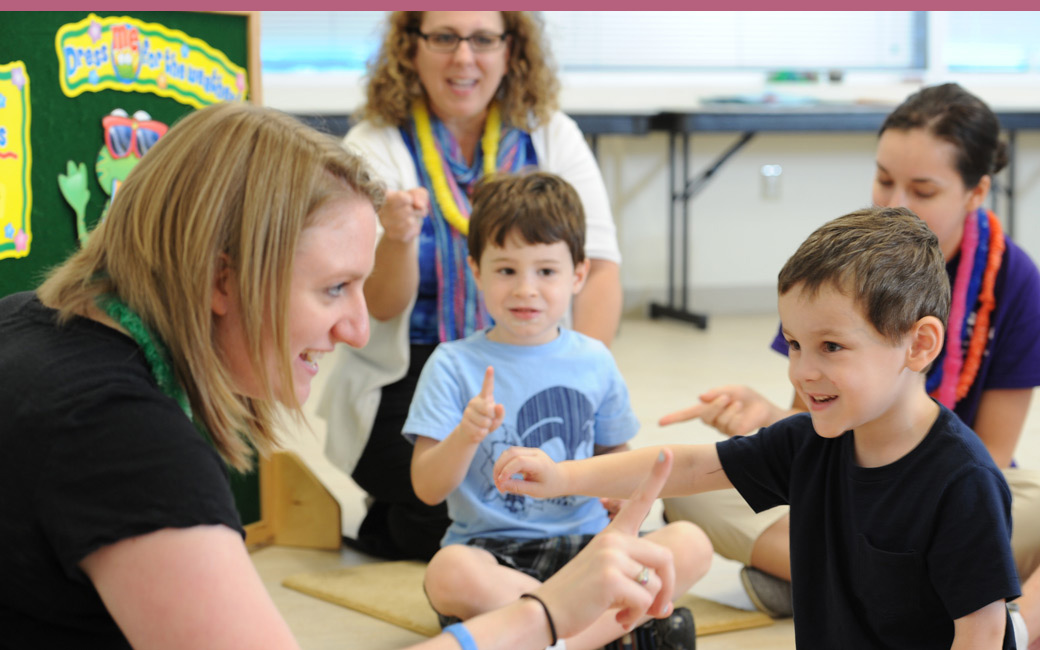 The Speech and Language Center offers screening, evaluation and treatment services to improve communication for children and adults with a variety of communication concerns. Students assess and treat clients under the direct guidance of our licensed and certified professional staff. The Speech and Language Center is dedicated to improving all forms of communication and enhancing the lives of individuals.

The Speech and Language Center is an integral part of the Department of Audiology, Speech, Language Pathology and Deaf Studies and the Institute for Well-Being. It supports excellence in applied educational experiences for speech language pathology students at Towson University. Our outreach programs offer a wide range of clinical opportunities that demonstrate the best evidence-based practices in the profession.
The Speech and Language Center is conveniently located near the main campus of Towson University at One Olympic Place. Parking is convenient and free in our attached garage.