Command Sergeant Major (Retired) Thomas Beyard '77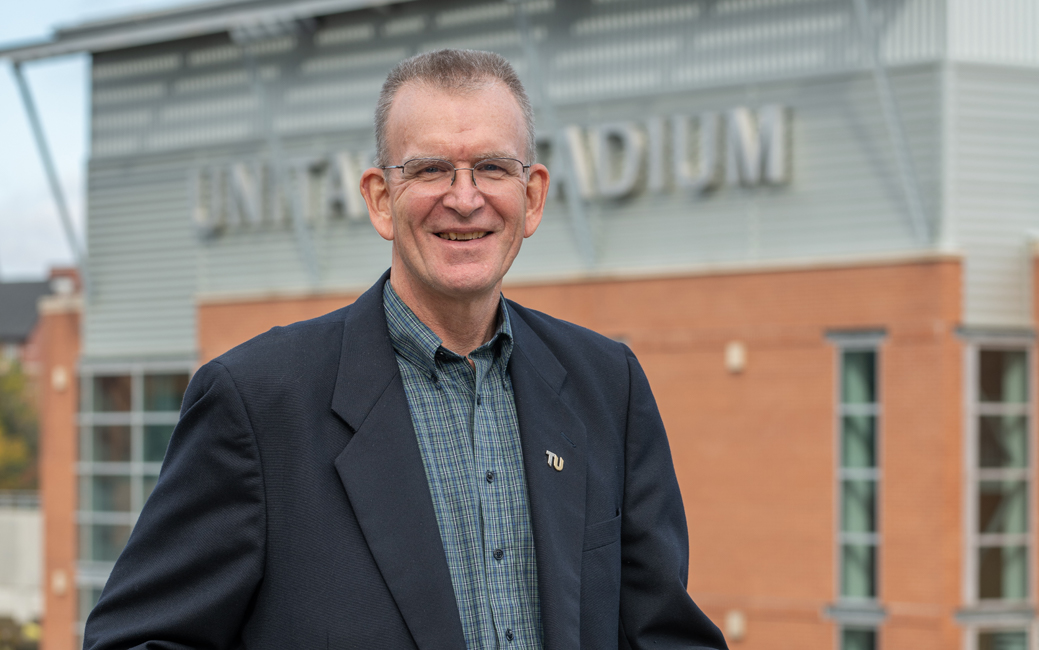 Command Sergeant Major Thomas Beyard retired from the Maryland National Guard in 2019 after 37 years of service. Through his work with the guard, Beyard reconnected with TU after almost 40 years. He has been a loyal ambassador to TU and Athletics since. Beyard recently documented his bequest intention to support the CSM (Ret) Thomas B. Beyard '77 Endowed Athletics Scholarship, the Women's Basketball Enhancement Fund and the Athletics Capital Projects Fund.
WHY I SUPPORT TU ATHLETICS
A few years ago, the National Guard and the athletic department did a joint effort, and I was hooked. I decided to focus some of my giving on women's sports, women's basketball in particular. Women's sports don't get the same attention as men's sports, although these athletes work just as hard.
WHY I MADE A BEQUEST NOW
I just turned 65. When you turn 65, you start thinking about the future. A more significant reason for my bequest is that with the whole COVID-19 situation, now's the time TU needs all the support it can get. If there's ever a time that's critical in fundraising, it's now. So I decided I was going to make my commitment now to be a good example to others.
MY THOUGHTS ON PHILANTHROPY
Philanthropy is not just about money. Philanthropy is about the effort you put in to help others. Sometimes it's know-how, sometimes it's grunt work, sometimes it's money. Everybody has something to contribute. To be a philanthropist, think about what you can contribute and put that effort into whatever it is you want to do for TU.
To create a bequest or planned gift, contact Director of Major Gifts and Planned Giving Kathleen Hider at khider AT_TOWSON or 410-704- 6287.