As CFO and executive vice president of Sinclair Broadcast Group, Lucy Motsay Rutishauser '86 has played a key role in the company's continued success.
By Mike Unger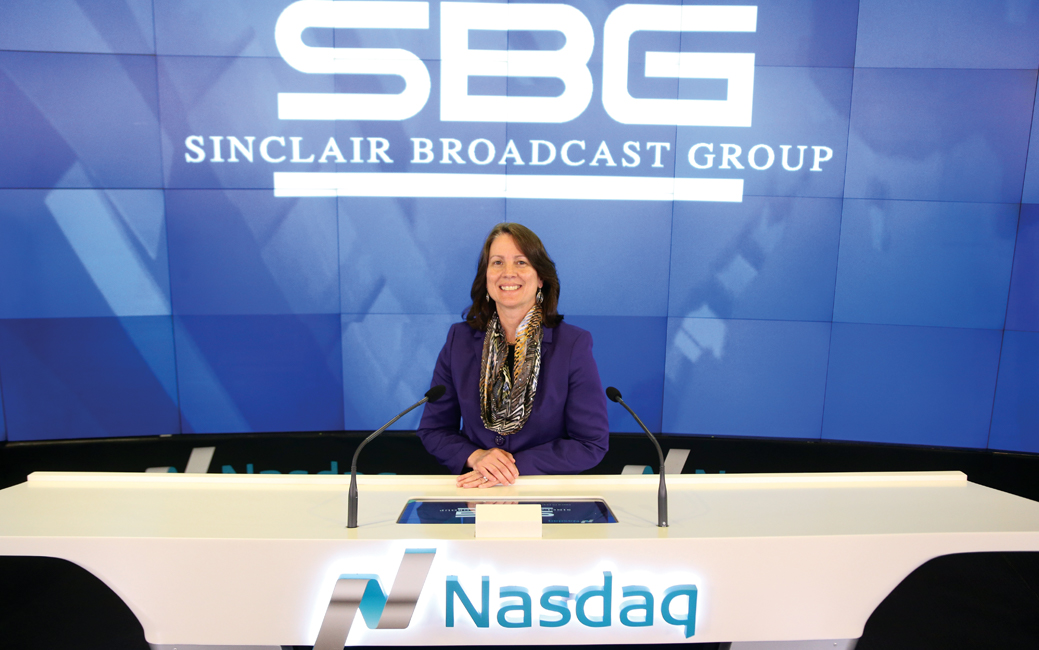 In June, Sinclair Broadcast Group became the third Baltimore-area Fortune 500 company. It's not an exaggeration to say that Lucy Motsay Rutishauser, its CFO and executive vice president, played a big part in helping it get there.
"When I joined in 1998, even though it was a public company, it was still primarily a family-run business," she says. "So to go in just over 20 years from that to a Fortune 500 company speaks volumes about the growth and the diversification that we've executed upon."
A Baltimore native, Rutishauser is one of eight children (all of whom still live in the area). She and five of her siblings attended TU, where she was an economics and finance dual major.
Her father, Richard, was a Baltimore District Court judge. He passed away earlier this year at 96. "He was really about family, faith and service," she says. "He instilled in all of us the importance of education, the importance of being able to support yourself and doing the best you can, especially for others. That has been a guiding principle for me throughout my career, and it is one that I instill in my own daughters."
Rutishauser started her career at Black and Decker and joined Sinclair as assistant treasurer. Fifty years ago, the company owned one local television station. Today, it operates 186 stations in 87 markets across the country as well as 23 regional sports networks and Tennis Channel. More than half of NBA, NHL and Major League Baseball teams are housed on the company's regional sports networks. Rutishauser is one of roughly 10,000 employees.
"Everyone is working to innovate for the future," says Rutishauser, who sits on several executive and steering committees at the company and oversees communications and investor relations.
"If you can come to work every day and say, 'I'm helping to build something of value,' that's a wonderful thing for people to be able to do."