A Legacy of Tenacity and Character
By Elizabeth Braungard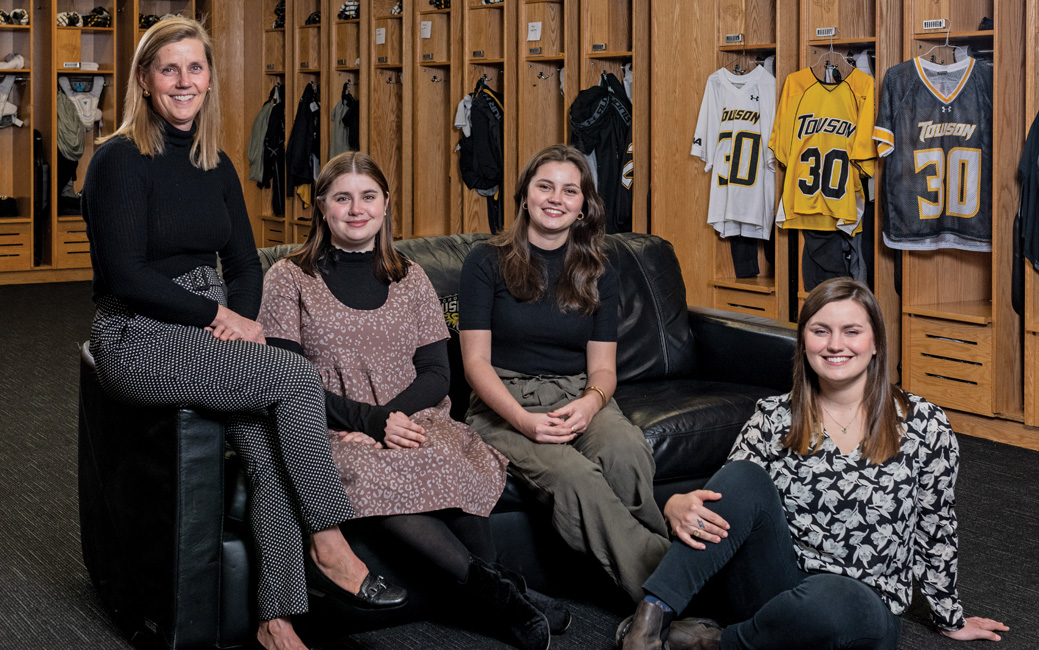 Carl Beernink '92 began playing lacrosse by accident. When he was young, his dad left the house to sign him up for baseball. He returned with the news that his son would be playing lacrosse instead. The rest is history.

An elite defender known for his stick work, tenacity and lacrosse IQ, the All-American was inducted into the TU Athletics Hall of Fame in 2010. Eight years later, he passed away unexpectedly at 50. But his legacy as one of the best defenders and leaders in TU history lives on in the teammates he influenced, the young players he coached and mentored, and the lacrosse players of today and tomorrow who will carry forward the qualities and character for which Beernink was well known. The Carl P. Beernink Legacy Scholarship will ensure it.
John Blatchley '92 and Beernink were long-time friends and teammates. Like Beernink, Blatchley went on to play professional lacrosse. But it's the memories of playing together as teenagers in summer leagues and at TU he recalls most fondly.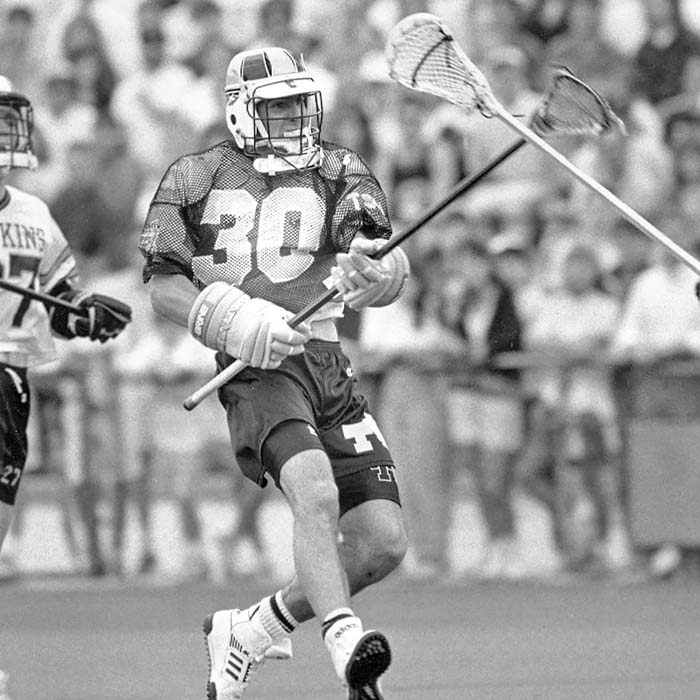 "We contributed to an incredible four years of TU lacrosse history, made it to the NCAA Tournament three of our four years and to the national championship game in 1991," Blatchley says. "Carl played with an edge, and it was contagious."
Off the field, Beernink was very quiet, according to teammate Eric Dorn '91.
"You would never have known his level of intensity on the field," he says. "He led with actions and was respected because of the person he was. He wasn't a 'rah rah' leader. We followed him because of all his other qualities."
After Beernink passed away, some of his teammates wanted to keep his legacy alive. With the support of Beernink's wife, Michele; his daughters Emma, Gretchen and Stella; other family; former teammates; and TU head men's lacrosse coach, Shawn Nadelen, the CB 30 Award (Beernink's initials and jersey number) was established. Presented annually to an outstanding lacrosse player and teammate with a demonstrated desire to help others, the CB 30 badge is placed on the recipient's game jersey.
"Within about a year, we were able to raise more than $41,000 for a scholarship endowment to go with the CB 30 badge," Blatchley says.
The scholarship was awarded for the first time in 2021 to defenseman Garrett Zungailia '22, a business administration major.
"I was responsible for covering the cost of my tuition at TU, so this scholarship meant a lot to me," he says.
Beernink was a family man. As a coach for his daughters' rec and middle school lacrosse teams, he didn't focus on the girls who were good. He focused on the ones who were quiet. "A lot of my friends talked about Coach Carl and the impact he had on them. For middle school girls, it was a good self-esteem boost," Gretchen says.
Before coaching his daughters, he refereed boys' lacrosse. "He shared his love of the game by coaching little kids. He called them bobbleheads because their helmets were too big for them," Michele says, laughing. He also volunteered with Charm City Youth Lacrosse, where he introduced underserved youth to the sport.
"My dad was through and through a good man. If he said he was going to do something, he did it," Emma says. "As young kids, we didn't really understand how great a player he was. We are really glad our mom came up with the scholarship idea. It acknowledges the fantastic person he was."