Entrepreneurship Straight Up
Billy Fanshawe '14 followed a long road to bring his vodka, Lytos, to market.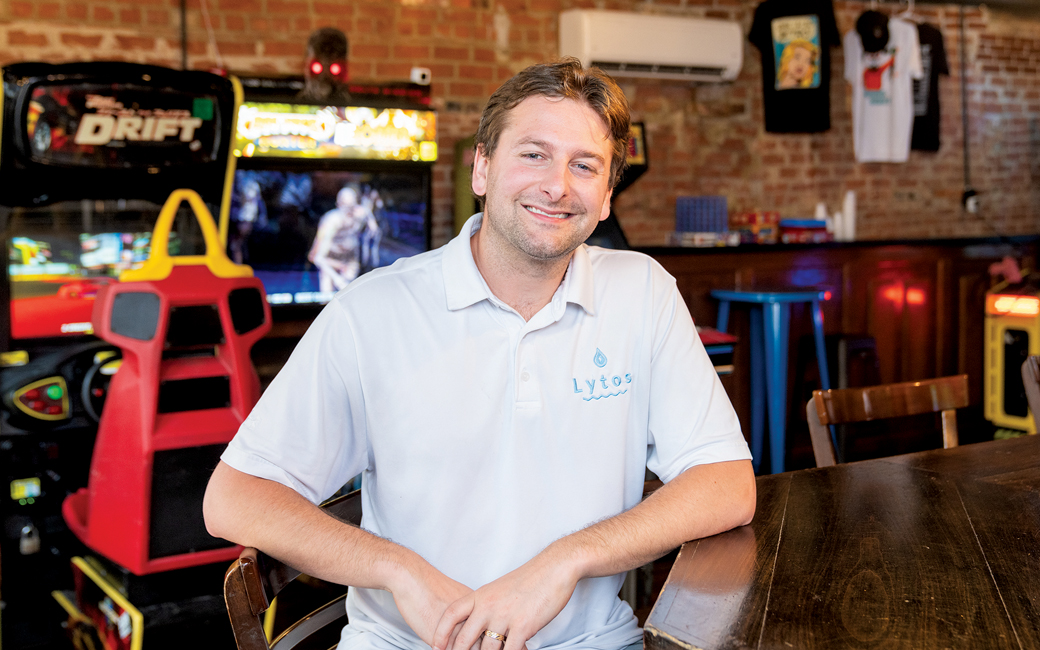 Billy Fanshawe, founder of the vodka brand Lytos, is an object lesson in good things coming to those who wait. At TU a combination of early classes, a landscaping job and going out with friends sparked a business idea, but it wasn't until he was 26 that he finally developed it.
"I had a list I made in college, and the idea I kept coming back to was vodka with electrolytes," Fanshawe says. "In January 2019, I started developing a formula and barely left my room for about three or four weeks."
Unlike other vodkas, Lytos has a taste, Fanshawe notes. It has a pH level of 9.5, which makes it a smoother drinking experience than other brands, and the added electrolytes may help minimize any hangovers, should someone overdo it.
It took Fanshawe almost two years to get government approvals. Lytos launched on Novemebr 16, 2020—during a resurgence of COVID-19—and after nearly another three years, he has almost 500 accounts.
"I'm past the phase where I think I'm going to go bankrupt every week," he laughs. "We have some very supportive customers who really drive this. Our growth is slow, and some of that is because you're not going to see us on television or radio. You'll find us in the liquor store doing a tasting or at a bar doing an event."
The former mass communication major turned CEO has an office in the StarTUp at the Armory.
"I've been here for two years. This building and everything Patrick McQuown (TU's executive director of entrepreneurship who oversees the StarTUp) has done for me has been a tremendous blessing," Fanshawe says. "I had a great experience as a student. I have great relationships from this place. The investment Towson made in this building and bringing their alumni back is fantastic. I absolutely love it here."
One of Fanshawe's long-term goals for Lytos is to expand toward the South, all the way to Florida. But he is a Marylander at heart. "I take a lot of pride that it's a Maryland product and a Maryland brand," he says. "And I'm hoping my story will introduce others to entrepreneurship. This is a great place to start a business."