Mass Communication Major
Today all forms of media can be accessed from virtually anywhere. Mass Communication majors will become informed contributors in the various media formats as well as critical consumers of mass media and its influences.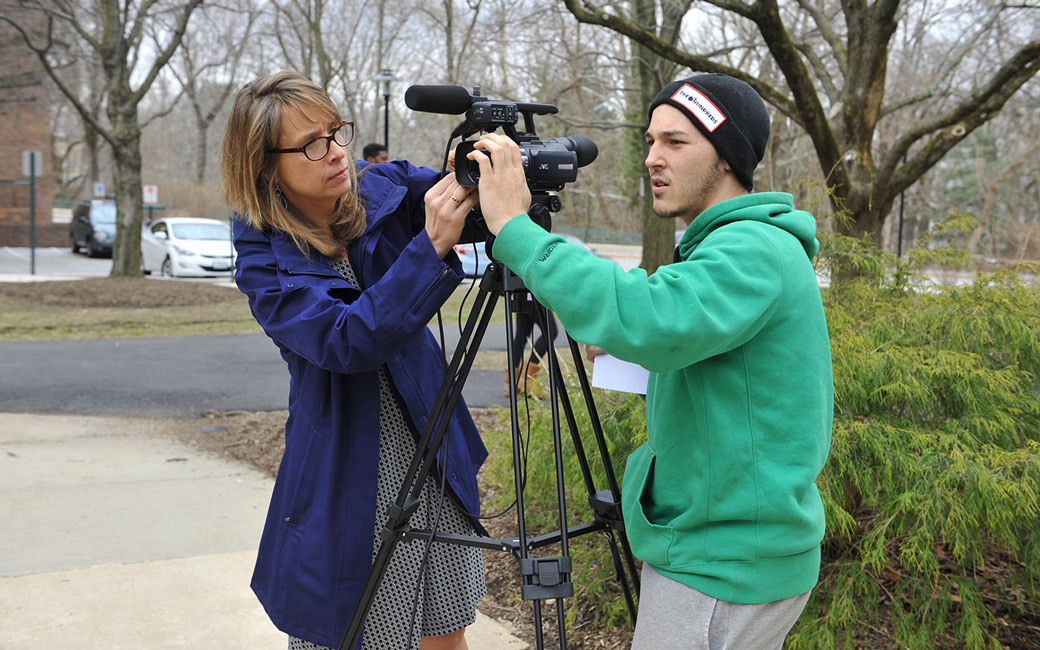 A mass communication major will help you to develop the use of practical skills, as well as come away with an in-depth knowledge of the effects of the mass media on society.
Majors learn how the various fields in mass communication are structured and function, and broaden their understanding of how the media has shifted in a digital landscape.

This major prepares you for career options, especially in the broadly defined fields of journalism, advertising, and strategic public relations. Courses explore relevant theories of mass communication, research being conducted in the field, and legal issues, statutes and regulations affecting mass communication.
Three Tracks
Students will choose from one of the following three tracks on which to focus:
Journalism Track
Digital media has shifted the practice of journalism. Learn about the challenges facing journalists today and how to effectively communicate in the digital world.
Advertising Track
Students learn how to promote products and services, create branding and develop strategies to reach diverse audiences and drive customers to products.
Strategic Public Relations Track
Students explore how to develop and implement public relations campaigns using all types of communications to promote individuals and organizations.
Degree Requirements
View degree requirements for the major in the Undergraduate Catalog.