Become a Social Tiger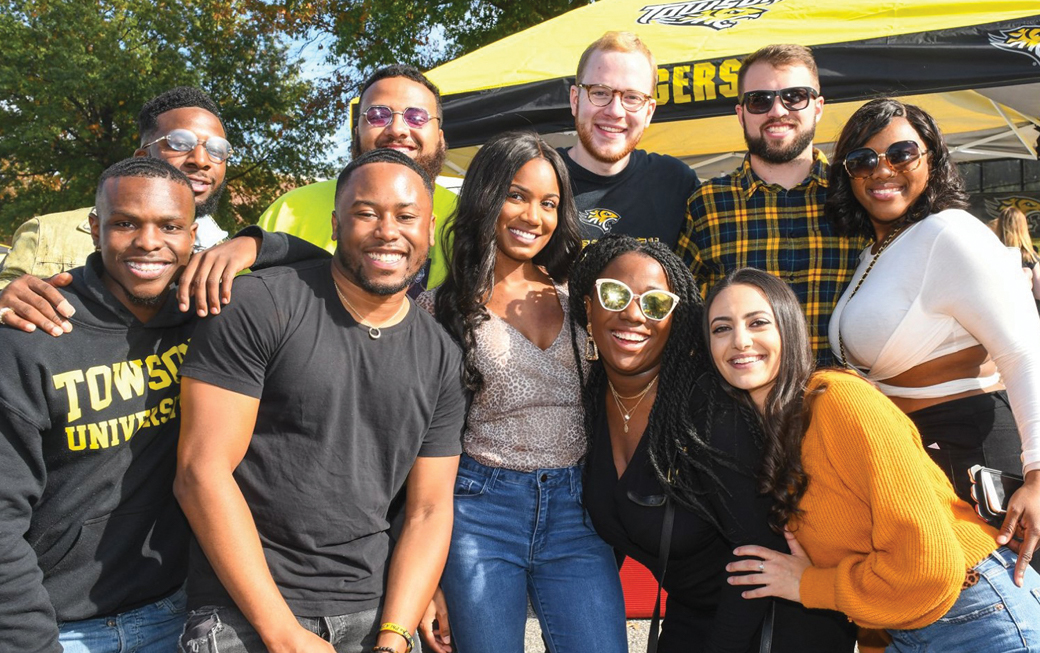 Are you one of Towson University's biggest fans? Do you use social media—whether Facebook, Instagram, Twitter or LinkedIn? Become a Social Tiger and you could be rewarded for sharing the latest TU news and information with friends and family.
Joining this passionate circle of alumni and TU community advocates is quick and simple. As a member you will hear firsthand about university and alumni news and upcoming events. By sharing information on your social media channels, you'll earn points for a chance to win fun TU prizes. It's an easy way to volunteer and a great opportunity to share your love for TU.
Tiger Mentor Network
Connecting for career development just got easier. Now that the Tiger Mentor Network has launched, alumni can serve as mentors to current students and seek professional advice from fellow graduates. Participants can choose their level of commitment and select preferred areas of engagement. If you are interested in sharing your own professional experience or looking for guidance from someone in a similar field, visit mentor.towson.edu to get started.
Spotlight on the SoCal Alumni Alliance
The SoCal Alumni Alliance creates opportunities for Tigers to connect on the West Coast. The longest-running regional alliance, SoCal alumni have enjoyed happy hours, networking events and a Dodgers game. Most recently, they held a delicious crab
feast hosted by Discovery Channel's "Undercover Billionaire" Glen Stearns '87, which was planned by Stearns and fellow volunteer committee members Brett Glatman '05 and
Pat Maxon '87. Over 60 people—whose grad years spanned five decades—attended the event in Newport Coast, savoring authentic Maryland crabs flown in from Baltimore.
If you'd like to join the SoCal Alumni Alliance or are interested in other regional alliances in New York City or Washington, D.C./Northern Virginia, visit alumni.towson.edu and click the Groups tab.
Alumni Events
California Weekend
Through the generosity of Shelly Strong '90, EVP and head of physical production at Amblin Partners, TU alumni were treated to a private screening of 1917 on Jan. 17. The fun continued at brunch in Santa Monica on Saturday and culminated with a Sunday brunch in San Diego.
Alumni Alliance Events
Both well-established and brand-new alliances began the year with fantastic events. The TU Marching Band Alumni Alliance played with the pep band during a men's basketball game before enjoying a catered reception, while the Business & Leadership Alumni Alliance hosted their kickoff event on campus.
Boston Brunch and Basketball Game
Alumni met in Boston for a brunch generously hosted by Kathleen McQuiggan '90 at her home. Afterward, the group headed to the Cabot Physical Education Center to watch the TU women's basketball team take on Northeastern University.
Philadelphia Flower Show
Alumni living in Baltimore and Philadelphia experienced the beauty of a Mediterranean garden during their visit to the PHS Philadelphia Flower Show on its opening day. Beforehand, they attended a special lunch at Maggiano's Little Italy.